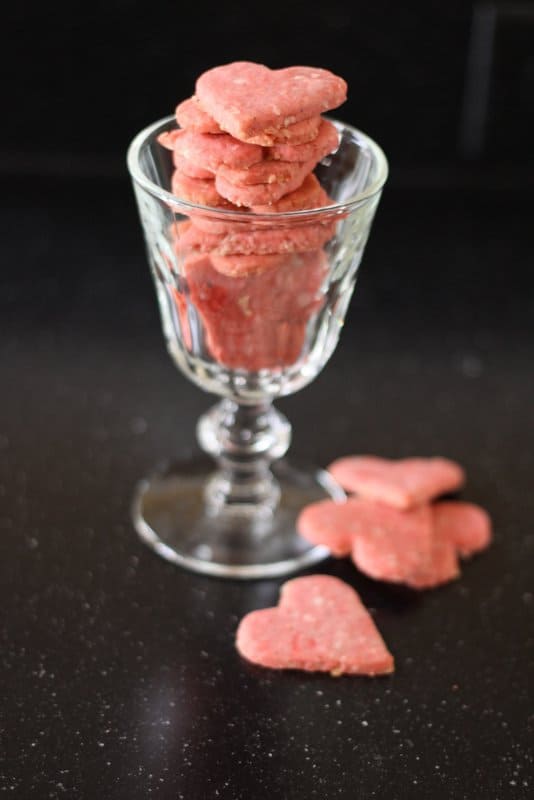 WE KNEW THEY WERE GOING TO BE HEALTHY, because this cookie recipe was inspired by 101 Cookbooks. But we're all pleasantly surprised to know they're tasty too. (And when I say "we" I mean Phoebe and Estelle who keep hanging out by the little blue storage bin, longingly.) With a quarter of the sugar you'd usually find in a "sugar" cookie such as this, all we added was food coloring and love. In the form of hearts, that is.
Happy Valentine's Day from Foodlets! We transformed Heidi Swanson's Animal Cracker Cookies recipe into our own V-day fest. This one uses coconut oil, which I easily found at Trader Joe's. One more hint: I ground up walnuts in my food processor, then just added the coconut to the canister and gave the whole thing a whirl. Worked well and I can still see flakes of coconut peeking through the pink dough.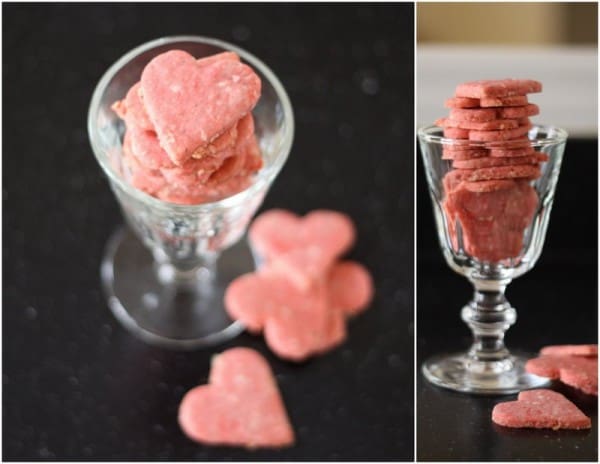 Kids can easily help with this kind of cookie: rolling dough or simply putting the cookies on the sheet. I rearranged a bit after Phoebe had her way with them, but in the end, she was so proud of her efforts and well, they're cookies so it wasn't exactly a hard sell.