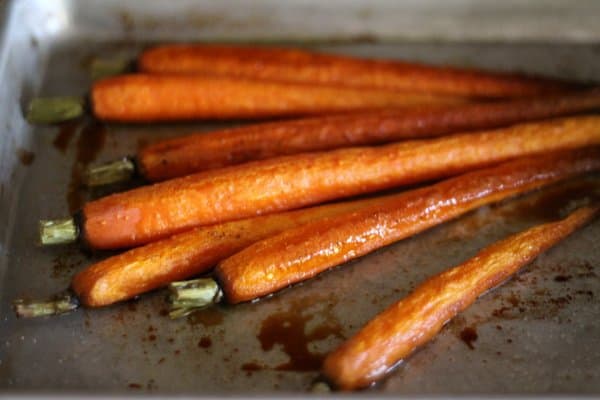 JUST IN TIME FOR EASTER BUNNIES EVERYWHERE, we've got a fun take on carrots. The good news is, it's super simple. The great news is, the kids like 'em too.
The trickiest part is probably finding carrots with the tops still on, though it's also the most interesting. Our kids are JUST getting old enough to start explaining how food is grown (It's covered in dirt!) and I love showing them the natural state of things before all the chopping, slicing, peeling and otherwise updating begins.
Then it's into a pan with olive oil, pure maple syrup, salt and a crack or two of freshly ground pepper. The syrup gives the carrots just a bit of sweetness, and helps bring color to the whole dish. These are not as messy as they look, and putting a WHOLE carrot on a tiny valtrex online canadian pharmacy white plate definitely makes a big impression. A fun one.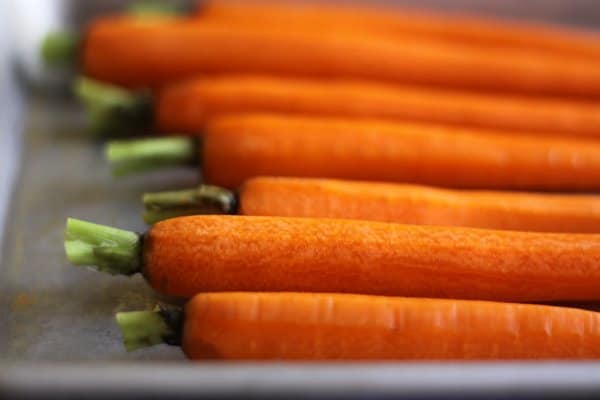 ROASTED CARROTS WITH MAPLE GLAZE
*Note: the same technique works for chopped carrots, even baby carrots. Just shorten cooking time to about 25-30 minutes.
ingredients
1 pound organic carrots with stems still attached
2-3 tablespoons olive oil (enough to coat)
2 tablespoons pure maple syrup
1/2 teaspoon salt
1/4 teaspoon pepper
instructions
Preheat oven to 400. Trim off most of the carrot stems, leaving about 1 inch of green attached. Rinse and clean well. Peel carrots and pile onto a baking sheet. Pour olive oil, syrup, salt and pepper right onto the pile then use your hands to coat each carrot with the mixture. Spread out evenly, leaving 1/2 in between carrots and bake for approximately 40 minutes. Halfway through, shake the pan to rotate the carrots and ensure that they're cooking evenly.