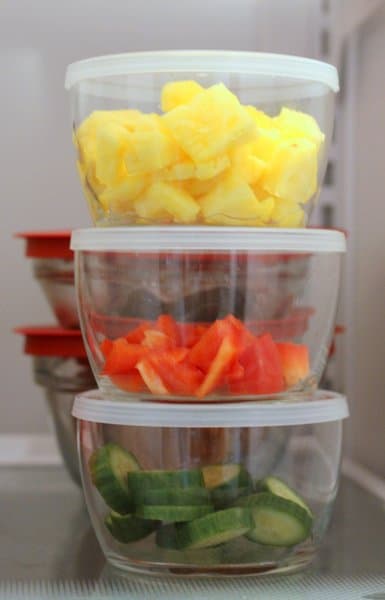 THEY SAY YOU SHOULD EAT THE RAINBOW, and when I say "they" I mean everyone from Grover to Oprah and Michelle Obama, also the editors of Whole Living and you know, the US Cancer Society. OK, we're listening. But also, we're very busy and that sounds complicated. Like a lot of shopping and chopping and possibly quite a bit of spitting out. But it's not as hard as I thought. For lunch yesterday, we did something so simple, I cannot believe I haven't done it (a million times) before.
I cut up 3 kinds of fruit and veggies (cucumbers, peppers and pineapple because that's what I had on hand) and put them in 3 separate bowls. The kids helped themselves to a handful of each one, creating a little rainbow right on their very own plates. Alongside half a PB&J and a miniature glass of milk, it was a slam dunk that took 5 minutes. My favorite kind.
And for the simple scoop on what's to gain from eating the rainbow, here's a super smart graphic from Live Love Fruit. (Posted with permission.)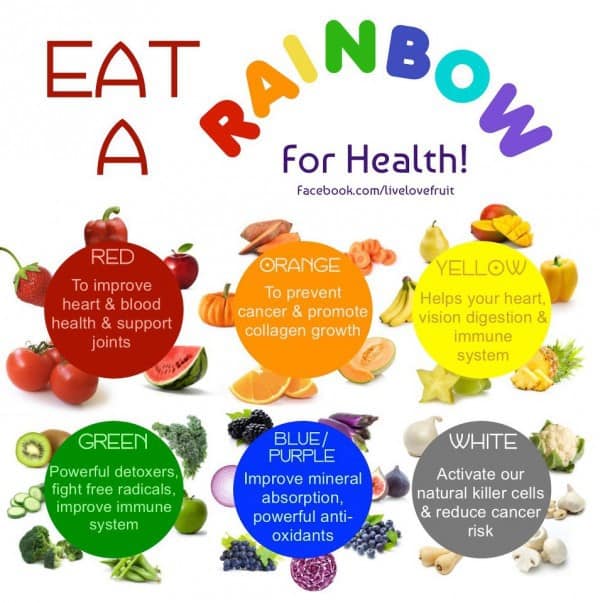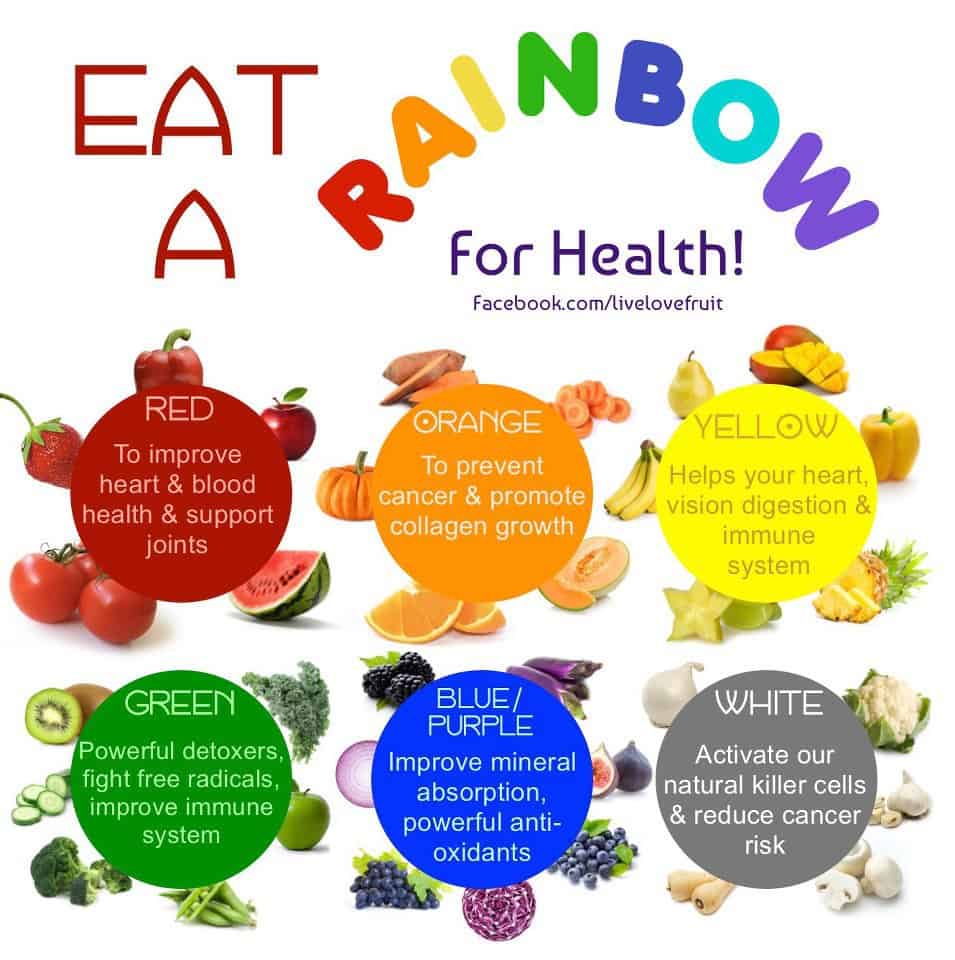 Want more ideas? I've pinned tons of rainbow recipes on a special Pinterest board right here. Some are super sugary, some are very healthy. Every one of them is colorful and awesome and…I wish I'd have thought of them before!