I'M A BIT OF A SUCKER FOR VALENTINE'S DAY. The kids don't even know what it is, but now that we're back in the US, I'm diving into all the special occasions, big and small. That's why I can't wait to serve them these little strawberry cream puffs on February 14. They're pink, they're easy to make and no, they're not really "healthy" but they also don't have any sugar either. My kind of kid-friendly treat.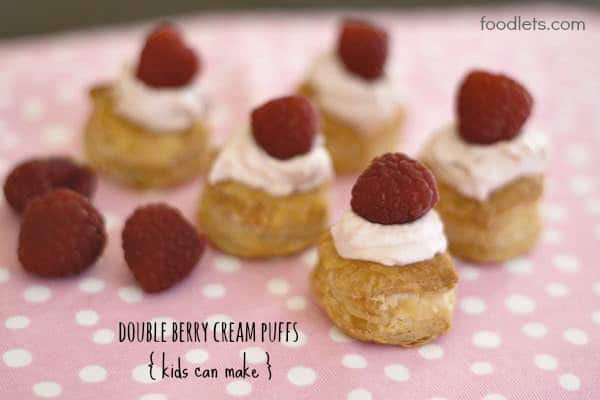 Here's how you do it:
Start with these super simple ingredients: cream, strawberry fruit spread and puff pastry cups.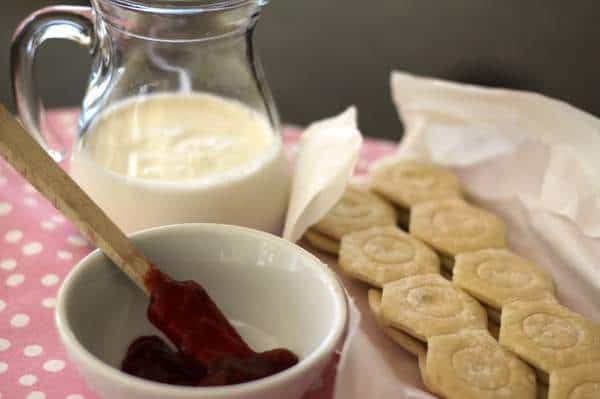 Bake the pastry cups first.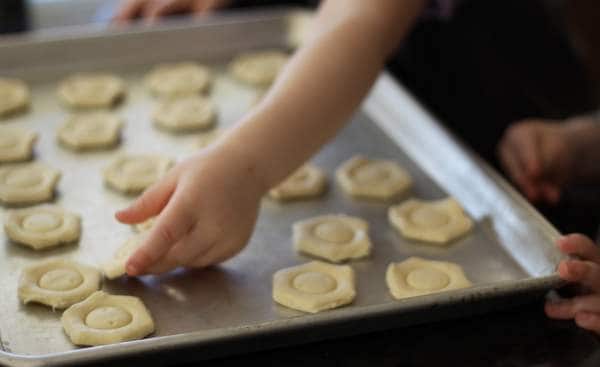 While they're baking (or cooling), make the filling. In goes the cream.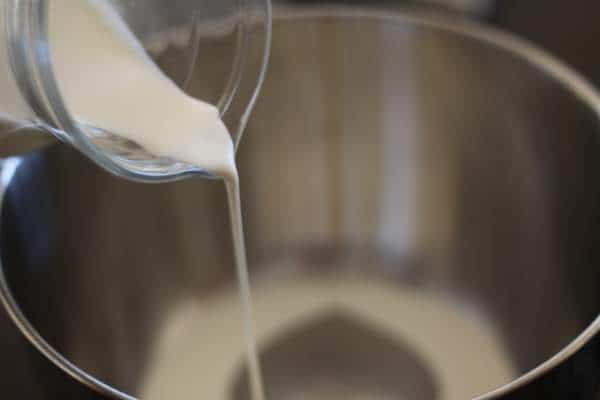 Beat for 30 seconds or so, then add strawberry (or raspberry) fruit spread.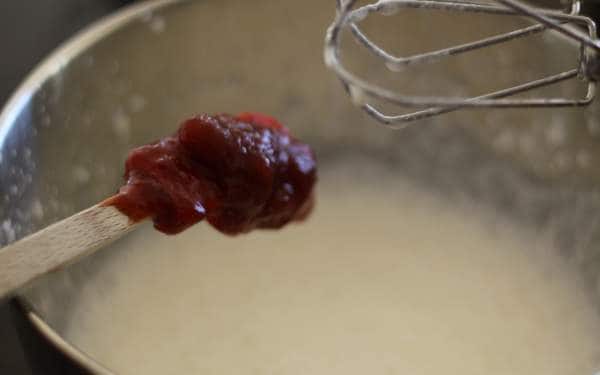 Beat until you see firm peaks.
When the puffs come out of the oven, allow them to cool for a few minutes, then use a wooden spoon handle to push down the centers.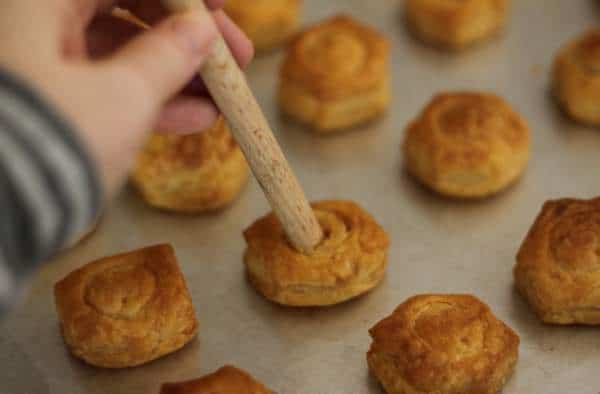 Fill with the strawberry cream. I used a tiny teaspoon, which was the perfect size.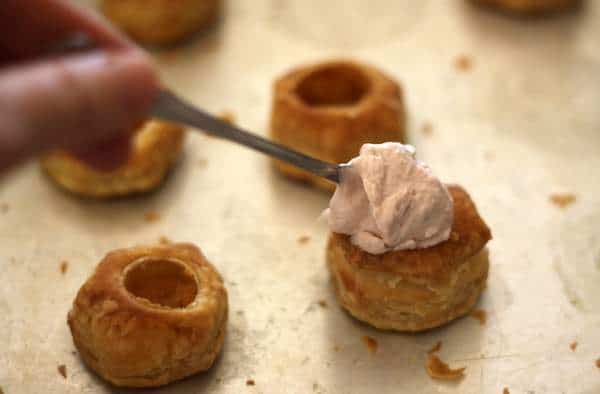 Serve them as they are, which is delicious.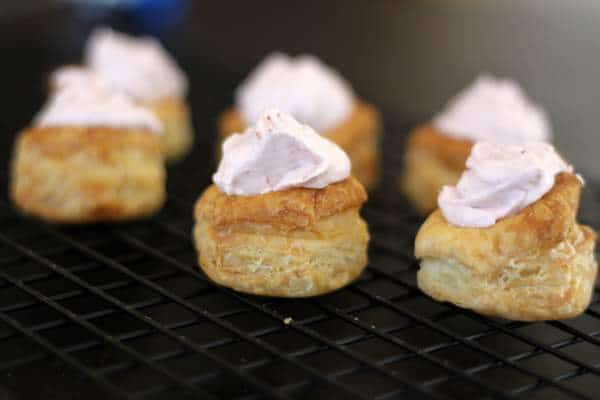 And other people think so too.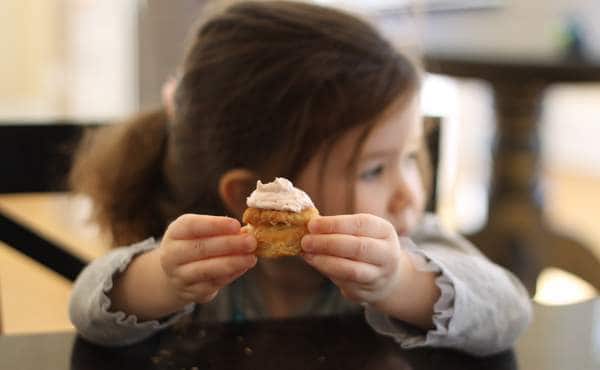 Or add fresh berries. We used raspberries because they looked amazing at the store, and they're the right size but a sliver of strawberry would be wonderful.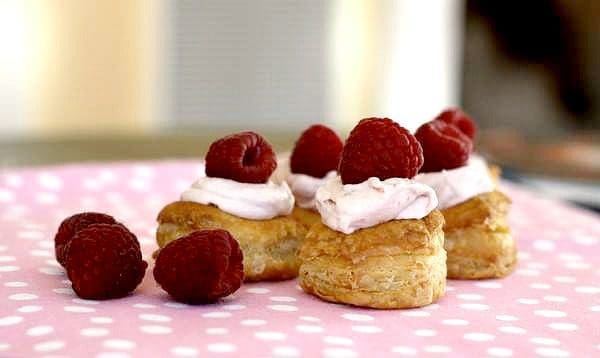 Other people think so too.
Strawberry Cream Puffs
ingredients
1/2 pint of cream
1/4 cup strawberry (or raspberry) fruit spread, preferably the kind with no added sugar
1 package puff pastry cups
instructions
Prepare the puff pastry cups according to instructions.
To make the filling, beat the cream alone for about 30 seconds, then add the fruit spread and beat until you see firm peaks. Allow the cups to cool, then fill. Top with fruit if you like and serve immediately.