WE'VE MADE THESE MINI SHEPHERD'S PIES TWICE NOW, once at a kiddie cooking school here in North Carolina, and once at home, both for St. Patrick's Day.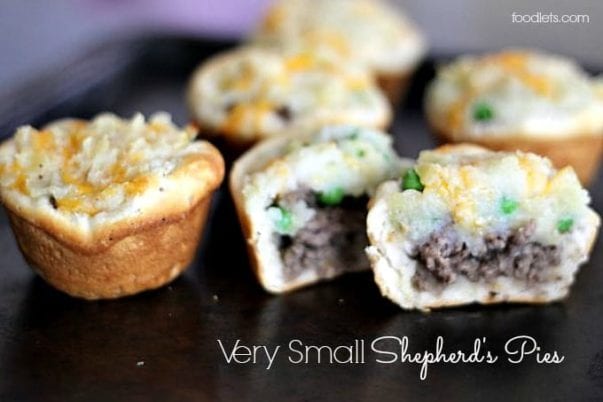 This version is our own recipe, which is really just layering all the flavors you'd expect–but simplified. We cheated a bit with store-bought biscuit dough, which really puffs up a lot and needs extra seasoning plus moisture so the whole thing doesn't get too dry BUT they're still quite festive and our crew enjoyed the making as much as the eating.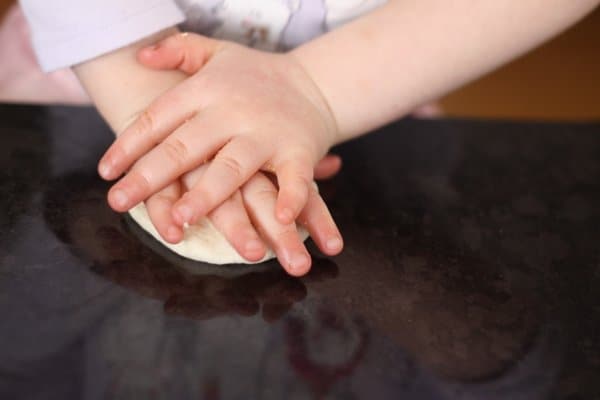 We started with a tube of biscuit dough, and this particular version was actually labeled "small", so each biscuit might not overwhelm the whole pie. Press each one down, flattening it out, then  push into a regular muffin pan.
This is a bit of a backtrack, but stick with me. The meat comes next which I'd cooked in a pan along with a finely diced onion. You want to add 1/2 cup of beef stock to the meat so it's nice and juicy when it hits the potatoes, otherwise things might get pretty dry. I even drizzled a little more stock on top of each pile of meat.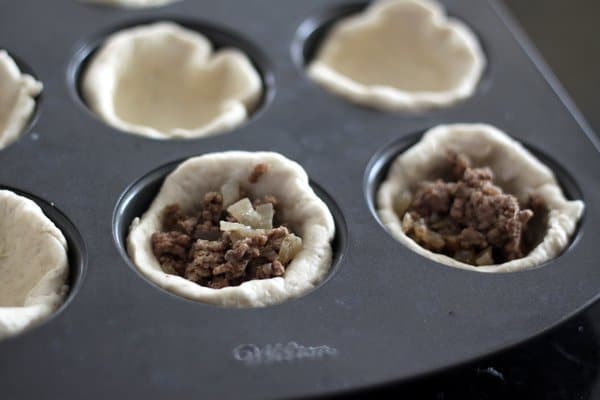 Peas!
Which happen to be great for little helpers to sprinkle on. It's hard to go wrong with the peas step, even for people who wear tutus in the kitchen.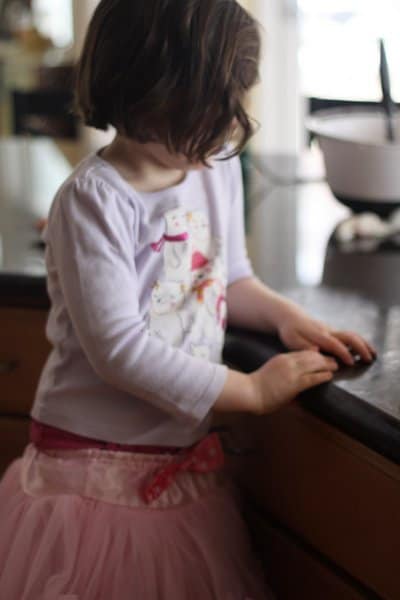 Then came the mashed potatoes and I had a trick. I'd baked an extra potato at dinner earlier in the week and just mashed it up with some milk, dash of nutmeg and salt. BUT you could just as easily pop a regular baking potato into the microwave for about 5-7 minutes (or push that "potato" button if you have one). Let it cool and do the same thing. No need to peel and boil tons of potatoes. We only needed one large potato for this whole batch.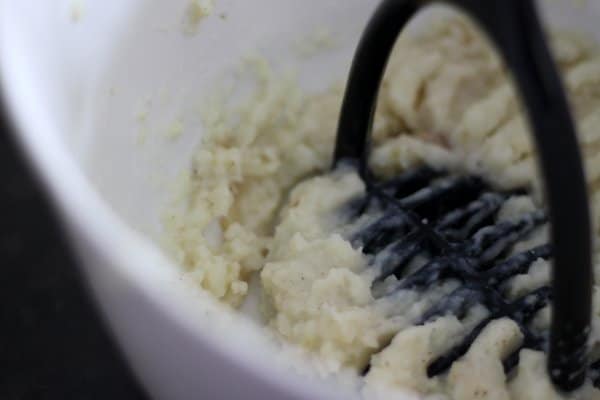 Combine a bit of cheddar cheese, just for extra flavor. Parmesan would be a great addition too.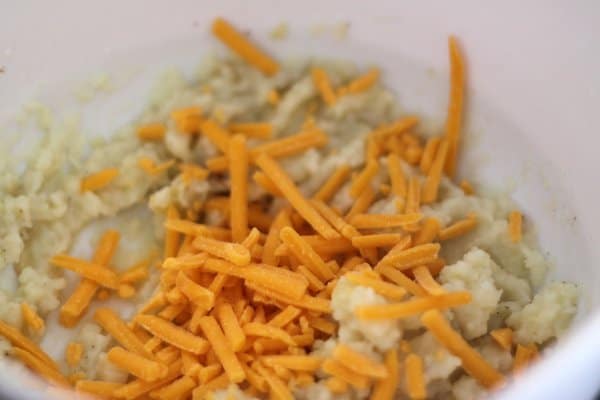 Add a big dollop right on top.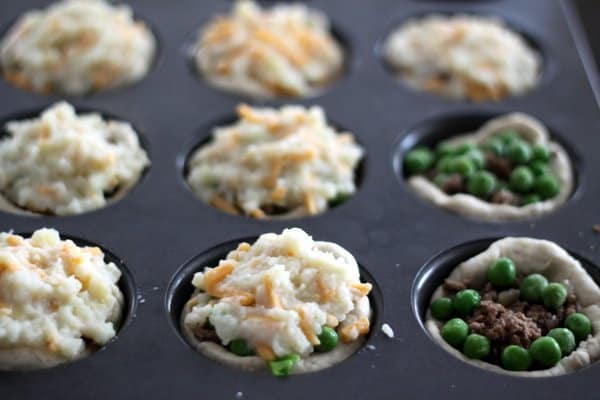 Then throw everything in a hot oven for about 15 minutes, long enough for the biscuits to bake, not so long that everything loses its flavor. Allow to cool, especially if your toddler insists that anything warmer than room temperature is "HOT!", and serve.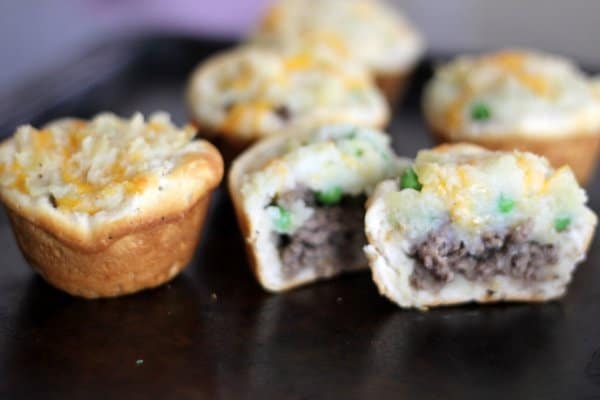 very small shepherd's pies
Ingredients
1 tube of biscuit dough (smaller size if available)
½ pound ground beef
½ teaspoon salt plus a few cracks of fresh pepper
1 onion, finely diced
2 garlic cloves, finely diced
½ teaspoon dried oregano
1 cup beef broth or stock
¾ cup frozen sweet peas
1 large baking potato
½ cup buttermilk or regular milk (plus juice of half a lemon if you have it)
½ teaspoon garlic powder
¼ teaspoon salt
⅛ teaspoon nutmeg
½ cup cheddar or parmesan cheese
Instructions
In a skillet, combine beef, onion, garlic, salt and pepper, cooking until the meat is brown and onions are soft. Add garlic powder, oregano and ¾ cup of stock, cooking down until stock is evaporated by about half (simmering for about 5 minutes). Set aside.
Prepare potatoes, either baking in the microwave or using a previously baked potato. Scoop out cooked insides and mash together with buttermilk, salt, garlic powder and nutmeg. Add cheese. Set aside.
Preheat oven to 425 degrees F, or according to biscuit package instructions.
Flatten out each biscuit, then press into the cups of a muffin pan. Add beef mixture, then drizzle remaining beef broth on top. Sprinkle a couple of teaspoons of peas over the beef layer. Add potato and cheese mixture, then cook for about 15 minutes -- or follow your biscuit's package instructions plus 3-5 extra minutes.