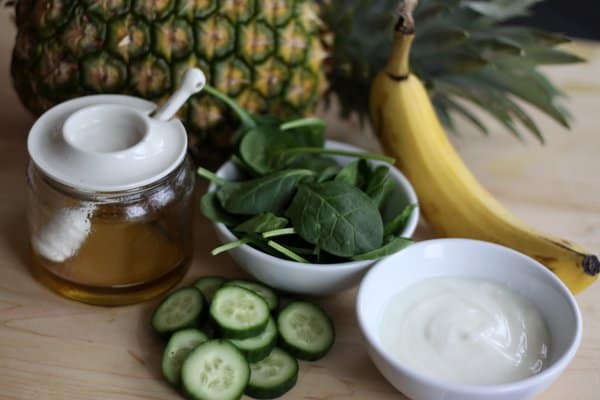 ROUNDING OUT OUR FESTIVE IDEAS FOR ST. PATRICK'S DAY is another simple, healthy recipe. It's also green and according to munchkins around here, very good.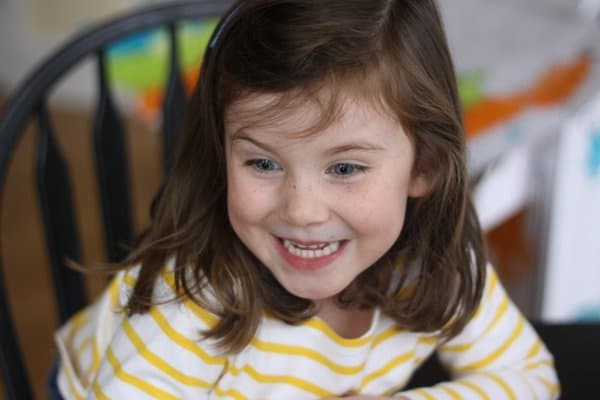 I love making smoothies for this group, except that I have to call them milkshakes or Estelle won't even try them. Whether that's a tip from one mom to another, or just a quirk we're dealing with around here is up for debate. How to get an extra serving of spinach into your little ones without the slightest bit of protest? That's simple.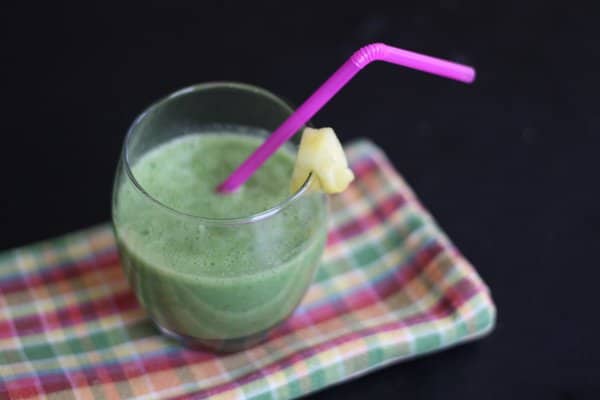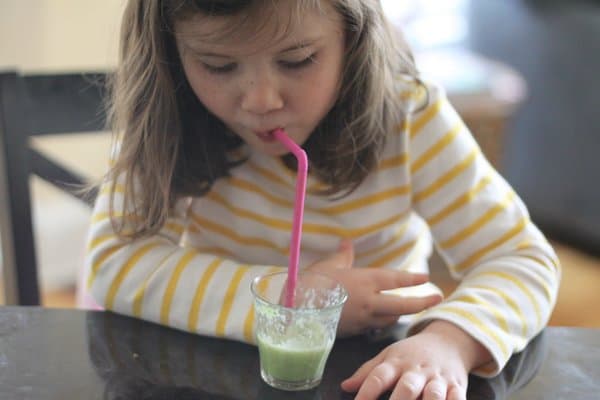 Tropical Green Smoothies
makes about 6 small smoothies 
ingredients
1 banana (preferably frozen in chunks but room temp works too)
1/2 cup plain yogurt
1 small cucumber cut into slices
1 cup fresh baby spinach
2 kiwis peeled and cut into chunks
1 tablespoon honey
1 cup fresh pineapple cut into chunks
instructions
Put it all in the blender until it's a smoothie! For a frothier, colder drink, add a handful of ice too.