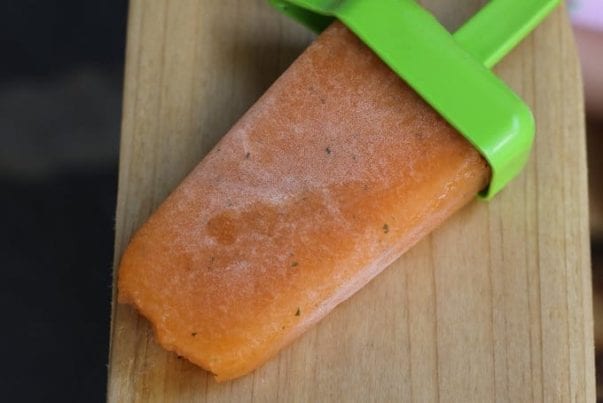 IF YOU HAVE A TEETHING TODDLER, you'll know why I made frozen melon ice pops last week instead of just serving the little rascals a few wedges of cantaloupe. These cool treats certainly aren't limited to those walking around with three fingers stuffed in their little mouths though. Our preschoolers were cheering when they saw these pops come out of the freezer in the garage, and at 3 and 5 those girls hardly ever drool anymore.
Made of nothing but pureed cantaloupe and a few sprigs of fresh mint from our garden, they are our easiest generic valtrex oral "recipe" yet–definitely beats teething gel any day.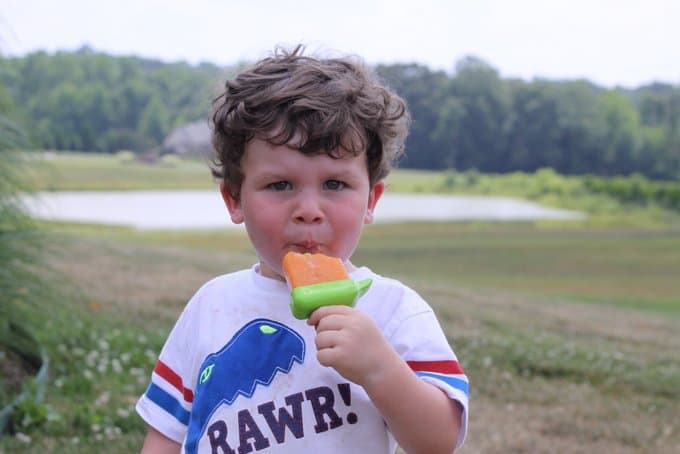 melon and mint ice pops
This made 4 regular/large sized ice pops. Add more (or less) melon to suit your ice pop shapes. Our melon was so juicy no water or other juice was needed.
Ingredients
2 cups fresh melon
3-4 springs fresh mint
Instructions
Slice up melon into 2-inch chunks and cut or tear mint into smaller pieces.
Puree in food processor or blender.
Pour into ice pop molds and freeze overnight.