WE'VE BEEN MAKING THIS CHOCOLATE ZUCCHINI CAKE (and chocolate zucchini muffins) every week. Each time I pluck a couple of zucchini from our garden, they're shredded and bound for batter. The recipe is easy, delicious and packed with veggies, which is more than you can say for most cakes, right?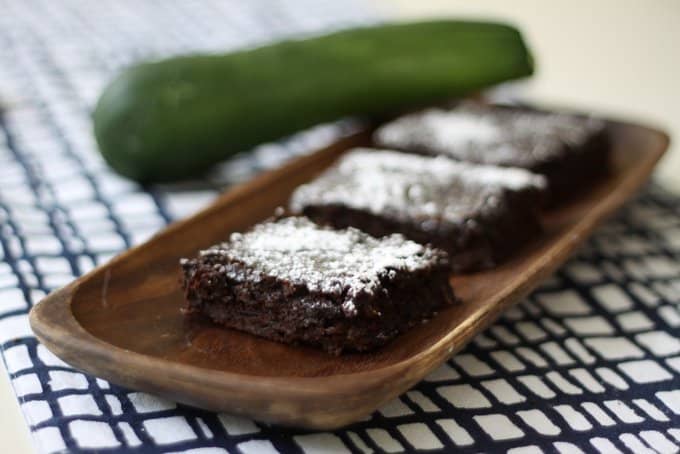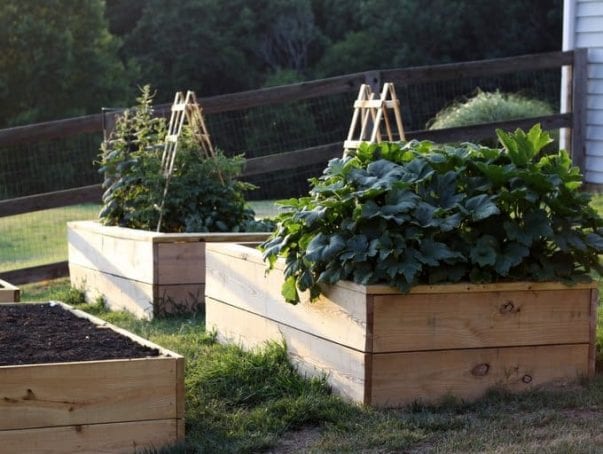 It's a riff on the double chocolate zucchini cupcakes in Mom's Kitchen Handbook, which are obviously wonderful. It's hard to go wrong with "double chocolate" anything and these beauties are no exception. But I wanted to make something that work world as muffins for breakfast (healthy) and snacks and a straight-up cake (decadent). This is it.
Print
healthier chocolate zucchini cake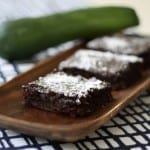 This recipe works for muffins (makes 18), a 13×9 pan (which is what I used here) or a 9×9 pan. See cooking times below.
Ingredients
1½ cups grated zucchini (about 2 medium zucchini)
2 eggs
1/3 cup plain yogurt
1/3 cup canola oil
3/4 cup sugar
2 teaspoons vanilla extract
1 1/2 cups whole wheat flour
1/2 cup unsweetened cocoa powder
1 teaspoon cinnamon
1 teaspoon baking soda
1/2 teaspoon salt
Instructions
Preheat oven to 350 degrees F. Prepare pan with butter, cupcake liners (if using muffin pan) or spray oil.
Put shredded zucchini into a large section of paper towel and squeeze over the sink to release excess water. Set aside.
In a large mixing bowl, beat eggs until frothy. Add yogurt, oil, sugar and vanilla then beat again. Then add dry ingredients plus zucchini. Mix until just combined. Pour into pan.
Cooking times: cake: 9×9 = 35-40 minutes, cake: 13×9 = 45-50 minutes mini-cupcakes/muffins: 10 minutes, regular cupcakes/muffins = 18 minutes. *Use a toothpick in center to test doneness, which will vary according to ovens and exact amount of zucchini you put in.