GOT LEFTOVERS? We may have four kids but they're all so small (and tend to come with their own individual sets of likes and dislikes) that we always have a wee bit of dinner left. Not a lot, not enough to make a full meal out of, but too much to toss. Enter pie dough.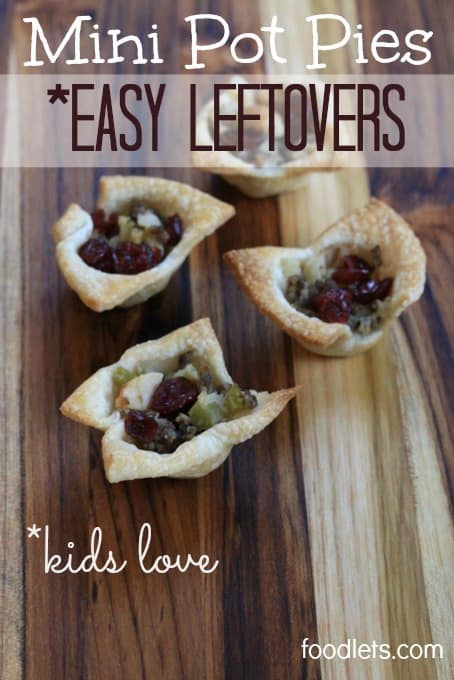 Store-bought pie dough, or make your own. It doesn't matter…though one of these is decidedly easier. You'll end up with a nice little side that could even end up in a lunchbox too.
Press the squares into an ungreased mini muffin pan and fill with leftovers.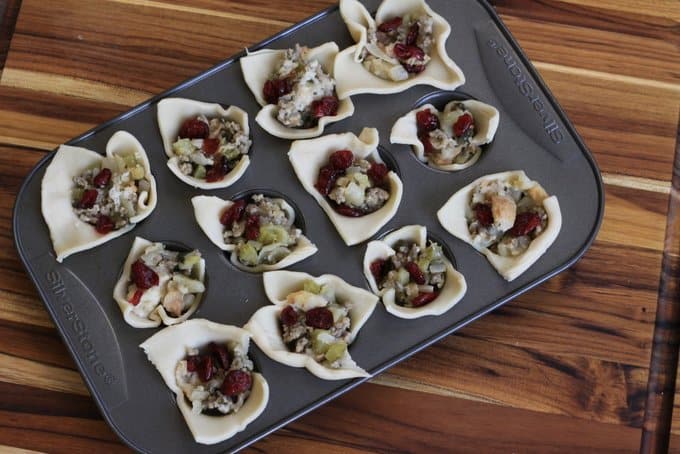 Bake according to instructions on packaging (probably at 400 degrees F) for about 8-10 minutes.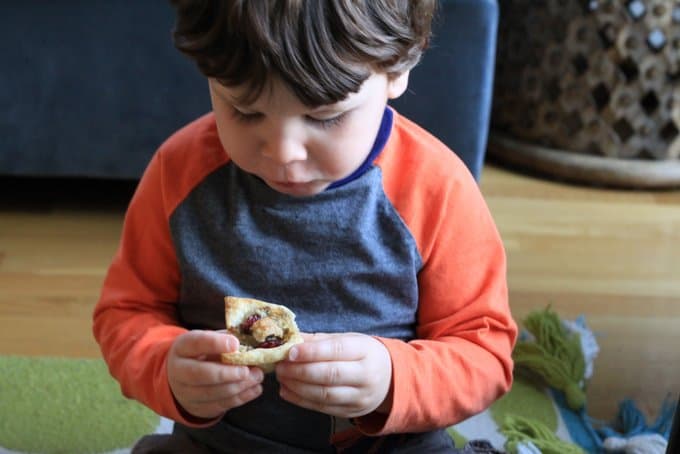 And voila. A kid-friendly side dish or snack. We used leftover stuffing but you could use whatever you have leftover from dinner earlier in the week. Veggies, chicken, pork or beef, even thick soups or stews.