The season for packing school lunches is in full swing around here, and these 5-Minute Meatball Skewers are part of the reason I haven't tried to climb into my morning cup of coffee. So far.
These meatball skewers are so easy, hearty and a colorful addition to any lunch box.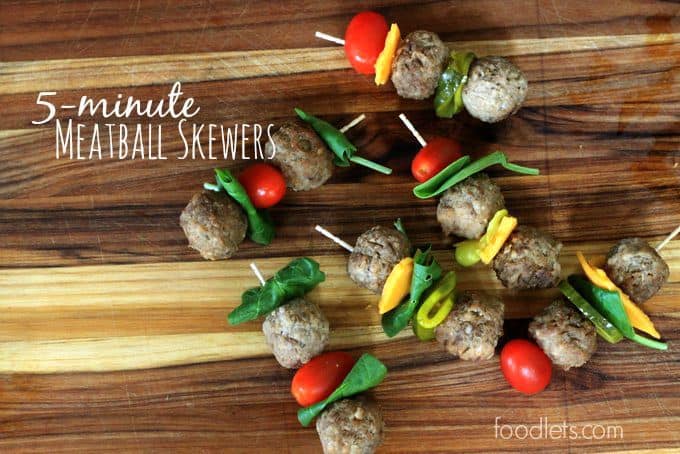 Technique
Start with frozen but fully cooked meatballs, either meatballs you've made yourself or a bag you bought from the store. Chicken, turkey, beef, whatever version your family likes will work. Warm them in the microwave for 30-60 seconds. Just enough to get them warm so the flavors come out and the skewer goes through (they'll be served at room temperature or cooled with a freezer bag in the lunch box.)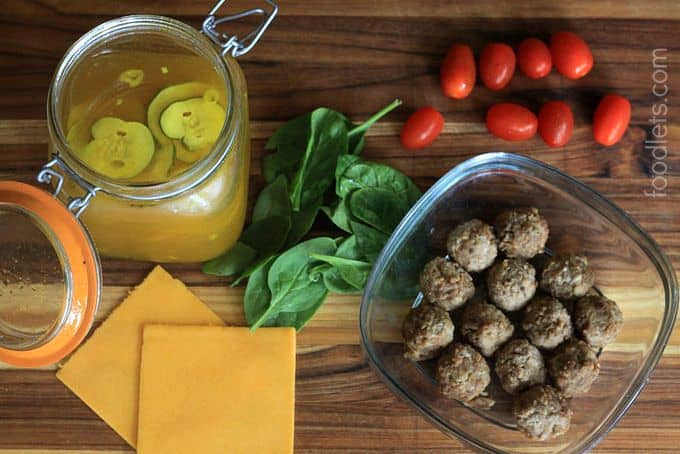 Add any combination of things like:
cherry tomatoes
baby spinach
fresh basil
cheese — cheddar, mozzarella, smoked gouda, and so on
pickles
Use Extra Long toothpicks like these: Fox Run Bamboo Skewers, 4-Inch (200 Count)

. And simply thread them through.
Tip: fold pickles in thirds to get them to stay better on the stick.
Portion Size
I put 2 meatballs on each skewer and send 3 skewers with my 1st grader. She eats all of them and never complains of being hungry later in the school day. Depending on what else you are serving, and your child's appetite, you could get away with 2 skewers.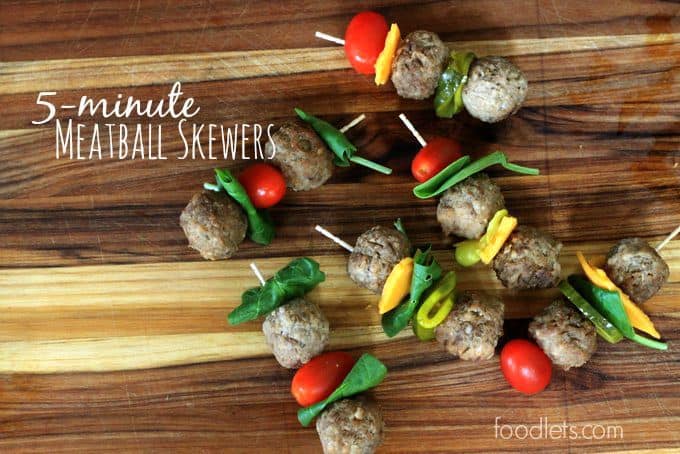 Get more healthy (and easy) school lunch ideas for kids!
And don't forget to sign up for the Foodlets newsletter (at the top of this page) or like us on Facebook so you'll never miss a new idea.