As our series of Easy Cookies Kids Can Make continues, we present the easiest one yet!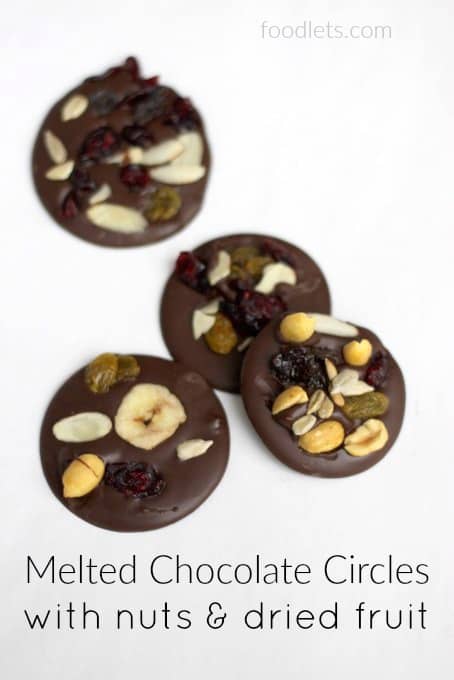 Inspired by a batch we saw on 100 Days of Real Food, we wanted to know if these cookies were as easy AND as delicious as they seemed.
Answers: yes and OH, yes.
For today's super simple cookies  (which by the way, you could make at ANY time of year but are especially welcome in this season of sprinkles and Light-Bright icing), we used only a few ingredients.
What you need:
Melting chocolate
Nuts & seeds (we used salted peanuts, sunflower seeds and slivered almonds)
Dried fruit (ours were banana chips, golden raisins, regular raisins and dried cranberries)
A non-stick baking sheet, such as Silpat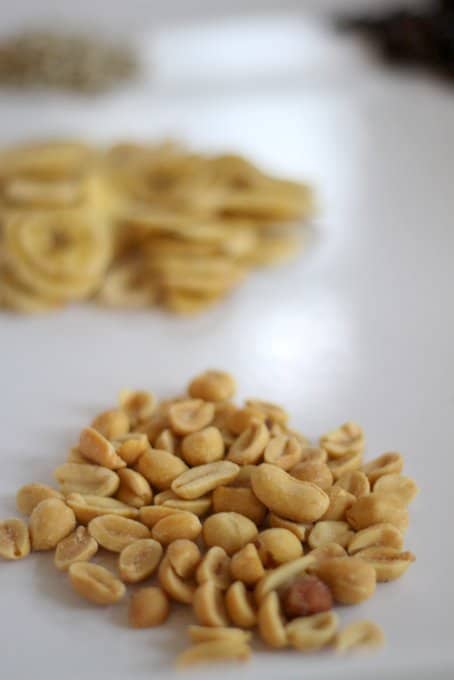 Instructions:
Melt your chocolate. We splurged a little on the good stuff, some dark chocolate melting discs, but boy did they melt beautifully over a pan of hot water. No scorching, no sweating. Just melty chocolatey goodness.
Use a spoon to ladle the chocolate into little mounds on a non-stick baking sheet. Then work fairly quickly to apply any combination of nuts and fruit you like.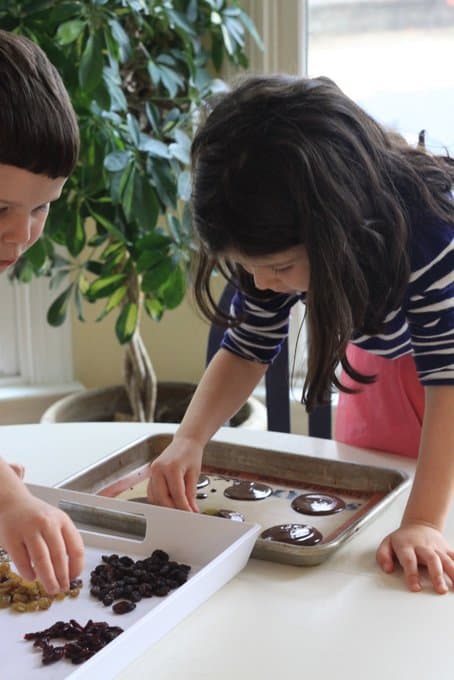 Place the whole tray in the fridge to set up. When it's been cooling for about 1 hour, remove and peel away from the non-stick surface.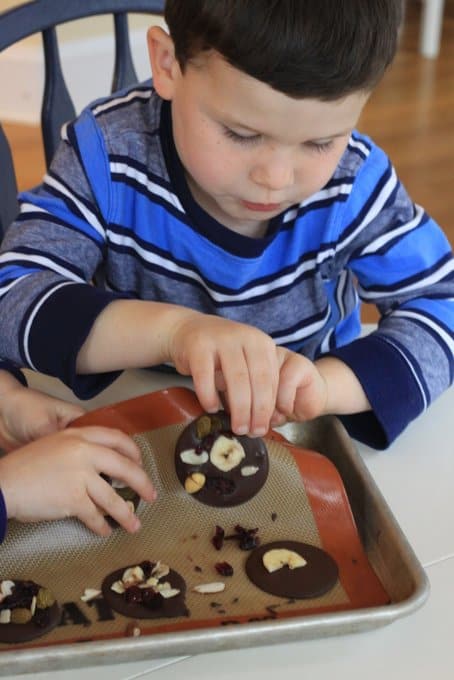 If you're gift-giving like we are, assemble your cookies in a Hefty Storage Slider Bag and print out these adorable (and free) Printable Treat Bag Toppers!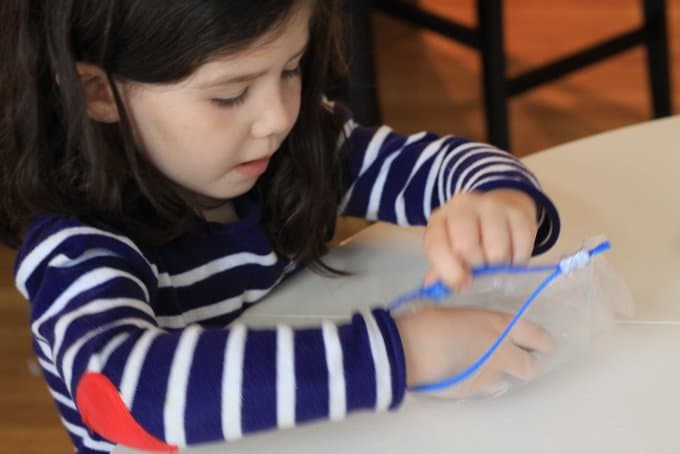 The decorating portion of this cookie making project took all of 5 minutes. Plus another 5 to throw them into cellophane bags with a red ribbon.
Bonus: The whole thing keeps beautifully in the freezer if you've got future gift giving in mind.