Do your kids like beets?
If they're not beet people so far, this is the idea for you.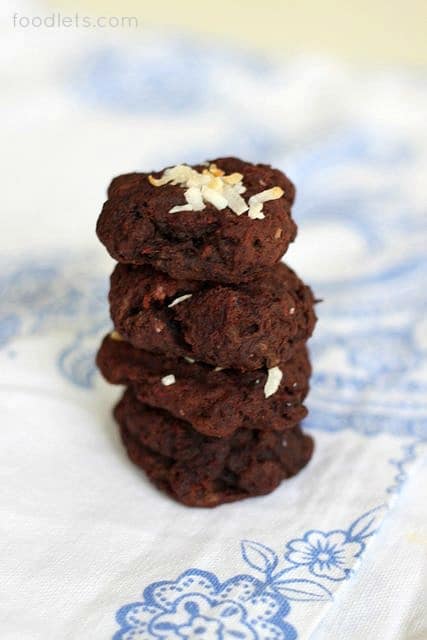 How I became the owner of a za-bippity-billion beets
We grew beets in the garden this year.
Gardeners, back me up here. You know how sometimes you carefully read those seed package instructions, then, maintaining that same level of care, plant every single seed at just the right depth, just the right space? I didn't do that. I just sort of sprinkled the seeds into "rows" I'd made with my fingertip. Then I covered them up. Drug the hose over. And called it good.
That's when 1,000,403 beets started growing in my backyard. I swear to you, every single seed became a beet. Not one slacker in the bunch.
All this is to say, there are many beets in my life.
And so few beet eaters.
That changed this weekend.
All the ways to make beets for kids
This weekend I made roasted beets. Which I loved. They're time consuming but SO delicious. The kids? 4 thumbs down.
I also made boiled beets with salted butter. Which I loved. The kids? 3 thumbs down, 1 "not my favorite."
Then there was a beet pizza, perched atop doughy naan bread with olive oil, fresh herbs, mozzarella and goat cheese sprinkled on top, roasted until it was gold and bubbly. The kids? 4 thumbs down plus a bonus husband who "choked it down". #notahit
Finally, I relented got smart. I made beet cookies.
I actually made beet cookies three ways and they all got about the same rating: 4 thumbs middle. And you know what? I will take it!
What are the health benefits of eating beets, anyway?
Why, you ask? Why would a person continue to feed a group of people the same food they keep telling you they don't like? Reasons. Trust me, there are reasons beyond insanity. Here is one of them: Because I want them to try new foods.
I want them to be open to trying new things. On their plates, and in their lives in general.
Because research shows that eating a variety of foods is one of the surest ways to keep your body strong and healthy.
Because discovering new foods that you LIKE is a great experience. As Dina Rose, PhD points out in her stop everything and buy it book It's Not About the Broccoli, what if you'd never tried chocolate ice cream? That's a question I regularly pose to my reluctant cherubs and it works every time.
Because all the complaining is worth it. Even though we've instituted Dina's brilliant system of expressing one's opinion through a simple Thumbs Up, Thumbs Middle and Thumbs Down, instead of our old standby–shrieking "I don't like THAT!" while slinking down in one's chair at the mere sight of a new meal–I still get my fair share of grumbling when every meal isn't to every single person's liking. And with four small people at the table, you can do the math on how often that happens.
But eventually, sometimes, at long last, we finally find a hit. And when we do, that experience teaches our kids that trying all that new food was not a problem. It wasn't dramatic. It certainly wasn't scary. It was just a road.
To deliciousness.
And in this case, nutrition.
Beets are so good for you they're practically superheros. Full of fiber and cancer-fighting agents beets also promote emotional and mental health plus brain and body functions.
Getting into the habit of eating something so rich in nutrition is one of the best things I can teach these rascals at this stage of their lives.
And if it happens to come in the shape of a cookie? I say, break out the baking sheets.
Once they're comfortable with beets in just ONE form, we can expand. Move on from there. It's just a confidence builder for now.
And also, a practical matter because all those beets outside aren't going to eat themselves. #letsdothis
Chocolate-Coconut Beet Cookies (The Best Way to Get Kids Eating Beets!)
This is a small batch (makes about 15 cookies) so double the recipe to make enough to freeze more for another week.
Ingredients
1 cup all purpose flour
¼ cup unsweetened cocoa powder
½ teaspoon baking powder
2 tablespoons sugar
¼ teaspoon salt
½ cup raw beets, finely shredded
2 tablespoons coconut oil
¼ cup sweetened shredded coconut
Instructions
Preheat oven to 400 degrees F.
Combine the dry ingredients (flour, cocoa, baking powder, sugar and salt) and stir.
Add shredded beets and coconut oil. Squeeze with your hands to kneed the dough together.
Roll into balls, about 2 inches across. Sprinkle a little coconut on top of each ball. Use a fork to press down (like peanut butter cookies).
Bake in oven at 400 degrees for 15 minutes. (Or bake a few minutes longer for a firmer texture.)
If you liked this idea, subscribe to our newsletter at the top of this page, where you'll get regular updates on all of our best ideas and breakthroughs.
As the mom of four small kids (whose previous cooking experience was limited to watching the Barefoot Contessa on TV then doing my best to replicate her moves for dinner parties), I've finally figured out that feeding kids well is equal parts simple recipes, steady parenting, and plain ol' trying again.
Thanks for coming!