You only need three ingredients for these blueberry blast apple pan fritters.
That's it.
Blueberries. Flour. Applesauce.
Combine those three things and you'll have a healthy snack I made for the kids three times today. The idea was recipe testing but I'll tell you this: Even after eating three batches, they still wanted more.
Score!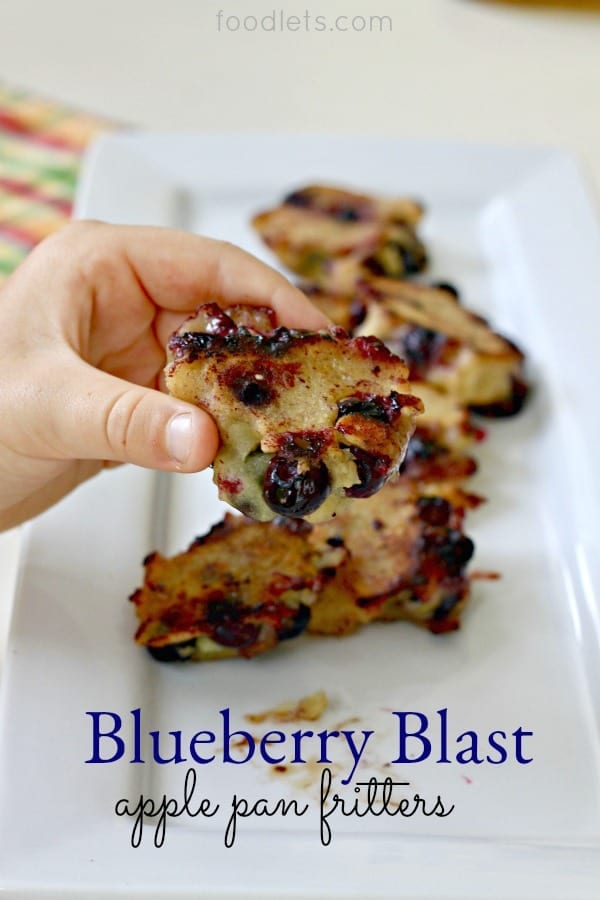 You could add more good-for-you ingredients. Think wheat germ, chia seeds and more. You could also substitute another kind of fruit. Or flour for that matter.
We've seen lots of recipes like it online and particularly liked this version. But it's full of bananas, which is a no-go for my six-year-old these days. It also includes gluten-free flour. We used regular. They call for coconut oil, we're butter people.
That's the thing about recipes like this.
It's really just a guideline for doing whatever you like!
Here's a video to show you how to get started, followed by the super simple recipe too.
Blueberry Blast Apple Pan Fritters
I use a single serving of applesauce for this recipe. It's the perfect amount.
Ingredients
½ cup unsweetened applesauce
½ cup flour
¾ cup fresh blueberries
2 tablespoons butter
Instructions
Combine the applesauce and flour in a mixing bowl.
Add blueberries and gently fold in.
Heat a large non-stick pan, add butter and fry fritters on both sides cooking about 3 minutes each.