When I asked parents what dish they'd most like to see on our Foodlets Lunch menu for spring, one recipe beat out all the others. By a landslide.
Very Veggie Cheese Pinwheel Pizzas!
Loaded with our Veggie-Filled Tomato Sauce and bubbling cheese, these hand-held pizzas are the cutest way to get a cheeky serving of veggies into kids by noon.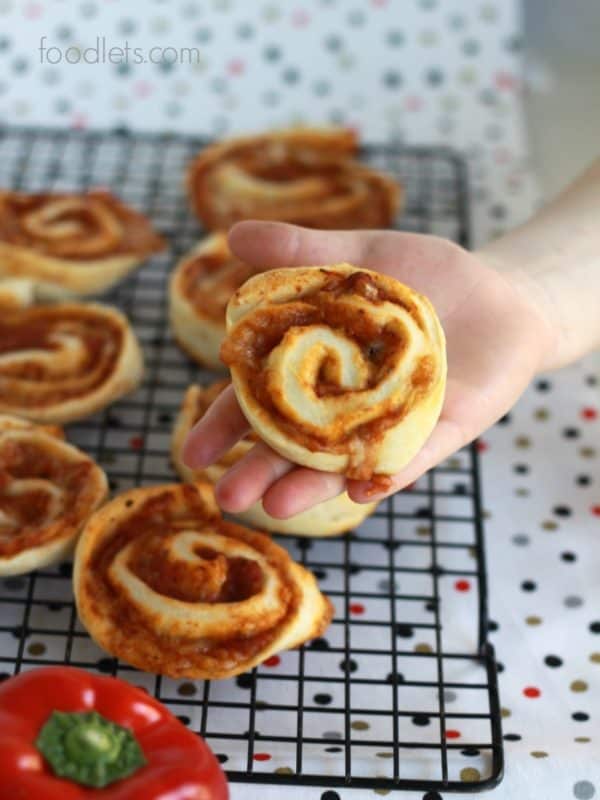 They're adorable.
Delicious.
And awfully good for you.
Not bad for a tiny pizza!
What you need to make very veggie pinwheel pizzas
Supplies
Ingredients
1 cup of Veggie-Filled Tomato Sauce (or any tomato sauce you like)
*1 pizza dough (start with store-bought or make your own!)
Mozzarella cheese. I like to shred my own because it has more flavor.
*You'll get about 12 small pizzas from one store-bought roll of dough. I made a second batch in a regular shape and threw some pepperoni on there for the Foodlet in my house who shaves/isn't as jazzed about pizza that looks like a lollipop. Up to you.
How to make very veggie pinwheel pizzas
It's like making cinnamon rolls. Roll out your dough.
Slather with sauce.
Sprinkle with cheese.
Roll up carefully.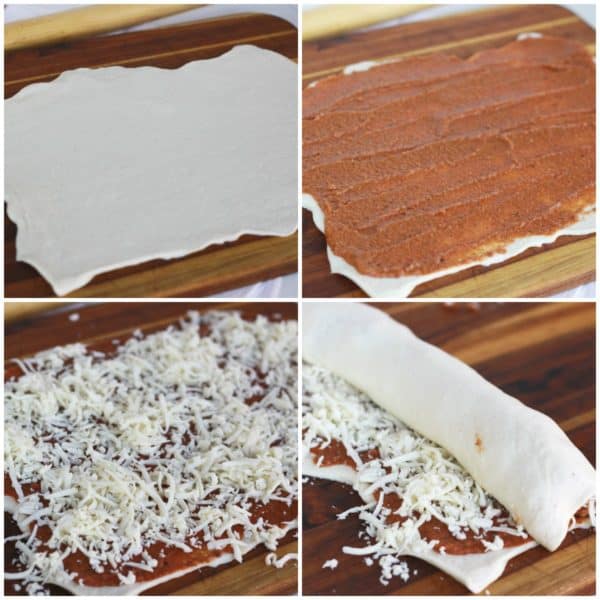 5. STOP. Put your roll into the fridge for at least 20 minutes and it'll be MUCH easier to cut when the time comes.
6. Arrange on a parchment-lined baking sheet.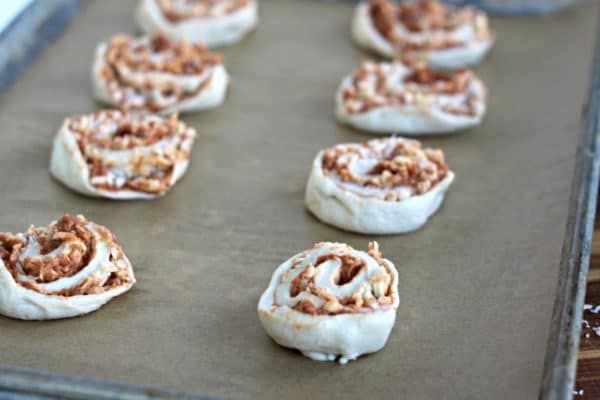 7. Bake at 420 degrees F for about 15 minutes until the edges are firm and the cheese is bubbly.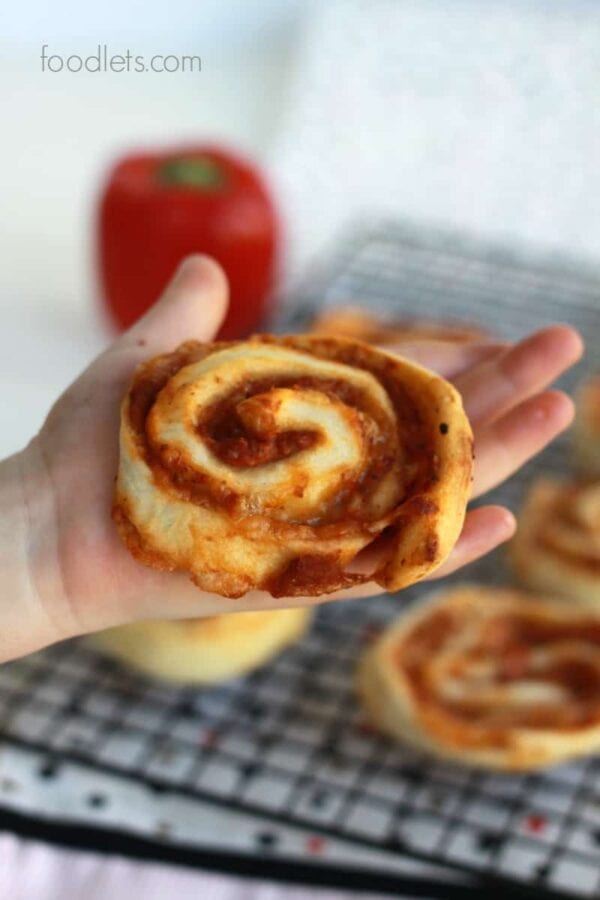 Serve for dinner with a big salad. Then serve these beauties AGAIN for lunches later in the week.
p.s. Our wonton wrapper quiche cups work the same way and are another 4-Thumbs Up recipe that you cook once and serve twice.