"THEY LOOK LIKE LOLLIPOPS!" That's what 2-year-old Estelle said when we made these, and you'd think that would be enough encouragement for the preschoolers at Phoebe's school to dig in. It wasn't. Despite our best efforts (though they weren't actually very hard), these snacks crashed and BURNED when we brought them for the class to enjoy today. My own kids, especially Estelle, love them though. Maybe she still thinks they're candy…
Phoebe's teacher, who's married to a chef and knows her way around a cheese ball, said she for one loved them. Moms are so great, aren't they? Then recounted a story about the time she tried to get creative with her own daughter's preschool snack back in the day (this daughter is now 13). She described carefully threading freshly blanched haricots-vert through tender cheese tortellini, only to have all every child refuse them. Gaarg! (Somewhere a Pepperidge Farm executive is throwing his head back, roaring with laughter at us right now.)
Anyway, despite the stunning failure in this one situation, these cheese balls are delicious and I think you should make them. You won't be sorry and even if your kids don't eat them, all of your friends and coworkers will. With very big smiles.
Ours are nut-free where to buy valacyclovir with just the right combination of salty and sweet. Just ask E.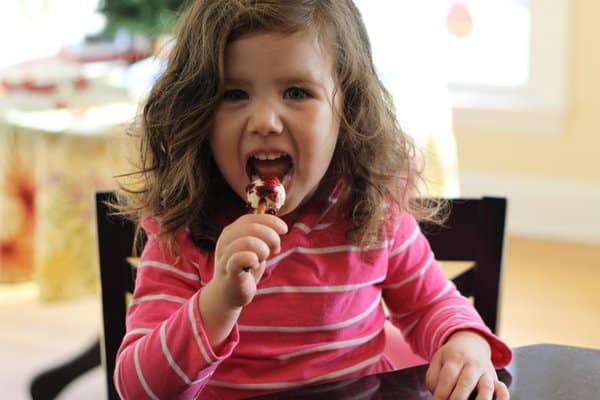 Sweet and Salty Cheese Balls with Pretzel Sticks
makes about 40 balls
How (Even Small) Kids Can Help: 
rolling the balls
applying cranberries
poking in pretzel sticks
comic relief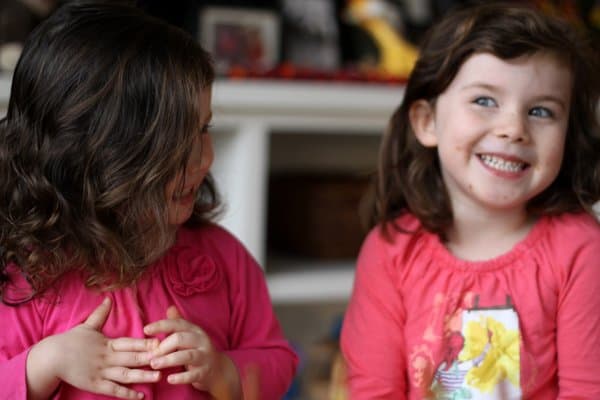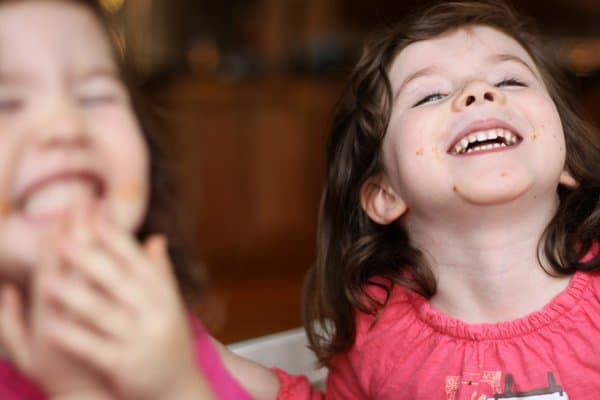 ingredients
2 8-ounce packages of cream cheese, softened
2 cups any Italian cheeses your kids like (parmesan, mozzarella, etc.)
1 5-ounce bag of dried cranberries (we love the kind with "half the sugar"), cut into smaller pieces
40 pretzel sticks
instructions
Combine the cheese and cream cheese and let sit in the fridge for 20 minutes. Then roll into balls, about 1 inch in diameter. Finally coat the balls with a scattering of cranberries. It worked well for us when I rolled the balls — though this is an excellent thing for kids to help with — then had the kids sprinkle those sticky cranberries into my palm so I could avoid getting the white cheese on their shiny red skins (see all those hands at work below). Store in the fridge again for about 2 hours, or overnight. NOTE: Wait until just before serving to insert the pretzel sticks or they'll get soggy.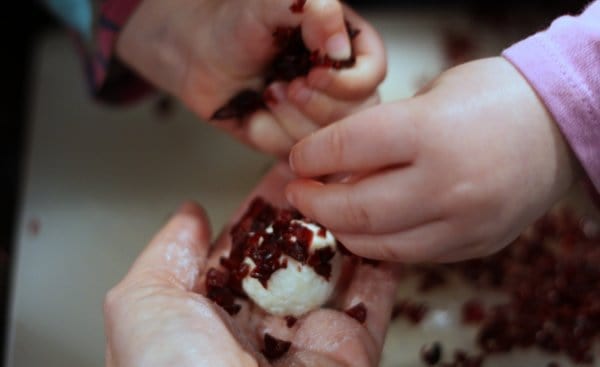 The result is rich and creamy, salty, sweet and perfect with a cracker (which the kids did eat). Happy holidays!