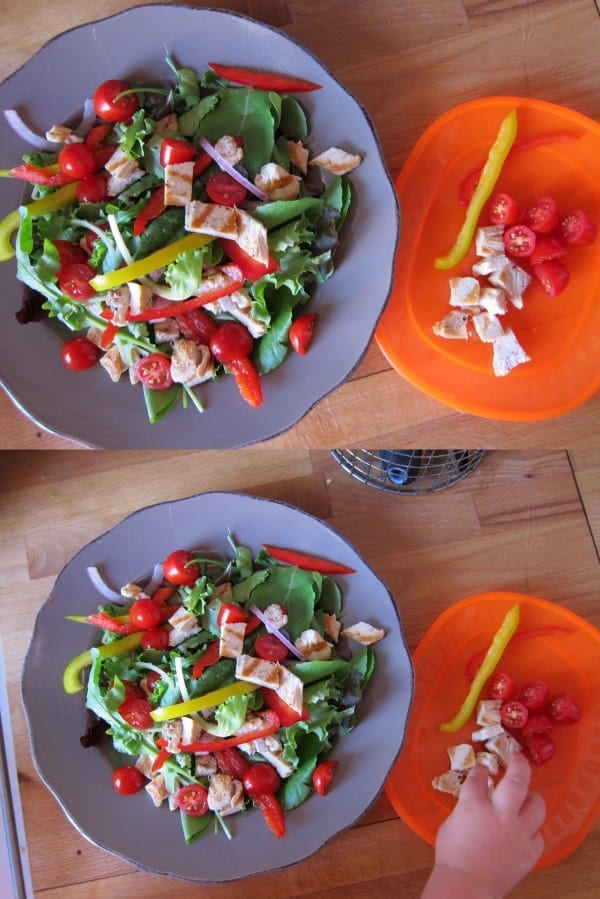 IT'S AN INDIAN SUMMER IN ITALY. Actually, that's not official but with afternoon heat still hitting the mid 80s it certainly feels that way in Rome. So we're still into salads here and they come in two versions. One for adults and one for toddlers (aka, one that will not be spit out.) The culprit? Lettuce. So Phoebe's version is simply a deconstructed salad. Hers is all toppings and no filler, which is basically a plate full of finger food. A winner on two levels.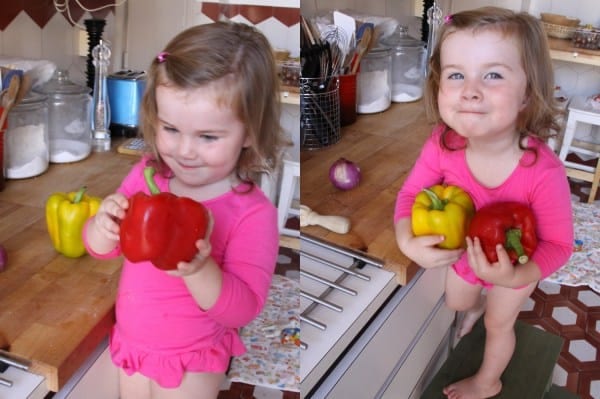 I'm happy to report one important breakthrough too. Peppers. These used to hover on the What Doesn't Work (Now) list but thanks to a few minutes of dinner prep recently, crunchy vitamin C rich, peppers have suddenly become more savory to the under 3 set. Perhaps the ballerina costume had something to do with it. Who could know?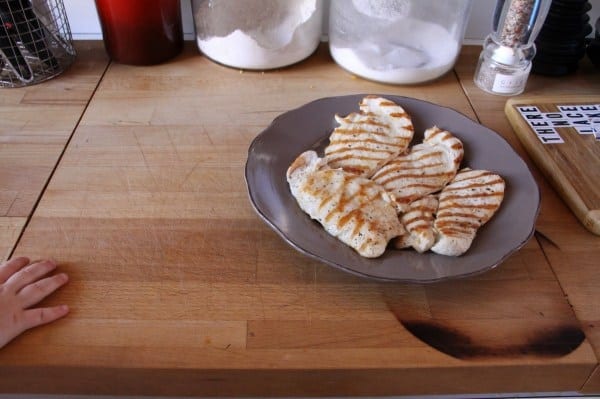 Chicken has also been hit or miss around here but on this occasion it was a winner. And no, I certainly didn't BBQ. I'm terrible on the grill but pretty handy with my grill pan and a hot burner. Plus it's just so easy to sear with oil, salt and pepper.
So Rome, until you present more fall-like temperatures, we'll keep doing what we must. And on note, there are many very cute baby clothes in jeopardy of never being worn. Please do your part.
MORE KID-FRIENDLY DINNER IDEAS: