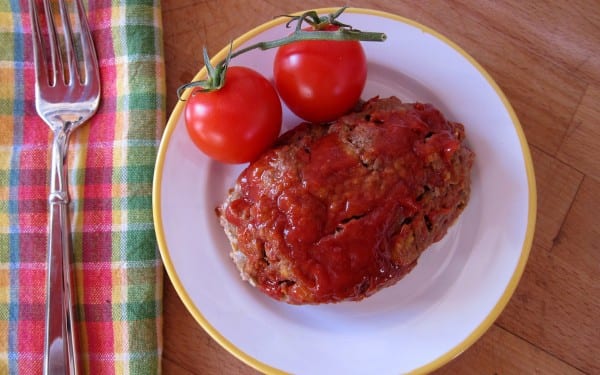 WE HAD COMPANY OVER CHRISTMAS, including a 3-year old guest from Amsterdam. Phoebe was thrilled to have another "big girl" around but as you may know (and be reminded daily), it's not easy to guess what will go over at this age. But when in doubt, I say go for comfort food. This recipe is based on Turkey Meatloaf by Ina Garten, naturally.
Beef was the first substitution because I'm in the second trimester now and my Italian OBGYN insists that I eat as much protein as possible. And by this he means beef. Who's to say whether there's anything to it or not, but then again, why not? Also, Phoebe is excellent at eating meat and I like to stack the deck in my favor. So meatloaf it is. Was.
As usual, I made a couple of updates for reasons of health and happiness. The loaves were miniaturized and I added two kinds of veggies: carrots and spinach. No one noticed. At all. In fact, they loved this meatloaf so much that we had it again later in the week as sandwiches. Actually, the biggest fan was the 3-year old's dad! Nothing makes me happier than everyone sitting at the table eating together, especially if no one is eating yogurt instead of dinner.
MINI MEATLOAVES
Use ground turkey if you prefer
Since I have so much pureed baby food on hand, adding carrots and spinach was easy. If you aren't obsessed with baby food don't have this, grate a couple of carrots into your onion mixture for the same sweet (and healthy!) effect
Add another healthy boost by replacing 1/4 cup of breadcrumbs with wheat germ
Makes 6-8 mini meatloaves
ingredients
1 large onion, finely diced
2 carrots grated
2 tablespoons olive oil
1/2 teaspoon pepper
1 teaspoon fresh thyme
2 tablespoons Worcestershire sauce
1/2 cup chicken or beef stock
1 teaspoon tomato paste
2 pounds ground beef or turkey
3/4 cup dried breadcrumbs (preferably whole wheat or substitute 1/4 cup breadcrumbs for wheat germ)
1/2 cup pureed spinach, optional
1/2 cup pureed carrots, optional
2 eggs, beaten
ketchup to slather on top
instructions
Heat oven to 350.
Saute the onions and carrots with the oil, salt, pepper and thyme in a medium pan over low heat. Cook until the onions are translucent and carrots tender, about 10 minutes. Stir occasionally to avoid browning. Remove from heat and add Worcestershire sauce, stock and tomato paste. Let cool.
In a large bowl mix the meat, bread crumbs, eggs, and cooled onion mixture. If using spinach or pureed carrots, add now. Thoroughly incorporate everything together then shape into 4-6 inch loaves on a pan lined with parchment paper. Spread ketchup generously on top, covering every surface. Bake for 30-35 minutes, depending on the size of your loaves. The internal temperature should be 160 degrees F. (Ina says a pan of hot water on the shelf underneath will keep the tops from cracking.)
More Ina Garten Recipe Makeovers for Kids on Foodlets: Barefoot For Babies