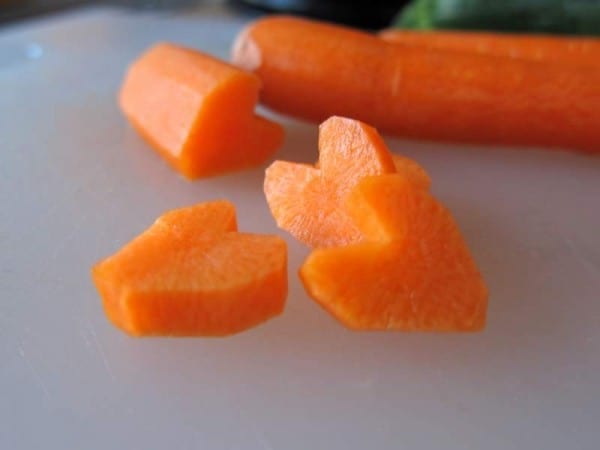 CUTE, RIGHT? Didn't matter. I could whittle these carrots into the shape of Phoebe's smiling face and it wouldn't make a difference. She doesn't like carrots. Or zucchini. And the only thing that coaxed her into eating one of each (as is our family rule at dinner time) was the promise of "cake" afterward.
But just in case your kids are a little more open to the idea of eating carrots and zucchini, they're actually easy to do. Check out the slide show for more details but you cut a wedge from the top then use a carrot peeler to trim the edges cheap valtrex overnight into a V-shape. I sauteed these in butter, oil, salt and pepper. The zucchini didn't hold up very well and might have done better roasted or simply in another no-cook dish like a salad. If your kids eat salad. This is a topic to tackle in next summer… But in the meantime, try this and report back with success stories! Please.
[nggallery id=7]
PS. Even funny crash-and-burn tales will do.
MORE KID-FRIENDLY DINNER IDEAS: