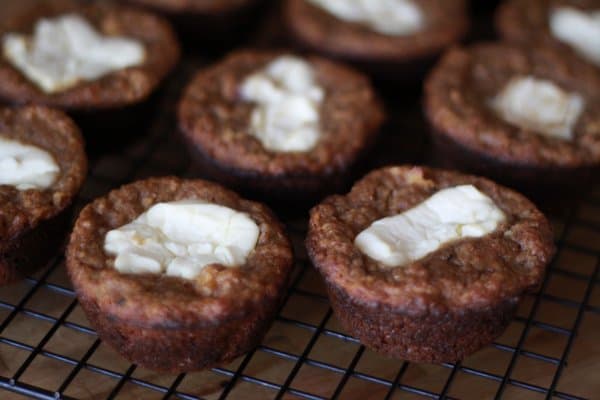 I HAVE A MUFFIN PHILOSOPHY. (And when I say things like this, it amazes me that I found someone to marry me, let alone read this blog. So to you Paul and to you wonderful readers, thank you and bless you–and don't hesitate to laugh at the ramblings of this crazy tired lady in the kitchen. Anyway…) To me, the point of muffins is to make an all-in-one it baked good that can easily (and happily) be eaten as a meal. Probably breakfast, but muffins should work well for snacks too. That's why I load them up with hearty ingredients like wheat germ, eggs and Greek yogurt then go light on sugar. But the best part, and we all know this, is where the fruit comes in. At this time of year, it's got to be peaches and that's why we made two different kinds.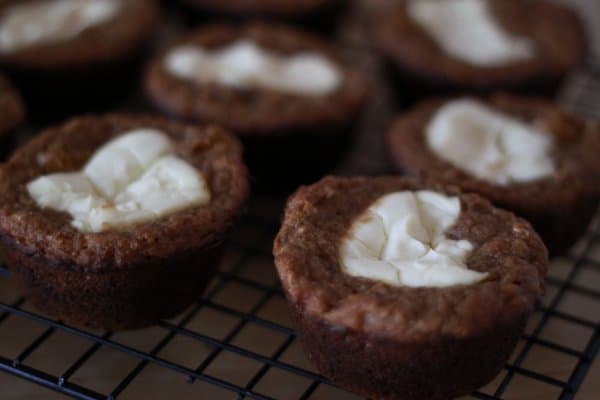 "I've never had a peach muffin", my mother-in-law told us when Phoebe described what we'd made over our weekly Skype call. And she's not alone. Looking for inspiration, I flipped and clicked my way through my favorite cookbooks and websites, coming up empty. Not one recipe for peach muffins.
So, as usual, I improvised and adapted. The first version is the girls' favorite of the two we made, fresh peach muffins with cinnamon. I like the second one and here it is.
When I first made these, I simply added cream cheese to the tops but the whole thing reminded me so much of black bottom cupcakes that I looked up the recipe and think that variation of the cream cheese topping would be even more delicious. So I've added those instructions too.
  FRESH PEACHES AND CREAM MUFFINS
ingredients
4 peaches, peeled and chopped roughly into chunks
1/4 cup butter (soft)
1/4 cup applesauce
3/4 cup brown sugar
1 teaspoon vanilla
2 eggs
1 1/2 cup whole wheat flour
1/2 cup wheat germ
1 1/2 teaspoons cinnamon
2 teaspoons baking powder
1 teaspoon baking soda
1/2 teaspoon salt
*8 oz. package cream cheese softened (use as little or as much as you like to dot the tops)
*Alternatively: Mix together cream cheese with 1 egg, 1/2 teaspoon vanilla and 1/4 cup white sugar before adding to muffin tops.
instructions
Preheat oven to 350 degrees and grease muffin pan. I use butter but rubbing each cup with a paper towel and a bit of olive or corn oil would work too.
In a large bowl, mash peaches using a potato masher. Then add butter, applesauce, brown sugar and vanilla. Mix well and add eggs one at a time, mixing after each one. Place a sifter over the mixing bowl to add flour, wheat germ, cinnamon, baking powder, soda and salt. Sift then combine into peach mixture. Stir only until well incorporated. Fill muffin cups 3/4 full then dollop either plain cream cheese or cream cheese mixture generously on top. A heaping tablespoon is a good guide.
Bake for about 25 minutes or until the top of the muffins feels springy to the touch.