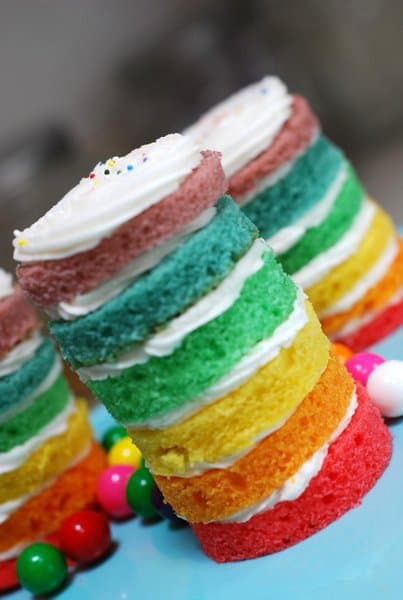 ELLE IS A "VERY GIRLIE GIRL", says her mom Amber, who blogs at Cakepops and Squats. By the looks of this amazing 5th birthday party, I'd say Elle is a very lucky girl, too! Here's how Amber pulled off a rainbow spa themed party for five. It's an admittedly sugar-filled affair but what we love about it is simple: everything is adorable. (Bonus: We've added a few low-sugar suggestions below, like these.)
How did you decide on the theme? Elle wanted a rainbow spa party so this is what we went with.
Age of birthday girl: 5
Number of party guests: 5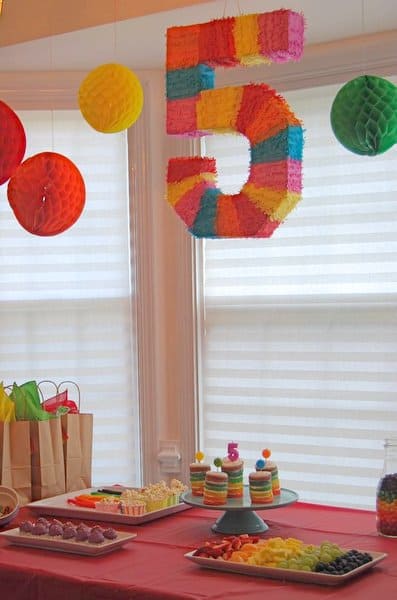 On the menu:
Rainbow fruit tray
Oreo truffle cupcake pops
White chocolate rainbow sprinkled popcorn
Individual mini cakes
Rainbow themed candies, which doubled as decor: Skittles &Twizzlers
Lemonade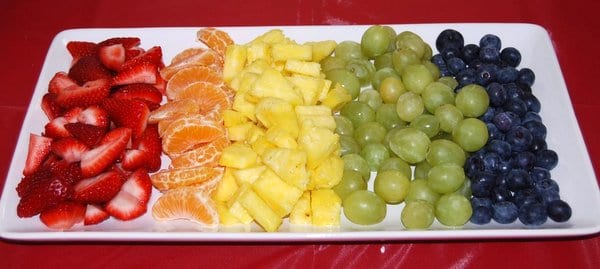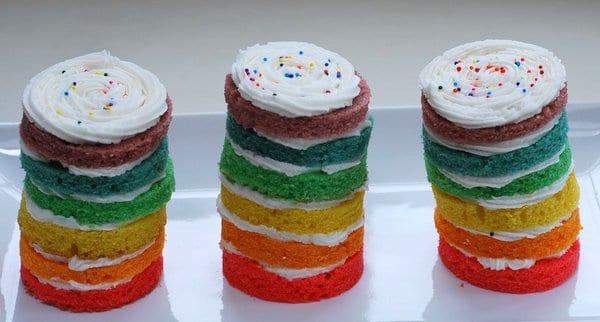 The cake: *Mini rainbow cakes in vanilla. Elle loves vanilla cake and that's good because it's hard to color chocolate cake!  There were only a few kids coming so we decided to do mini cakes so they could each have their own, and blow out a candle too.  I made the cakes out of a tin can.
(*Note from Foodlets: Looking for lower sugar options? Try healthier cupcakes from a cake mix, cupcakes with secret chickpeas, brownies-from-a-mix loaded with spinach and homemade spinach & berry brownie cups.)
Recipes and resources: Pinterest gave me lots of ideas the I got the cake idea from a blog called Ohhappyday.  I saw the balloons on the wall in a blog called Momtog.  The fruit plate is all over Pinterest but I also got inspired when my sister in law did it for her son.
Games: We had a pinata filled with girly clips, rings, bracelets and sparkles. We also had a lady come from Sassy Princess Spa, she painted the girls' nails and taught them how to make their own bath salts. My husband, Dutch, also made a coloring sheet with a rainbow that the girls could color.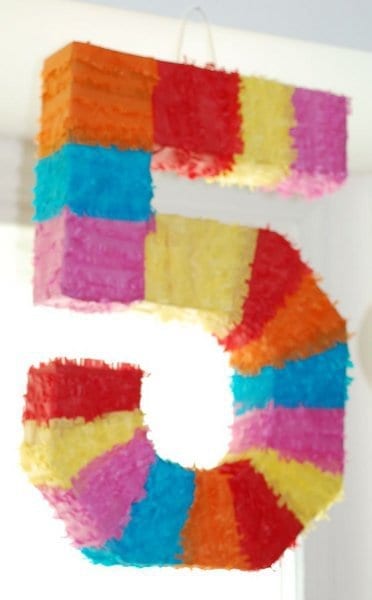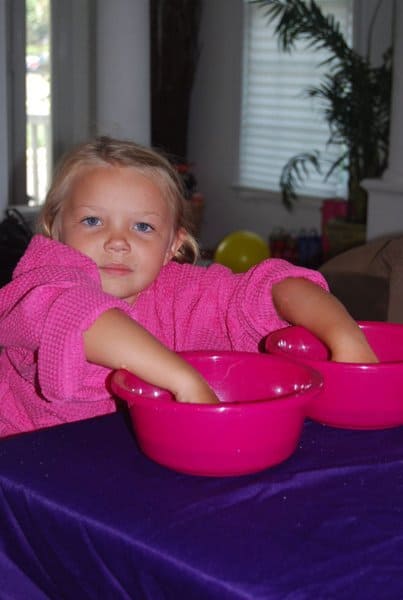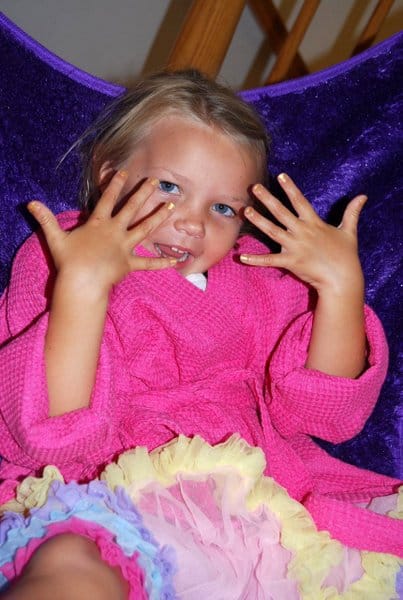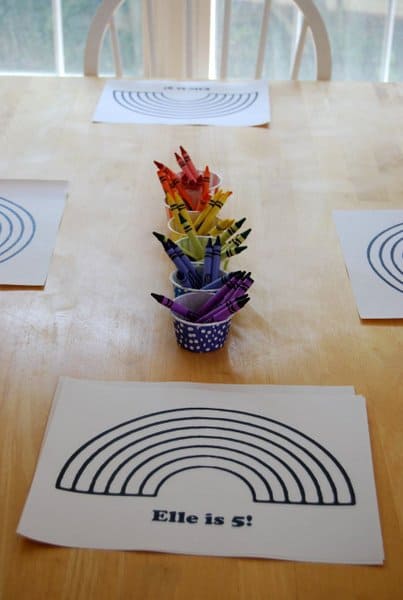 How much did the birthday girl help? She helped put the balloons on the wall and divided the Skittles.
What was the biggest hit on the menu? Probably the white chocolate Sprinkle popcorn.  So easy and so yummy! I adapted it from a recipe on She Wears Many Hats. I popped my own popcorn from an air popper and used vanilla almond bark instead of candy melts.
Any misses? My girls loved the cake until I put the frosting on it.  Some liked the frosting and some didn't.
How long did it take to prepare everything? I only had  couple days because we had just gotten home from a family trip to Washington.
What was the hardest part? The cake was probably the hardest because I only had one can to bake each color.  I needed to have six cans so all the colors would have been done at once. I think that is mainly because I was doing rainbow colors.  If there was only one color it would have been fine.
And the easiest? White chocolate popcorn with sprinkles.
Most expensive? The goodie bags and Pinata.  They each had a pair of flip flops, a color of the rainbow nail polish, lollipop, bandana and crayons.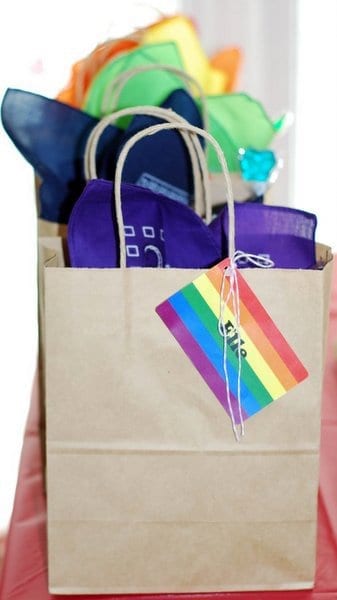 If you threw this party again what would you do differently? Well hopefully next time I would have more time.  I only had a couple of days because of our trip, then some of the guest showed up early on the day of the party! We were not all set up and some things did not get on the table like the rainbow hard-boiled eggs that we died in Kool-Aid.
What did Elle enjoy the most? I think she enjoyed getting her nails done and playing with her friends.