I KNOW WHAT YOU'RE THINKING. Why would anyone make crackers? They're not exactly hard to find at the store. But the truth is, from fruit roll-ups to DIY Nutrigrain bars, a homemade version of any processed favorite (especially these) is always, always going to be healthier. And often cheaper. The one thing these are not however, is easier. I'm not sure that we'll make these every week but they're so cute and tasty that there's definitely a place for them in our rotation.
Now these crackers aren't for the faint of heart. Or the rushed. (And you have plenty of time, right?) There's a lot of rolling, even more cookie cutting but the result is lovely–and so much healthier than packaged crackers. I used our vegetable cutters, the ones that convinced our kids to try spinach salad last winter, but you should use whatever shapes your little guys like. Also note, these aren't cookies. The crackers get SMALLER as they bake. In the end, they'll keep in an air-tight container for a couple of weeks (I love the Italian glass jars with resealable lids) but I doubt your little ones will take that long to eat them all up.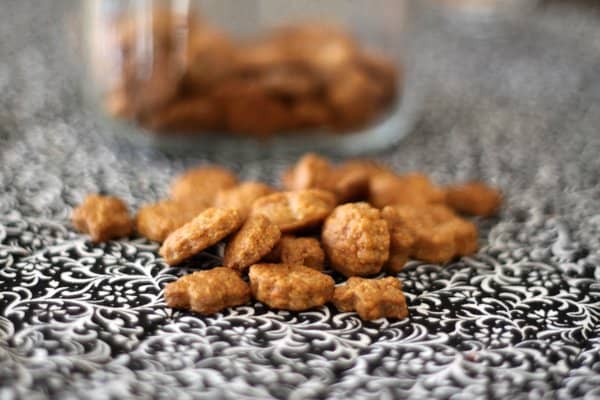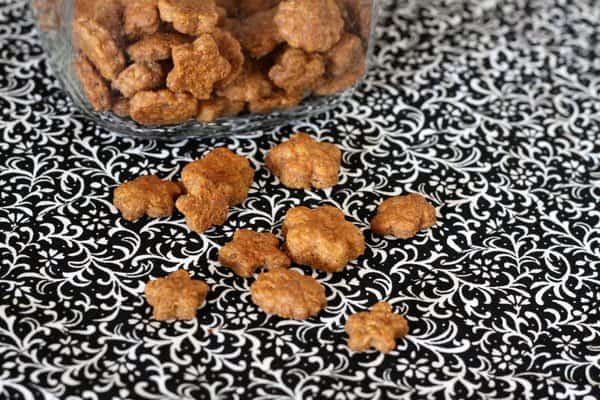 HOMEMADE CHEDDAR CHEESE CRACKERS
adapted from "Weelicious Lunches"
These could work in so many variations: different combinations of cheeses, adding chia seeds, dried basil, even spinach puree (green crackers!) or sun-dried tomatoes. We're going to try them all. For now, the basic recipe.
ingredients
2 cups grated cheddar cheese (or Monterey Jack, Swiss, even a combination would be great)
1 cup whole wheat flour
1/4 cup wheat germ
1 teaspoon salt
6 tablespoons butter, cold and cubed
3 tablespoons ice water
instructions
Throw everything in the food processor and pulse until you've got little pea-like balls. If it's grainier than that, open the lid and see if the dough holds together when you press on it. Once you get to that step, fold the dough into a ball and put in the fridge for 20 minutes.
Once it's cooled again, roll out the dough on a non-stick rolling mat or just flour a regular board. Roll until the dough is about 1/4 thick.
Now turn on the oven, preheating to 400 degrees F.
Roll out your dough and use small cookie cutters to make the shapes your kids like. (Our four-year-old easily helped with this, just make sure yours doesn't start by punching a hole right in the center of your carefully rolled dough.)
Bake for 12 to 15 minutes depending on the size of your crackers. You want to make sure they're crispy out of the oven, otherwise they'll get soggy if stored overnight.