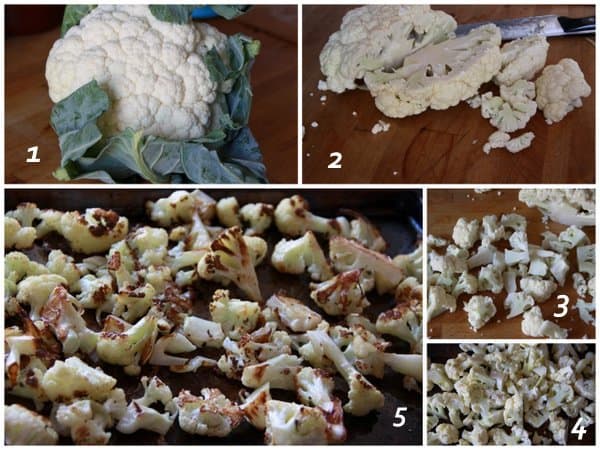 YOU'VE HEARD ME SAY IT OVER AND OVER. And it's not just to be annoying (I gave that up in high school. Mostly.) If I want my kids to eat more vegetables, I always roast them. Cauliflower is actually the most delicious. It's our kids' favorite. Really. And here's another bonus. It's easy.Turn on the oven. You need it hot: 425 degrees F.
Start with a big head of cauliflower and cut it into four pieces. Slice the core out.
Cut it one way.
Dice up the rest, making florets where you can but don't ditch the stem part. (That's delicious when roasted too!)
Slather with extra virgin olive oil. Sprinkle with salt. Maybe a pinch of ground pepper.
Into the oven for 25 minutes, flipping once halfway through. If you get the edges crispy and the insides still soft, you won't have even one bite left.