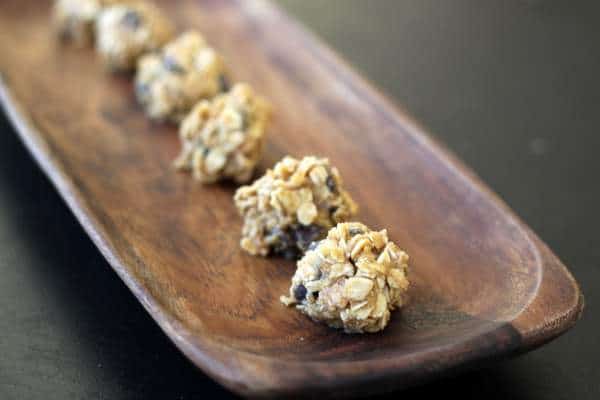 I KNOW WHAT YOU'RE THINKING–Why would my kids need more energy!?--and I hear you. About the 50th time I've scooped George off the kitchen counter each day, or looked down only to find something like this happening, I have the same thought.
And also this one. Who can make such a mess with toothpicks?
But the point is, these oatmeal chocolate chip cookies are such a simple treat to make you don't even have to fire up the oven. And they're loaded with the good stuff: whole oats, peanut butter, honey, ground flaxseed and just a pinch of chocolate for good measure.
No-Bake Oatmeal Chocolate Chip Energy Cookies
makes about 24 small drop-cookies or rolled balls
ingredients
2 cups whole oats
1/2 cup peanut butter (I use the kind that's only peanuts and salt, no oils or sugar added)
1/2 cup ground flaxseed
1/4 cup chocolate chips
1/4 cup honey, then add more as needed, up to 1/2 cup
instructions
Combine everything in a bowl then arrange on a baking sheet with a non-stick silicone liner to set, about 15 minutes (maximum). Since my peanut butter is a bit runny, my cookies were very soft so I did a drop cookie shape. If your peanut butter is more firm, you could try rolling into balls. Or not. They're delicious either way.