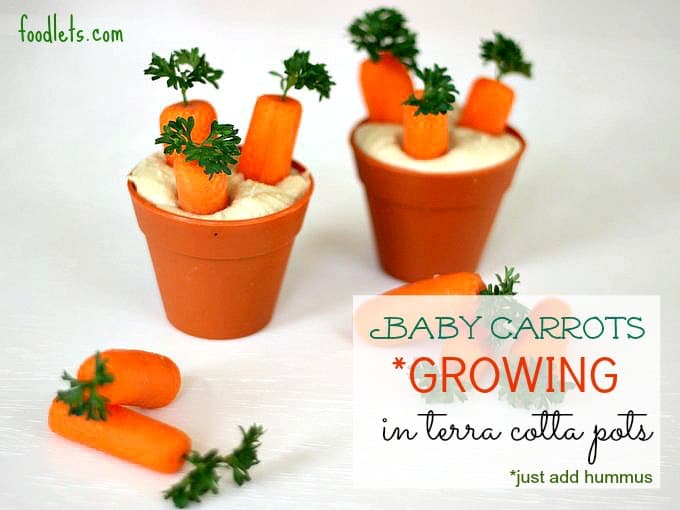 WE'RE ON A ROLL AROUND HERE, and the theme is Easy Easter Ideas from the Internet. These carrots are one more super simple way to dazzle your own knee-high critics this spring. Here's just how you do it.
1. Gather your materials:
Baby carrots, preferably the thick kind (some are whittled extra thin)
Curly parsley
Toothpick
Terra cotta pots (mine are actually a silicone cupcake baking set like this one)
Hummus or any dip you/the munchkins like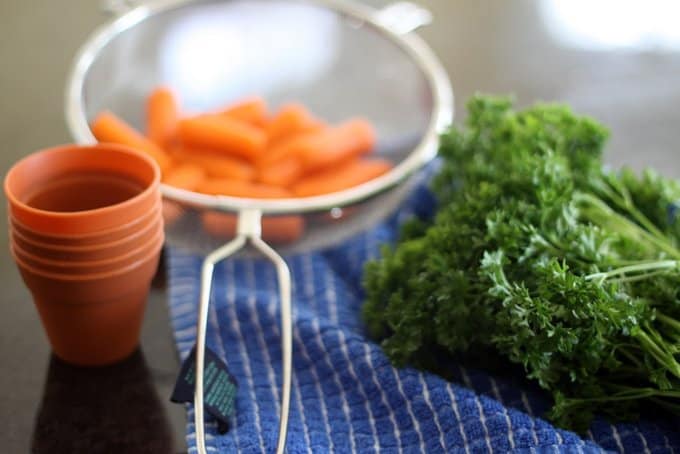 2. Snip parsley stems into smaller pieces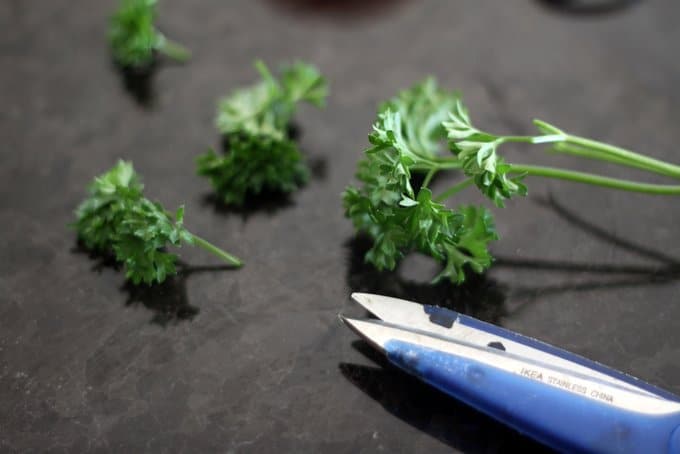 3. Pierce carrot tops with toothpick to make a hole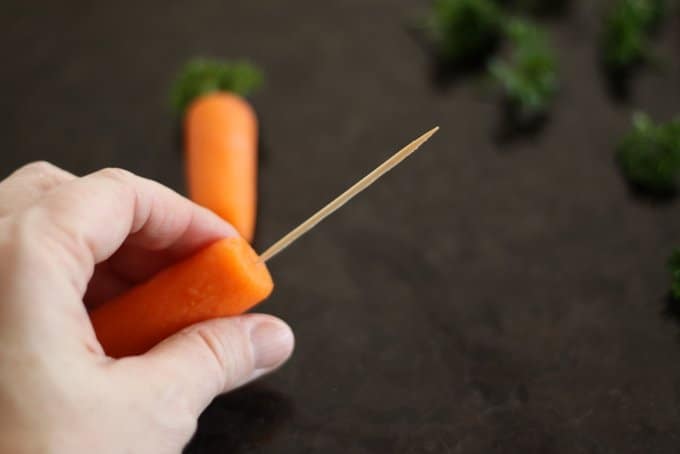 4. Insert parsley.
5. Fill cups with hummus. But not too full. The carrots will take up more space in the pots than you think and you don't want a hummus overflow.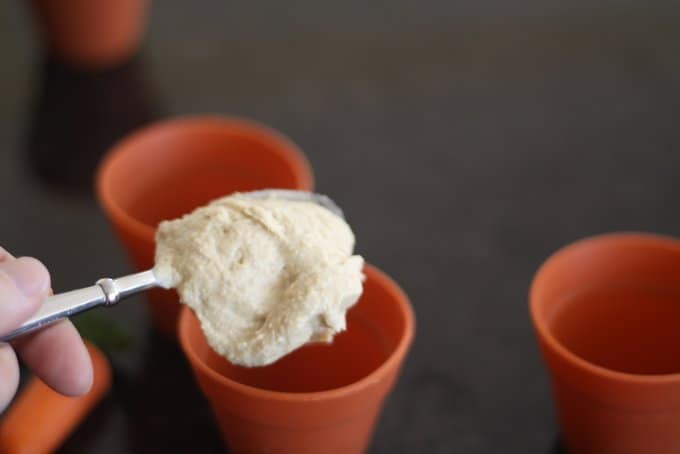 6. Pop those carrots right in.