COMBINING CUTE IDEAS WITH FRESH VEGETABLES is just about the best. These carrots are one more super simple way to get kids eating more veggies.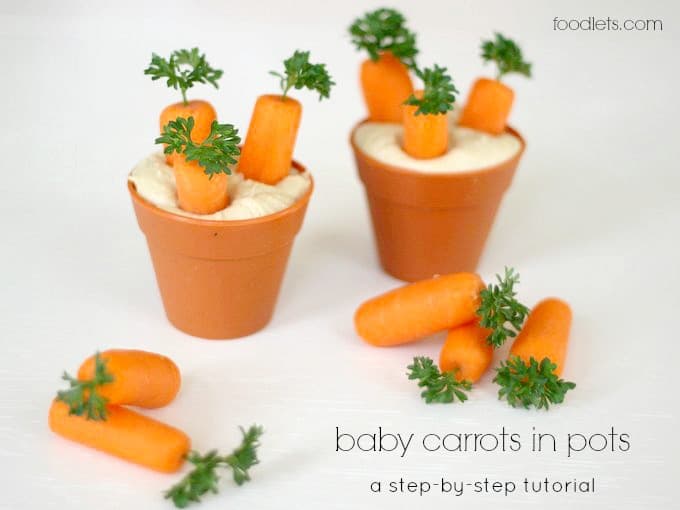 Here's just how you do it.
1. Gather your materials.
Baby carrots, preferably the thick kind (some are whittled extra thin)
Curly parsley
Toothpick
Terra cotta pots (mine are actually a silicone cupcake baking set like this one)
Hummus or any dip you/the munchkins like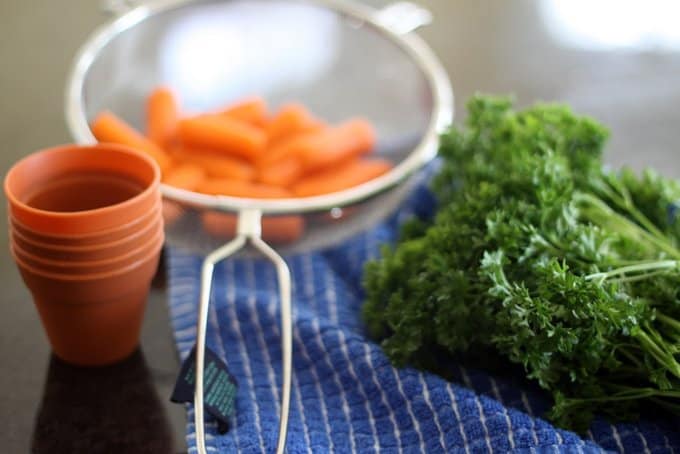 2. Snip parsley stems into smaller pieces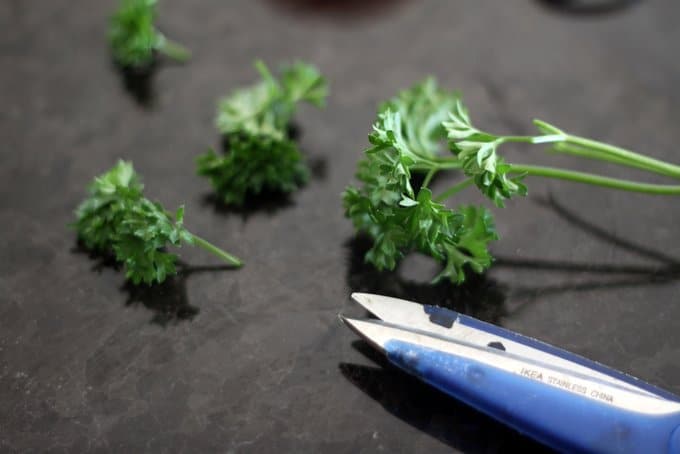 3. Pierce carrot tops with toothpick to make a hole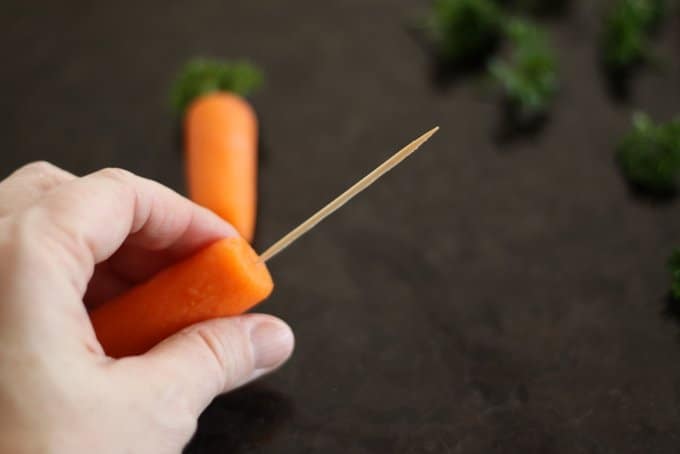 4. Insert parsley.
5. Fill cups with hummus. But not too full. The carrots will take up more space in the pots than you think and you don't want a hummus overflow.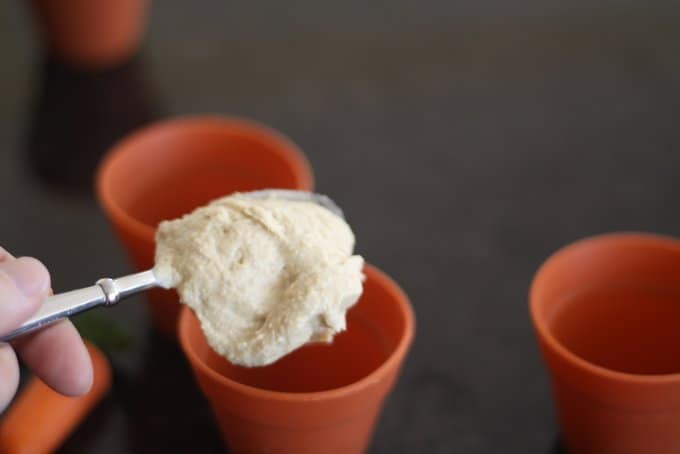 6. Pop those carrots right in.