No bread here, just crunchy slices of cucumber. The cucumber IS the bread.
Why?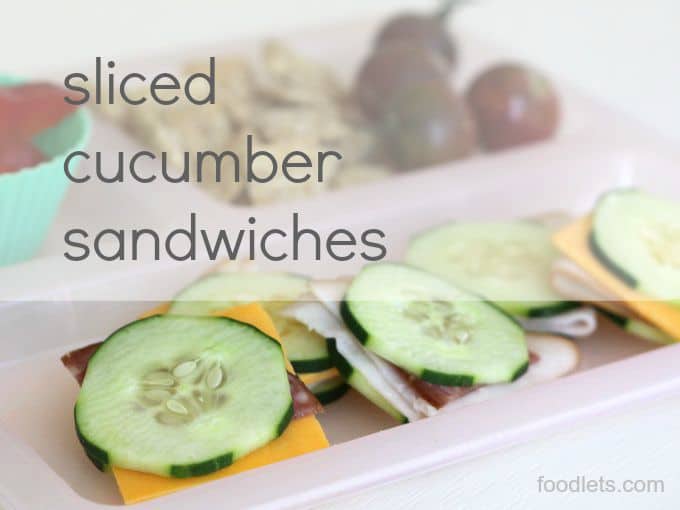 Because we have 457 million cucumbers growing in our garden right now. Plucking 4, 8, 12 cucumbers out of the yard every day means my fridge is overflowing with the darn things. (Are they mating in there? Raising happy little families right in the crisper? Trying to get their baby cucumbers into good schools and wondering if they should relocate to the top shelf for a better district?) But seriously, they're so fresh and juicy, I feel like I HAVE to do something awesome with them.
So I've made 4 kinds of pickles and 2 cucumber salads. Guess how many of these our 4 kids enjoyed? Zero.
Sorry about the cucumber math but really, something has to be done.
If you come to our house, you'll leave with cucumbers. I've sent bags of the things with my husband to take to work. Still, more cucumbers show up. They're like Carrie Underwood songs on the radio. Just when you've had enough, here comes another one.
But, BUT, we were inspired by a comment on our Facebook page, which I hope you are following (and totally understand if you are not). Another mom said her kids gobbled her cucumber sandwiches up.
That's when I broke out the mandolin. I served sliced cucumber sandwiches at our counter, asking the kids what combinations they'd like to try: cheese, turkey, salami, etc.
And when school starts soon I'll pack them in lunch boxes too. If you do pack them ahead of time though, don't assemble the "sandwiches" because they'll get soggy. Leave them in piles of ingredients and let your kid(s) put them together at lunch time, Lunchables style. (And get our top tips for packing awesome school lunches every day of the week right here!)
Oh, and guess how many of these sandwiches my 4 kids ate? Just about 457 million.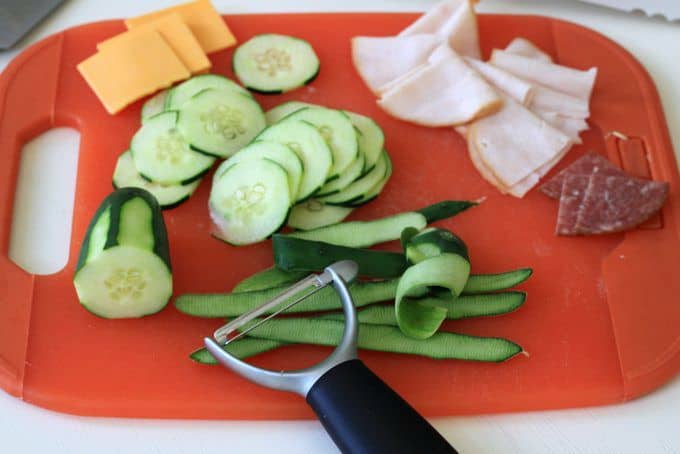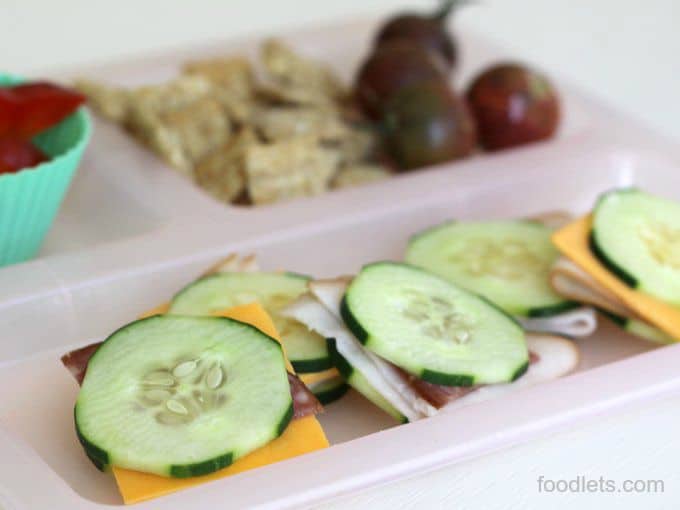 If you liked this idea, like Foodlets on Facebook and you'll never miss a new recipe or idea!