It's lunch box season again! I pack lunches for 3 of our 4 small kids. Every day. One is (going to be) a first grader this year; the other two are preschoolers. (And the baby eats with me.)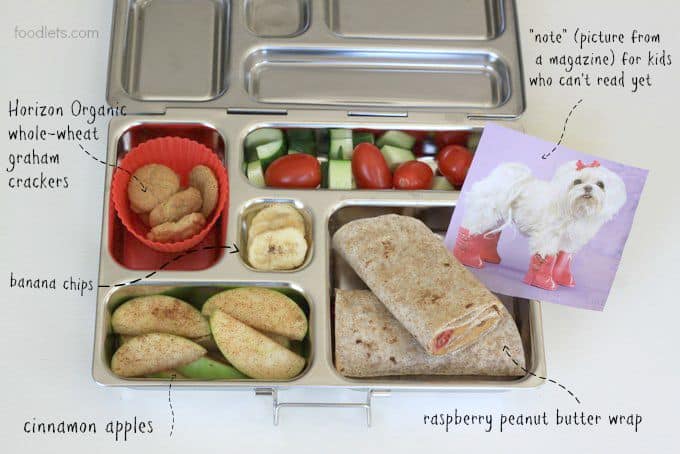 Last year I shared my strategy for packing school lunches without going crazy, including all the foods my kids always eat, time-saving tips and a grocery list.
These are the NEW tricks I've learned about packing healthy, hearty lunches for little guys. School lunches that get eaten, with big smiles.
1. Peanut Butter Wraps: These are such a great alternative to regular PB&Js. Slathering a whole-wheat tortilla with peanut butter and sprinkling with fresh fruit takes no more time but the results are definitely more special. Use fresh strawberries, raspberries or bananas.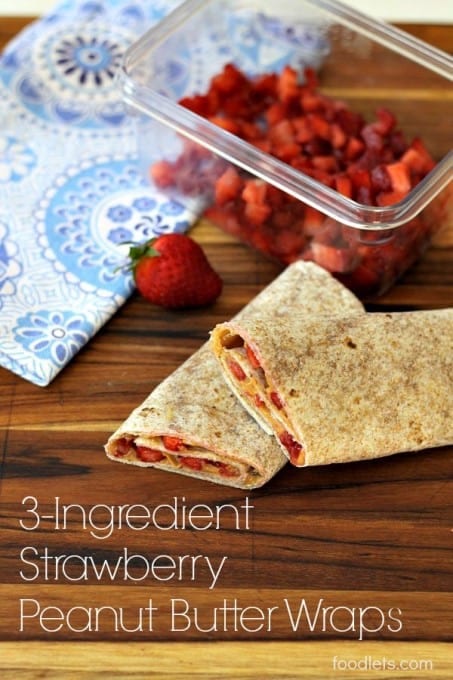 2. Cinnamon Apples. If your kids like cinnamon, this is the most proactive way to keep apples from turning brown! Sprinkle them with a little cinnamon in a bowl and shake it around until each slice is coated. Not cinnamon sugar, just cinnamon. Bonus, chop up a few apples at once; they'll last in the fridge for several days.
3. Whole-Wheat Crackers + Baking Cups. These are organic crackers the kids like but any brand would do. They're crunchy without being too sweet and work perfectly to fill out a lunch like this one. And just for a little extra color (and protection) I usually send crackers in silicone baking cups. I can't make every single thing for every single lunch, so having a few items on hand that I can feel good about including make all the difference.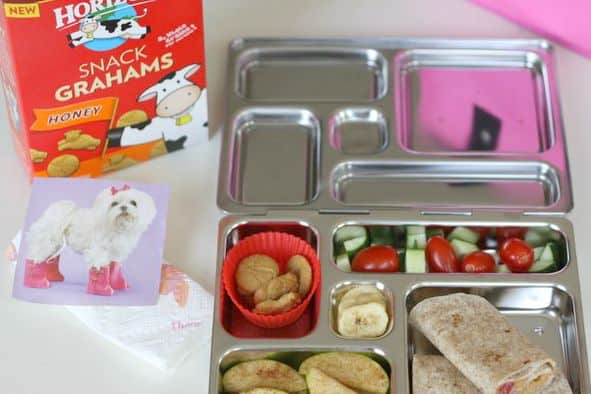 4. One Tiny Treat. I always grab a box of banana chips from the deli at our grocery store. Yes, they've got added sugar, but it only takes a couple of them to make a sweet treat. Plus, the kids consider banana chips "dessert". (Other tiny treats the kids like: smoked almonds, prunes, dried apricots, and of course, a couple of chocolate chips.)
5. "Notes". My first grader is a reading machine, but she'll laugh at a cute little picture like this one clipped right from the last issue of Parents magazine. And the preschoolers? They'll love them. Here's what I managed to cut out while supervising the kids riding bikes this morning.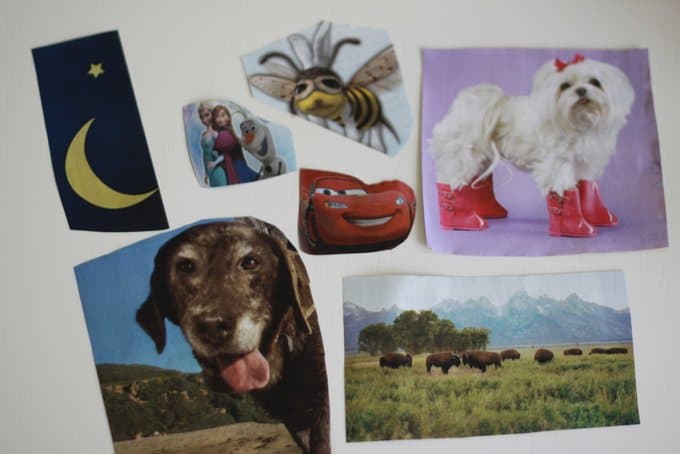 My best lunch box tip: Focus on making 2 things a little special, fresh or from scratch. Then have plenty of nutritious store-bought ingredients on hand to fill up the rest.
If you liked this post, be sure to follow Foodlets on Facebook! You'll never miss a new kid-friendly recipe or idea for raising real food kids.