Slam dunk! All four kids (and one husband) LOVED this 20-minute pork tenderloin with balsamic vinegar and olives.
That's right, every single one of our four the kids gave it a Thumbs Up and one review:
"The olives are the best part." – Phoebe (6)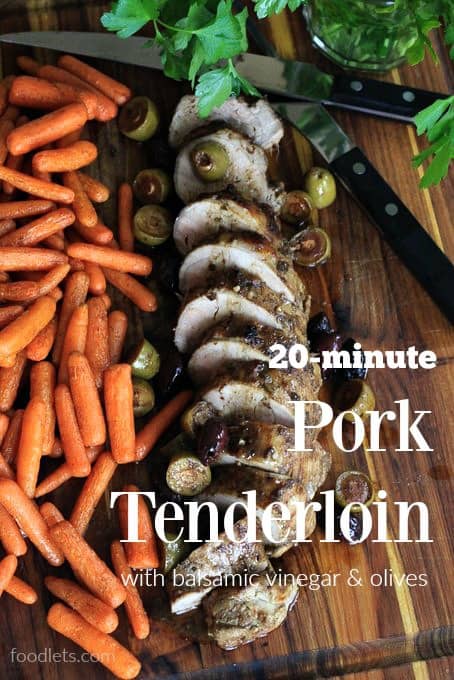 Three of our kids were born in Italy, where we ate big green and purple olives all the time. We even picked olives ourselves each fall. So, these are olive lovers. But even if yours aren't quite sold, remind your kids about how they love pickles and they might just become believers.
(And when they do, try another one of our favorite meals starring olives: Chicken Mirabella.)
Want to prep in advance?
Simple. Mix together the marinade and throw your pork in the pan. Let all the juices meet and marry for 10 minutes or so. Stop there if you want to cook your pork tenderloin later in the day (or even the next day). Just put a lid on it and let the pork wait in the fridge.
When you're ready, let it sit on the counter as the oven heats up — allowing it to come closer to room temperature — then roast in a hot oven (and I do mean hot: 425 degrees F).
The whole thing cooks in just 20 minutes. Your pork will be tender and flavorful with tons of sauce to ladle on top.
We served ours with cinnamon sprinkled baby carrots and crusty bread, all the better for soaking up the extra juices.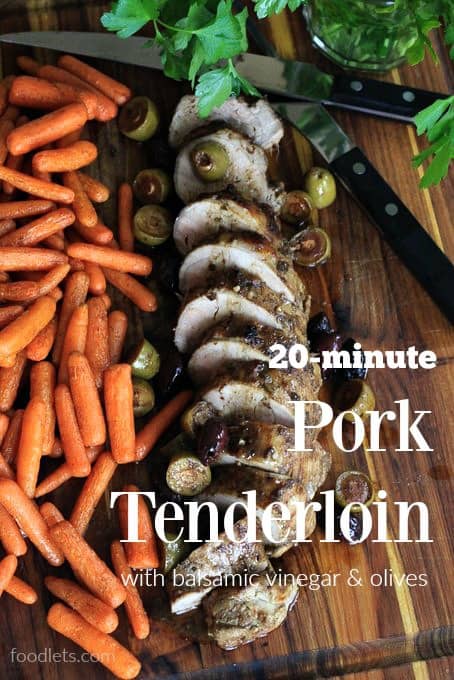 Print
20-Minute Pork Tenderloin with Balsamic Vinegar and So Many Olives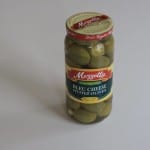 Author:
Cook Time:

20 mins

Total Time:

20 mins
Ingredients
1/4 cup extra virgin olive oil
1/4 cup balsamic vinegar
1 tablespoon Dijon mustard
2 garlic cloves minced
2-3 handfuls olives, pitted and halved
1 tablespoon fresh basil, chopped
2 pound pork tenderloin
Instructions
Mix the marinade together, right in a medium/large saute pan.
Add the tenderloin and roll it around in the juices.
You can stop at this point and leave the whole thing for the day or overnight. Otherwise let the juices marinate for 10 minutes or so, while the oven warms and the pork comes closer to room temperature, which is better for cooking anyway.
Cook at 425 for 20 minutes. Then let rest, covered for about 5 minutes before slicing.