I did it again. With the Swiss chard in the garden.
It always starts so small, this Swiss chard project. Just a handful of tiny seeds, some dirt that I bought  dirt from a farmer down the road who swears it's organic and more than a little hope. (Honestly, buying dirt? That's when you know your farming dream has gotten a little precious. That, and when the majority of your time "farming" is really just "pinning".)
But it worked.
That Swiss chard magically transformed itself into tall and leafy greens. Every morning when I come out to water the garden, I'm struck all over again at the sheer size of these greens. Their stature. Towering above the formerly empty garden bed like that dreamy Russian boxer in Rocky IV, without the accent but instead blazes of bright yellow and red surging through every leaf.
All this earthy majesty leaves me with only one important question: Who's going to eat all this Swiss chard?
Last year we loved our Swiss chard sauteed with garlic and a squeeze of fresh lemon. Or in popsicles. Really! But this year I'm branching out, cooking it 3 new ways…and letting the rascals sort it out.
I've been experimenting with kid-friendly Swiss chard recipes for the last month and this one's the winner…so far.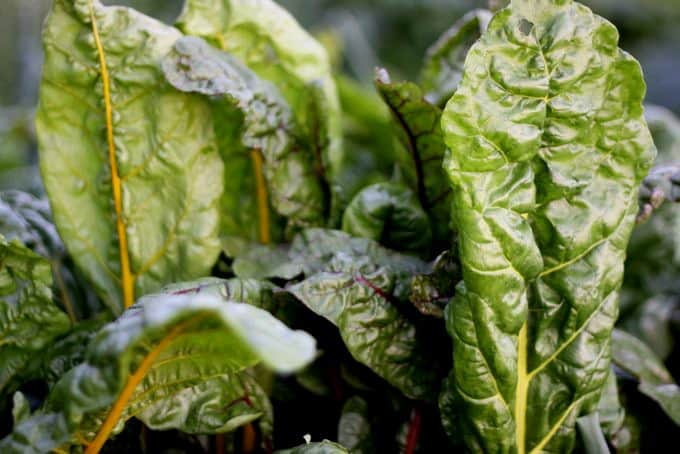 The Criteria for Kid-Friendly Recipes
As with all of the recipes here on Foodlets, the idea is simple. Every one of them must be:
Made with mostly fresh ingredients
Encouraging variety and nutrition
Simple enough to make for families with small kids
AND this is the part where you come in. Leave your comments so I know if this one fits the most important category of all:
BELOVED BY (ALMOST) ALL KIDS
Want to give it a try? Here's to an easy dish you can feel really good about serving your family, chicken & white bean chili with Swiss chard: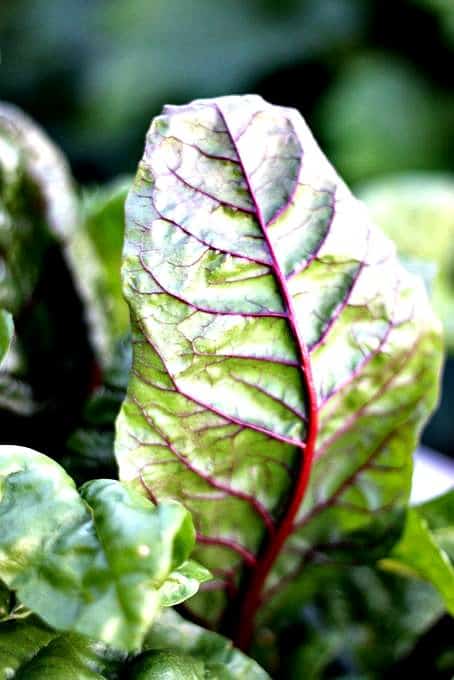 Chicken & White Bean Chili with Swiss Chard: My 4 Kids' Favorite Way to Eat Swiss Chard
Ingredients
2 tablespoons olive oil plus extra for drizzling on top
1 large onion, chopped
6 garlic cloves, minced
1 teaspoon salt
1 tablespoon ground cumin
1 tablespoon dried oregano
2 teaspoons chili powder
2 (15-ounce cans) cannellini or other white beans, rinsed and drained
1 bunch (about 1 pound) Swiss chard, stems removed, leaves chopped into 1-inch pieces
4 cups low-sodium chicken stock
2 cups cooked chicken in bite-size pieces (rotisserie works perfectly)
1½ cups frozen corn, thawed (or canned)
½ cup shaved Parmesan cheese for toppings
Instructions
In a large stock pot or Dutch oven, slowly sautee the onions in butter or oil over low heat until soft, about 8 minutes. Add the garlic and cook for 1 minute.
Add remaining ingredients EXCEPT the corn and parmesan cheese and bring to a low boil. Reduce heat and simmer gently for about 15 minutes until the flavors melt together and the liquid reduces just a bit.
Ladle out generous portions topped with fresh Parmesan cheese shavings and a drizzle of olive oil. (And don't leave the oil out! The rascals didn't like this dish until I added that drizzle. #WordToTheWise)
If you're like me and have more Swiss chard than you know what to do with/your kids would prefer, try our other tried-and-true, kid-tested recipes using fresh greens:
And if you liked this one, come back for more!
Or sign up for our newsletter at the top of this page, where you'll get weekly ideas about what really works for real kids from a mom of four.