This simple green smoothie is the most delicious smoothie I've ever had. Really. It's so surprisingly sweet and satisfying that I make one for breakfast almost every day.
And this easy smoothie is so full of good-for-you ingredients that you feel like you're already a winner a life by 7:30am.
You: 1, Bagels: 0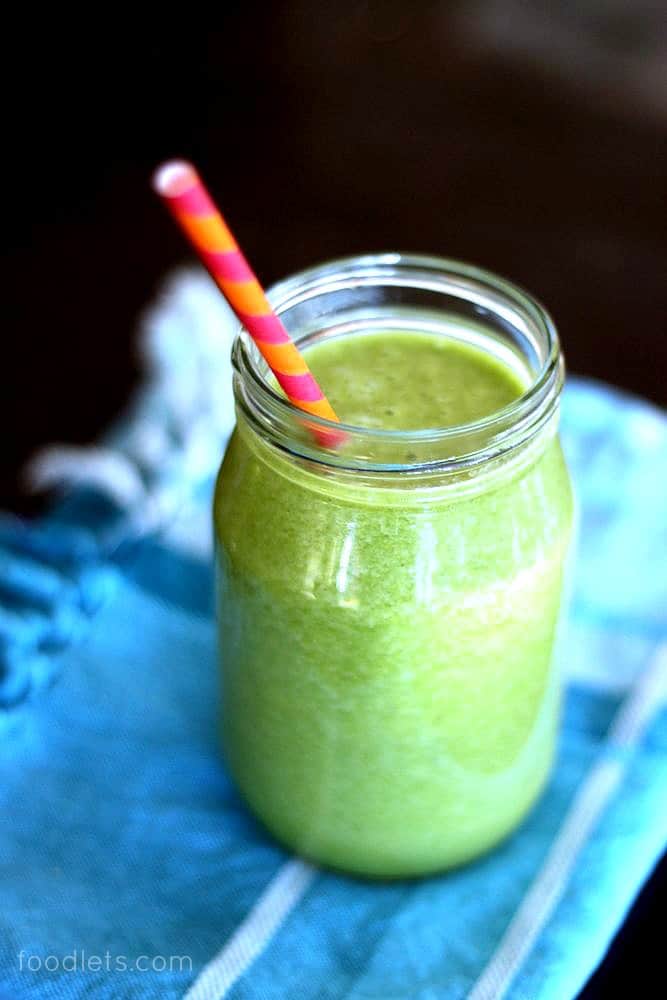 I usually share with the kids, who guzzle down a few gulps along with breakfast.
Tip: I have one child who's resistant to spinach in her smoothies. Bless. For her, and the "ewwws" she inspires in her siblings around the breakfast bar, I've started serving the whole gang's smoothies in colored cups. No see-through materials for them! And guess what: problem solved. What they can't see (as well) won't seem yucky.
What you need for my favorite green smoothie
All you need are 3 ingredients, with very specific measurements:
2 handfuls of fresh baby spinach
1 banana
1 handful of frozen pineapple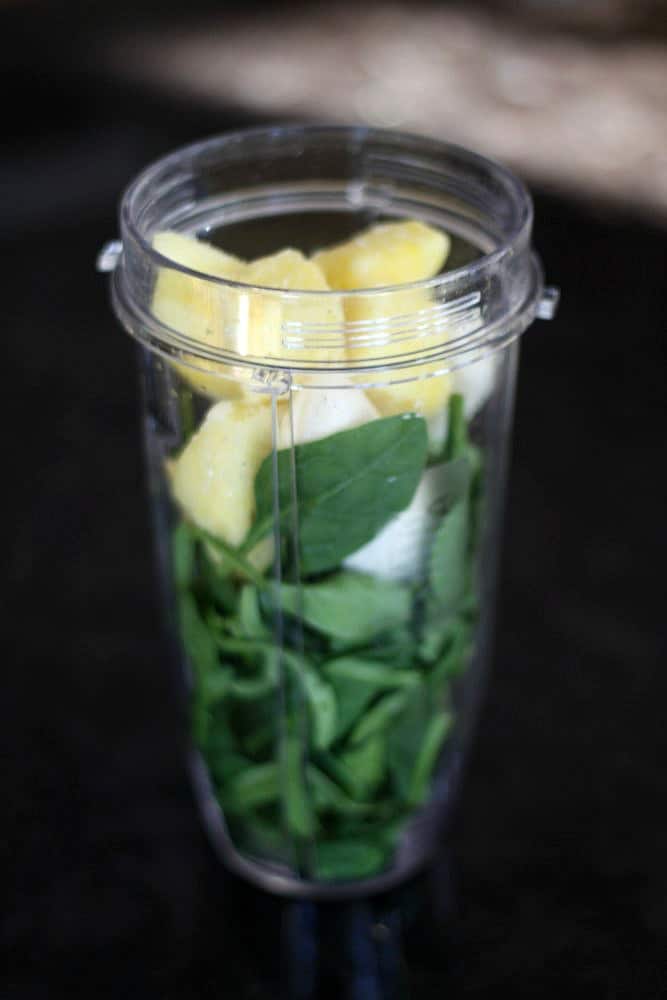 Add about 1 cup of water–or if you're feeling fancy coconut water–and blend.
End.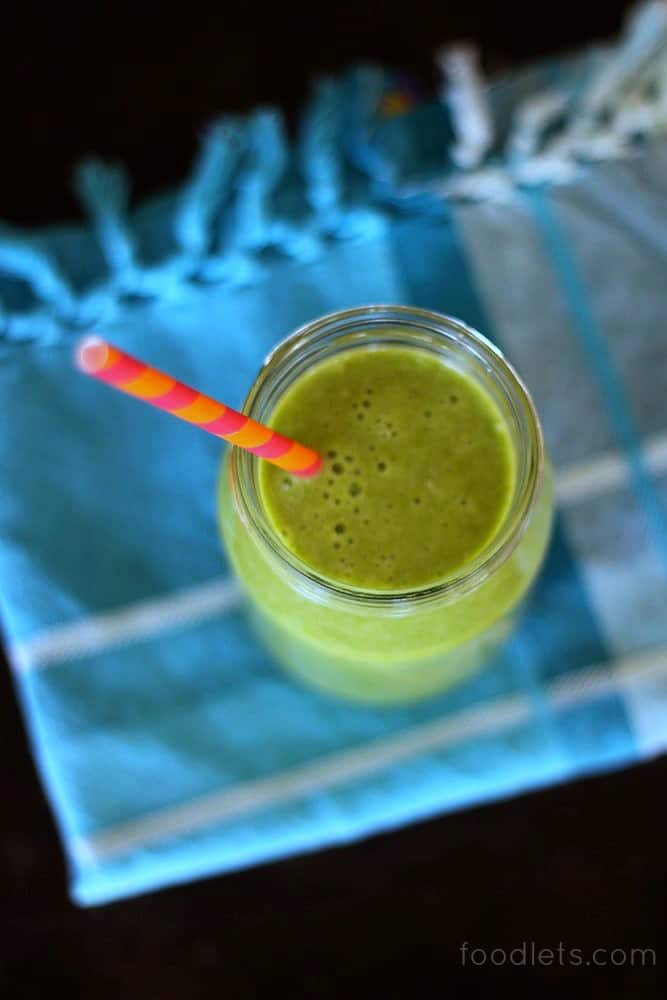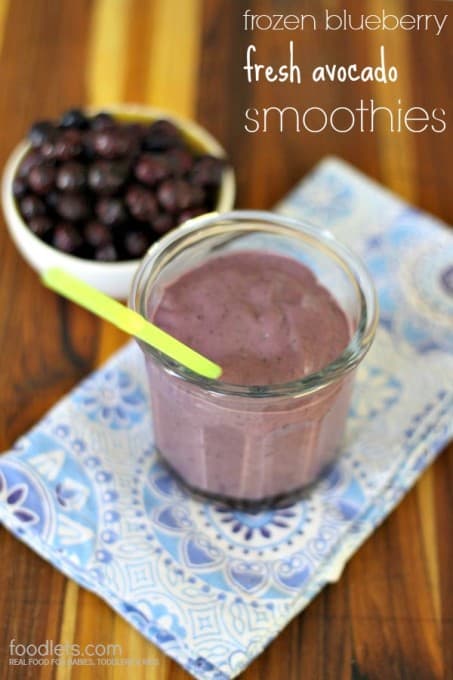 Sign up for the free Foodlets newsletter (on the side of this page) to get weekly ideas and recipes full of fresh food kids love. And like Foodlets on Facebook where we post ideas from excellent sources everywhere!