Frozen blueberries are an ingredient I make sure to never run out of.
Honestly, there is usually a pile of bags taking up most of the space in my freezer. This is because in my weekly grocery shopping blitz, the one where I spend 20 minutes trying to throw everything I need into the cart before one of the kids starts losing it, I forget whether I have any at home. And frozen blueberries are so good, and so useful in so many things that my blurry mind just can't risk leaving the store without tossing another bag into the mini cart my two-year-old is sprinting through the store with.
But it all works out in the end. And these smoothies are part of the reason.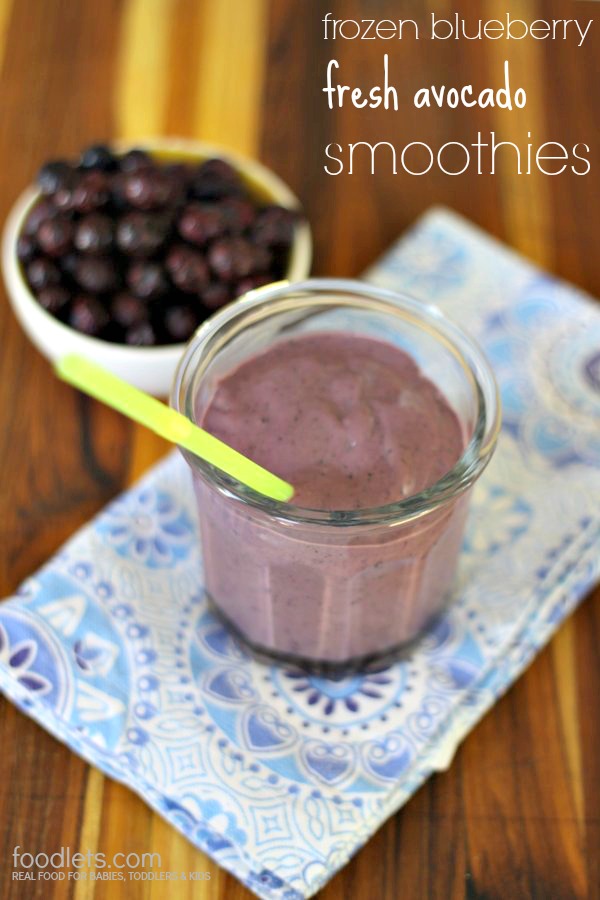 But avocados? Another story. My kids are reluctant avocado eaters. They're recently taken to avocado toast, sprinkled liberally with both fresh lemon juice and salt, but otherwise, it's too, well, squishy for them.
Enter the 3-step can't-fail smoothie system.
Put all the healthy things you want your kids to eat into the blender.
Blend.
Watch your kids eat all the healthy things.
Bonus, this blend also makes a dynamite homemade popsicle. (And it's great as baby food too.)
Print
blueberry smoothies with a superfood surprise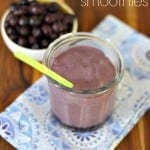 If you're using fresh blueberries, add a cup of ice to this smoothie mixture to make it cold.
Ingredients
1 cup blueberries, frozen is best for smoothies but fresh works too
1 avocado
1/2 cup milk, any kind (almond, dairy, etc.)
1 banana