Looking for simple, kid-friendly spinach recipes? Spinach is one of the most nutritious foods you can eat, which makes it a habit I want our kids to grow up with.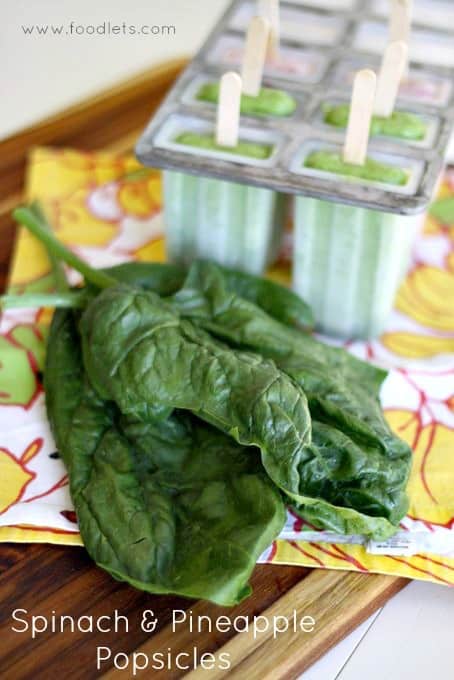 Our garden must have got the memo because it's gone crazy with spinach this year.
So far I've made Sauteed Spinach with Garlic, Green Eggs & Ham and Super Spinach Cupcakes. Tonight I'll do one of our pasta dishes spiked with spinach: either Very Green Macaroni & Cheese or Lemon Chicken Pasta with Spinach. It's George's birthday on Thursday and he asked for Chicken Tikka Masala (He's turning 3 and I think he just likes saying it. Fine with me.) so we'll do it with Spinach Rice.
Baby Violet's been eating Simple Spinach Soup at least once a day.
But we still had more.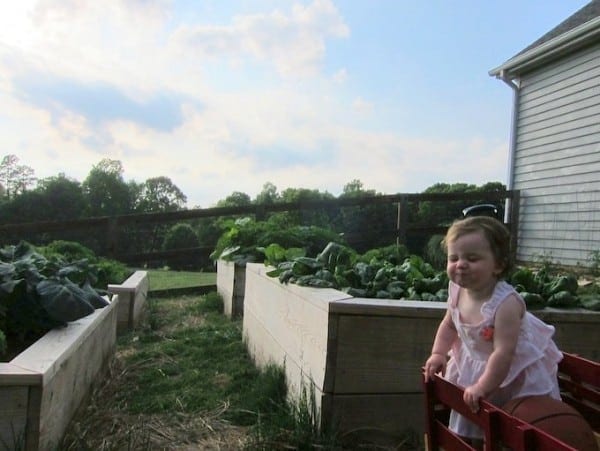 So I got out the blender.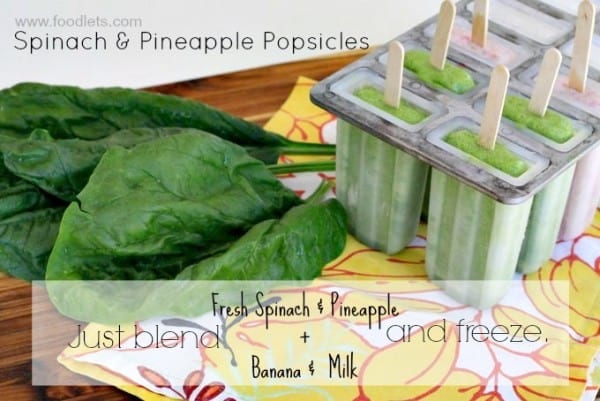 To our standard smoothie mix — frozen fruit + milk + banana — I also added fresh spinach. I didn't even blanch it. Just raw. Right into the blender. I used fresh pineapple because I had it; you could use frozen. Then poured the whole green concoction into our popsicle molds to freeze.
The kids LOVED these healthy popsicles. Spinach doesn't have a lot of flavor, so it's ideal for adding to already sweet treats like fruit-filled popsicles.
But it's not a secret. The kids know it's in there; they helped pick it. We're just making spinach part of our lives. A tasty one.
Print
Spinach & Pineapple Popsicles, Really!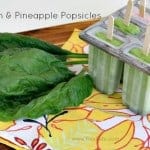 None of these measurements needs to be exact. It's more about a blend, and making enough to fill the popsicle molds you have. Our own collection of molds varies wildly so start with a medium sized batch here and multiply as needed.
Author:
Yield:

6 medium/large popsicles
Ingredients
1 cup fresh spinach
1 very ripe banana
1/2 cup milk (any kind: almond, soy, dairy)
1 cup pineapple chunks
Instructions
Blend.
Pour into popsicle molds.
Freeze.