Want an easy way to get your kids interested in eating more fruit and vegetables? Experts say kids need about 5 servings of fruit and vegetables every day, but it can be hard to do.
That's why I was so excited to see this rainbow smoothie idea on Super Healthy Kids a couple of years ago. (They made it a game and it's amazing, with lots of fun facts about the nutritious qualities of each color but I was doing this for kindergarteners so I remade a simpler version.) Either way, the idea itself is such a good one: combine fruit and vegetables in different colors, blend it all up and surprise!
Besides being a fun experiment, there are tons of health benefits of eating the rainbow.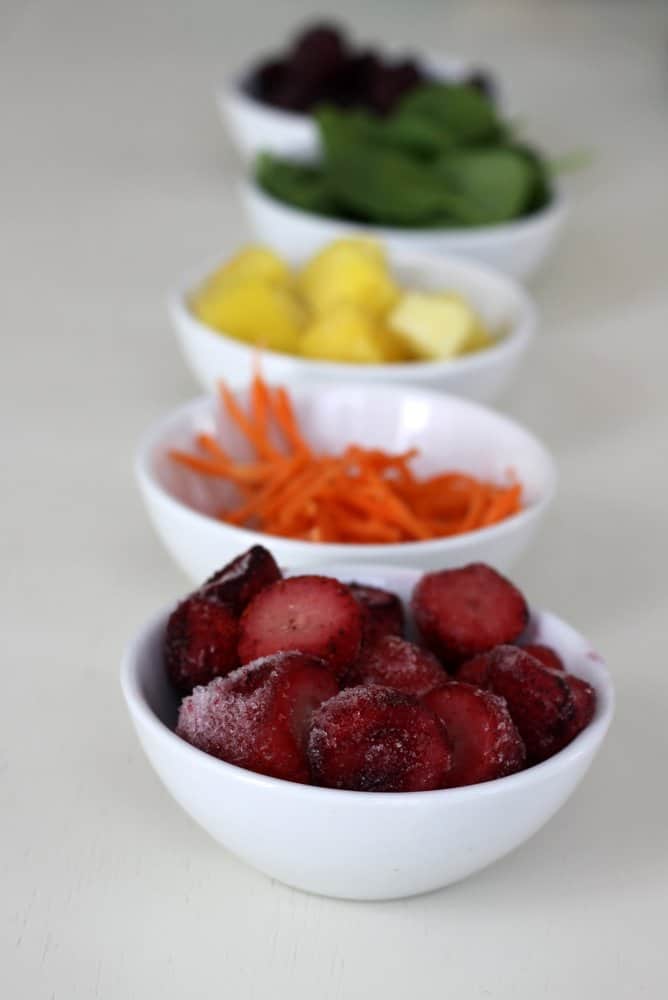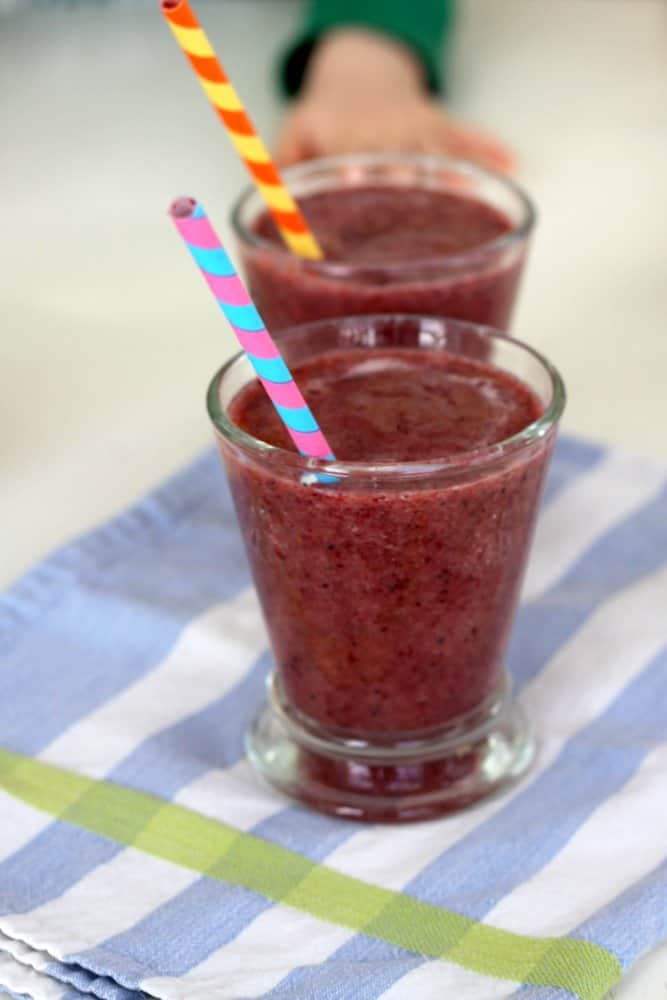 The first time I made these was for my kindergartener's class.
Kids were cringing.
"I don't like spinach!"
"Are those carrots? I never eat carrots."
But these smoothies made believers out of those guys.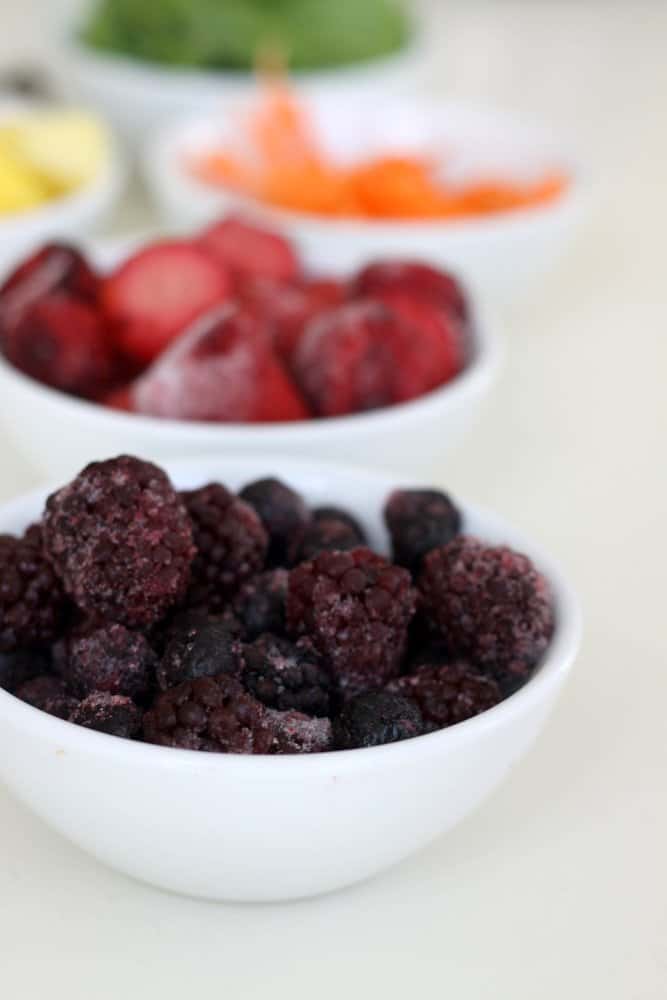 But one by one, each kid drew a card out to determine which color/fruit/veggie went in. We practiced again at home during today's snow day.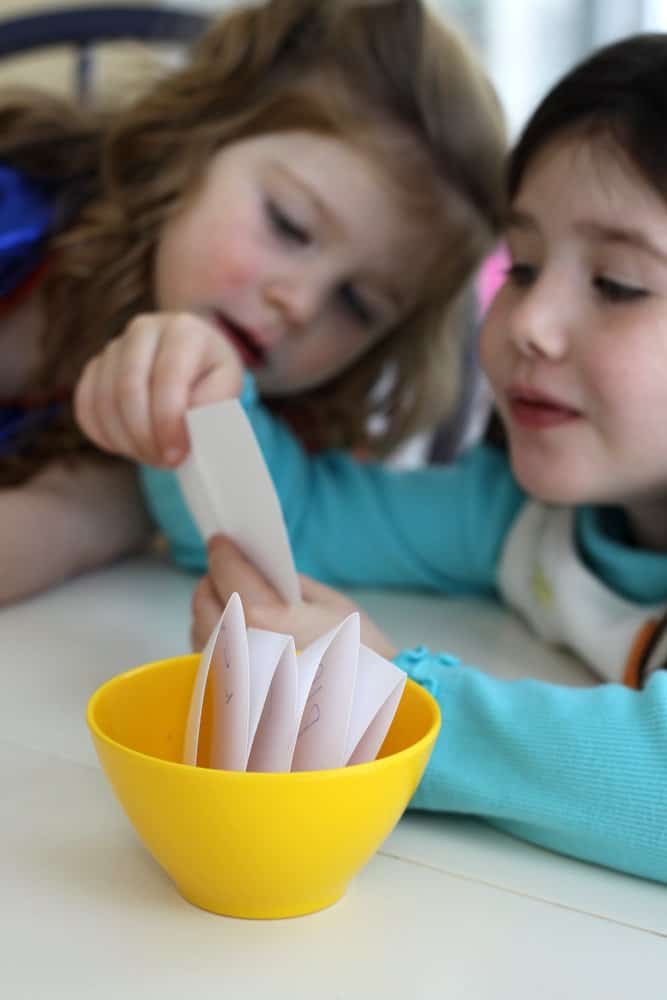 And one by one, each ingredient went in.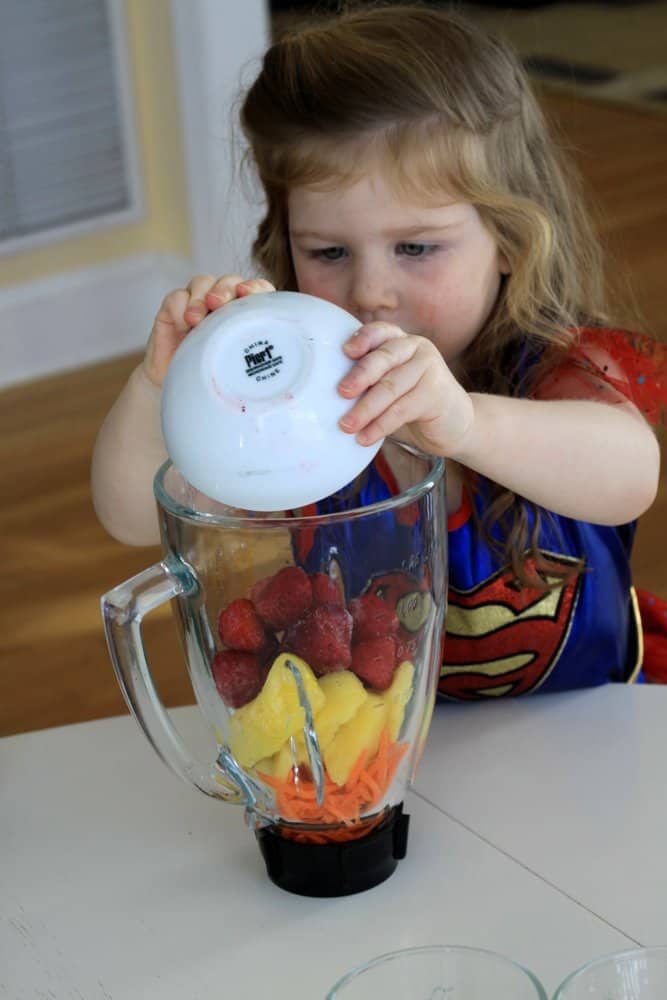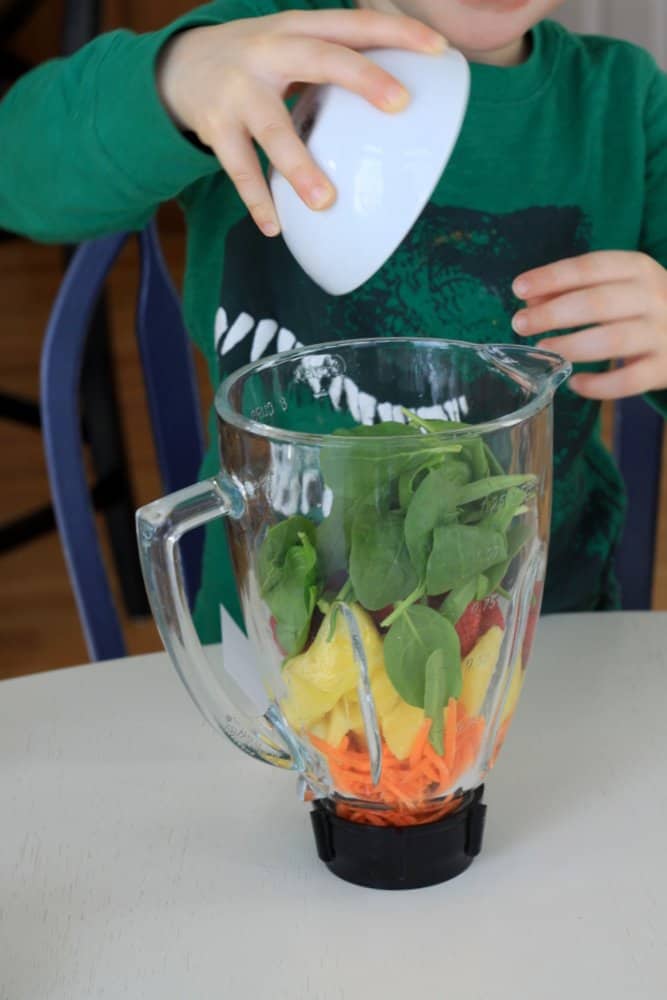 We also stopped to talk about what other foods are the same color. How many can we name before moving on to the next one?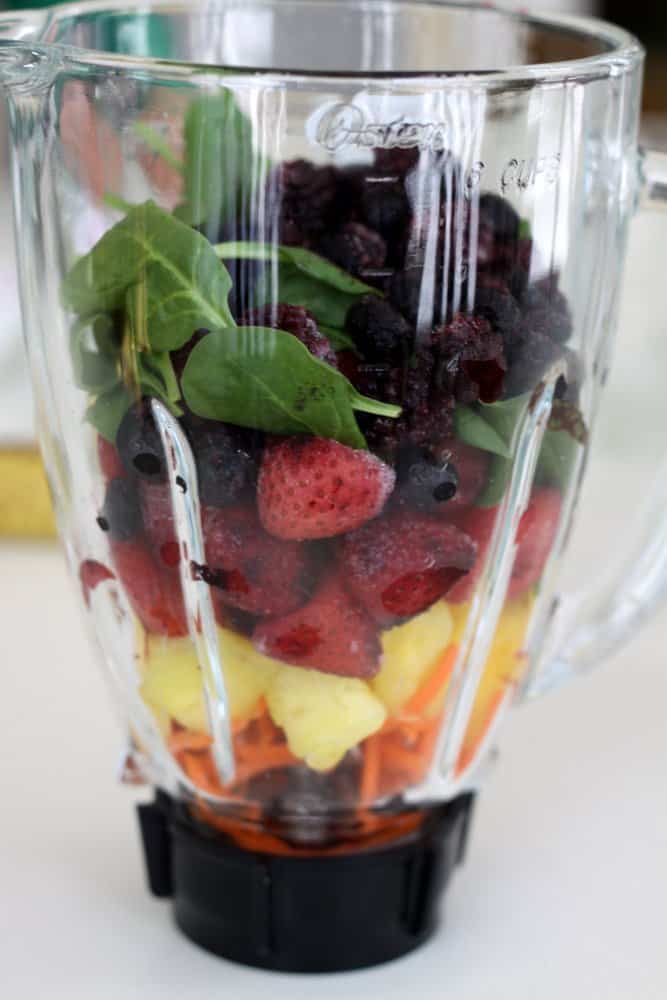 Once all the ingredients were in, we added a banana to make things rich and thick, plus about a cup of water.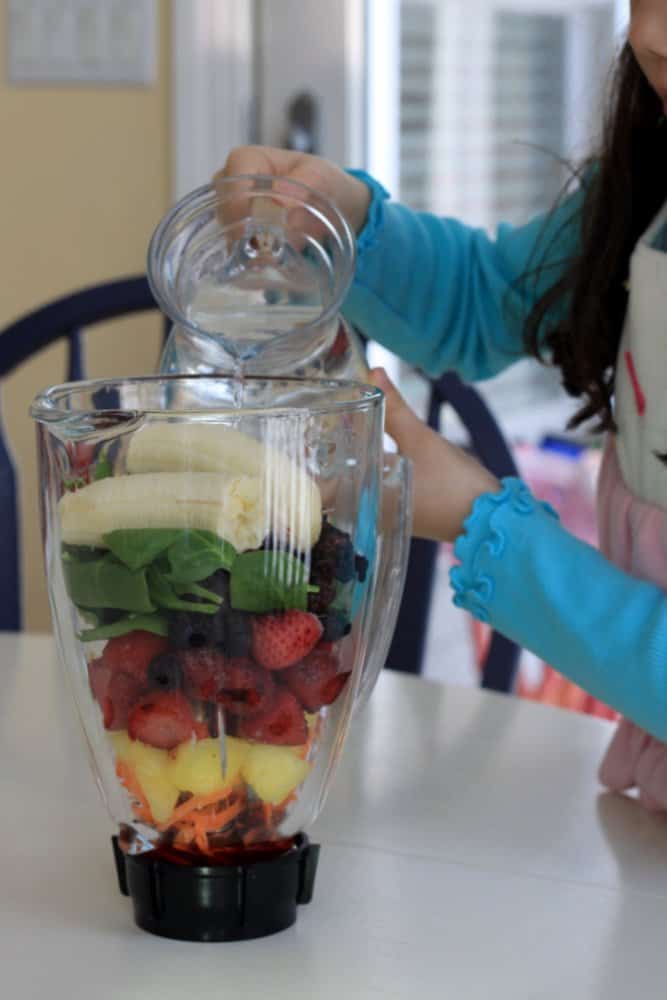 Pulse for a minute or so, and tada! Rainbow smoothies for four.
Want to see the kids in action, making the whole thing themselves? Here's the video version:

Print
Rainbow Smoothies: A Fun Way for Kids to Eat More Fruit & Vegetables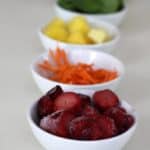 This recipe makes enough for four medium smoothies (which are pretty big for small kids) or 8 small smoothies (think Dixie cups).
Ingredients
1/2 cup frozen pineapple
1/2 cup frozen strawberries or raspberries
1/2 cup fresh baby spinach
1/2 cup fresh matchstick carrots
1/2 cup frozen blueberries or blackberries
1 banana
1 cup water
Instructions
Combine everything in a blender.
Blend for about 1 minute, or use the smoothie setting if your blender has one.
Serve immediately.
Want more low-sugar smoothie ideas? These are all of our favorites, the ones I make over and over…to thumbs up every time.
Adorable inspiration
And if it might help your group might get a little extra excited, I love this set of rainbow stickers. Sometimes I make a chart to encourage the kids but these stickers are so straight up cute, I might just pass them out when the little guys comply. #notabovebribes

My favorite smoothie blender
Tip: I have two blenders. One is just for smoothies and while it was indulgent, I love it because when I'm making a smaller batch for myself, the whole thing blends up right in the glass I take with me. There's less to clean up and for me that always means I'm more likely to actually take the time to prep something really good for all of us.
What's so great about eating the rainbow? Find out right here.