"Those. Are. AWESOME!" That's the review from the rascals when they saw the finished Star Wars Christmas Cookies.
Our Star Wars Christmas Cookies are a combination of two ideas: Our Homemade Star Wars Graham Crackers and the Christmas-camoflauge pattern from So Yummy (see it here on our Facebook page.).
Kids can help but these Star Wars Christmas Cookies definitely require a mom or dad on hand in the kitchen.
What you need to make Star Wars Christmas Cookies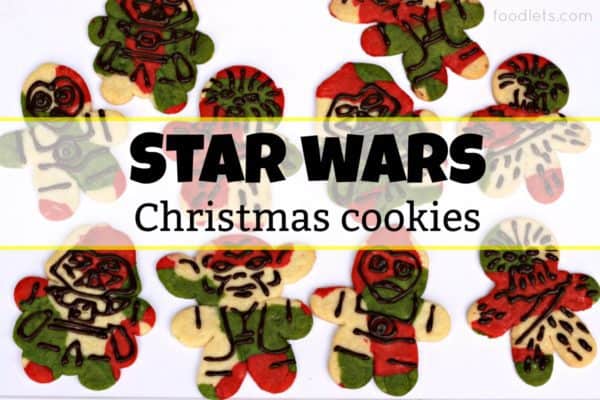 How to make Star Wars Christmas Cookies
Prep your batch of sugar cookie dough. Alton Brown's Sugar Cookie recipe has 5-stars over at the Food Network but we used a mix. Yep. Because there are four small kids at my house and sometimes I need a shortcut to get things done without stressing. (What's the point of making something like Star Wars Christmas Cookies if you're going to be yelling at everyone before the last Yoda is rolled out?)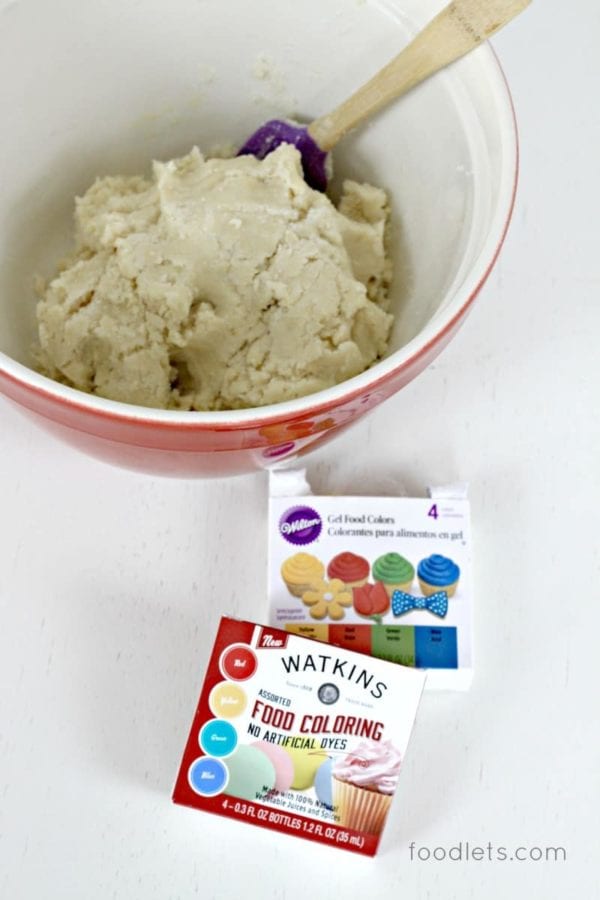 Separate your dough into 3 bowls, then add red and green food coloring to achieve the 3 tones you want. Then get your cookie cutters ready…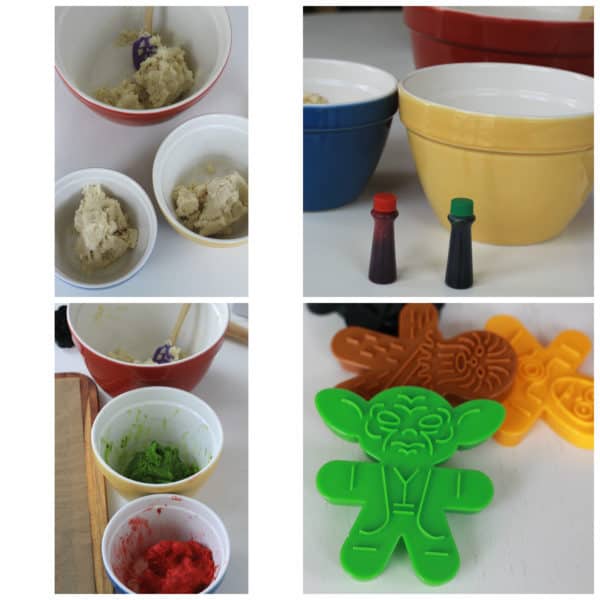 Drop balls of dough (about 1 inch) in random placement on a non-stick surface. (I use parchment sheets.)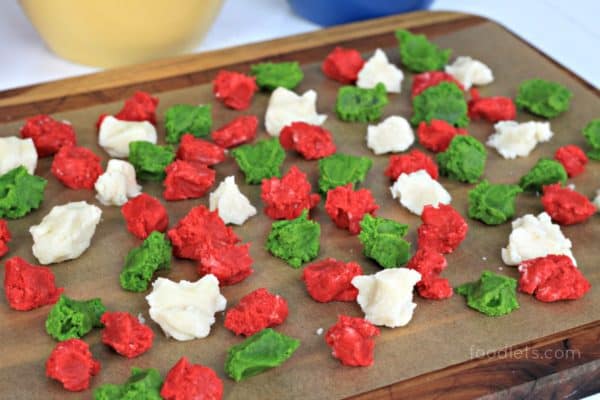 Then start flattening with your rolling pin. All the pieces should start coming together (and if they don't, move them a little closer together.)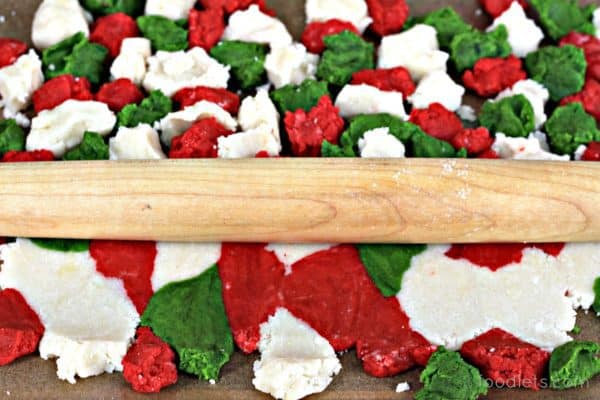 Once you've got a nice flat surface, of about 1/4-1/2 inch thickness, start pressing your cookie cutters.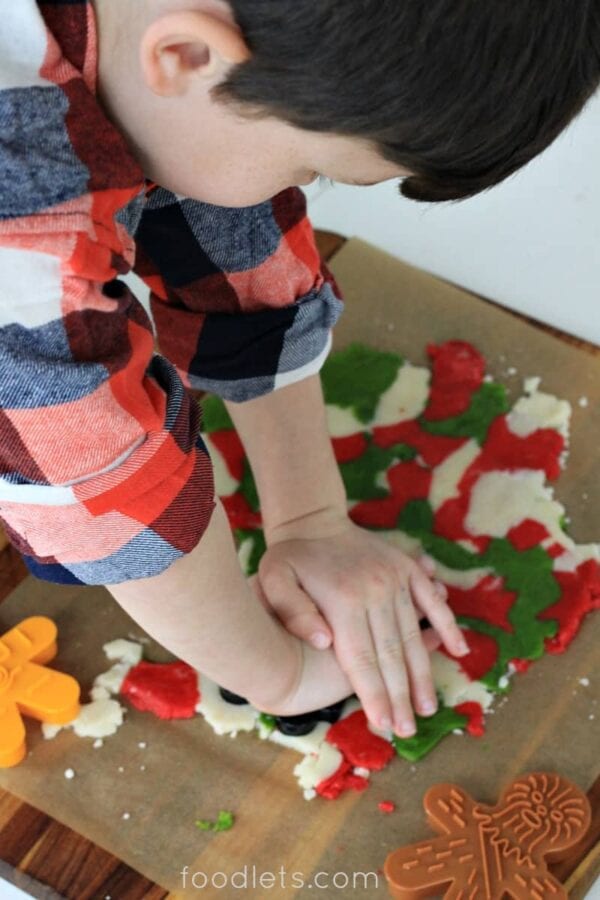 These particular cutters are two-sided. You cut them with one side, then flip the cookie cutter over and press the other side into the dough. That's what gives them the detail.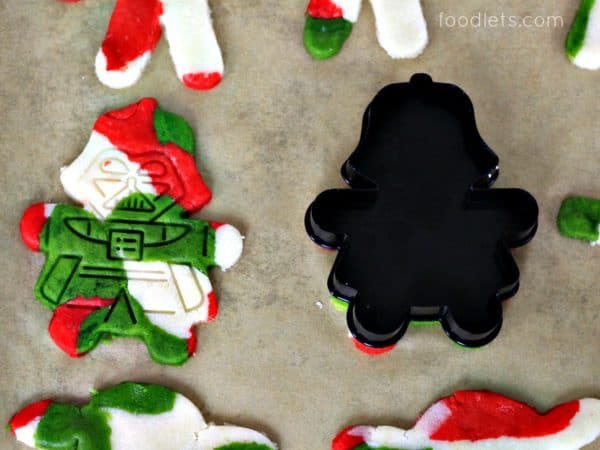 And what happens to all the scraps? Just reuse them! Piece everything together and start again.
Our sugar cookie recipe baked at 375 degrees for 7-8 minutes for chewy, perfect results. (You don't want them to brown so if your recipe suggests a range of time, go for the shorter end.)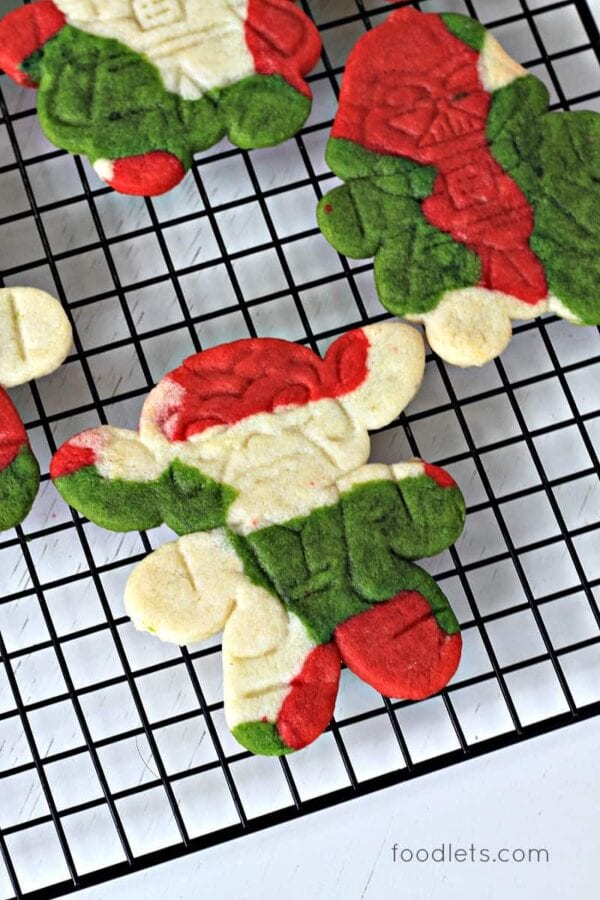 When the cookies are cool, use a tub of cookie icing to fill in the details, tracing along the lines from the cookie cutters. (My cookie icing came from the grocery store but you can buy cookie icing online too).
And BAM! Star Wars Christmas cookies.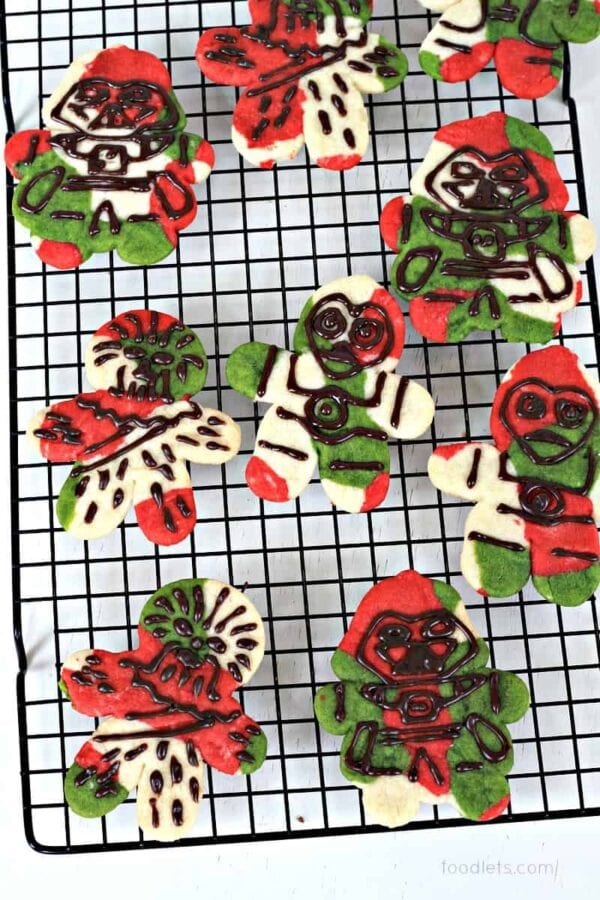 p.s. Want more fun ideas for Christmas cookies? Our version of melting snowmen is the easiest on the planet. Or try the 5-minute fudge kids can make from start to finish.
This post contains affiliate links. When you purchase anything through our links, Foodlets receives a very small commission at no extra cost to you. Thank you for your support!