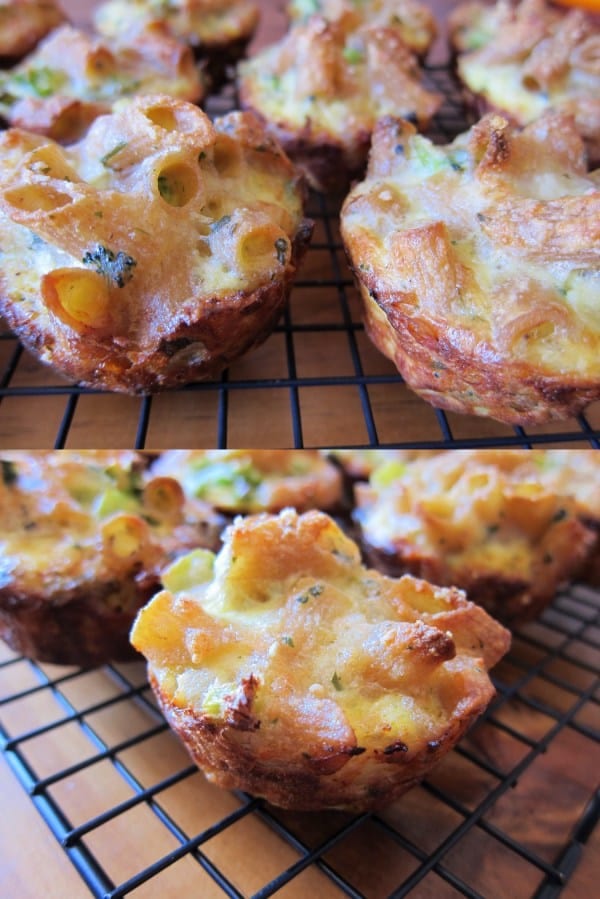 WE TRIED IT AGAIN. The pasta cups are back and this time, just as I threatenedpromised, I added broccoli and ricotta cheese, trying for a bit of a quiche flavor. Speaking of flavor, I also added herbs, fresh parsley and basil. I thought they'd look festive and pack a bit of punch too. Also, the pan didn't fall apart this time, which was a plus.
The best thing to come out of this experiment though, is a renewed interest in broccoli for Phoebe. After first tasting it at the counter where she dutifully "helped" me make these, my two year old continued to munch on freshly steamed broccoli all week. Hooray! But before I break out the confetti, first a confession. This is frozen broccoli. Organic but frozen and here's why. They don't really grow broccoli here. Instead there is something called Roman Broccoli which is more like a cross between cauliflower and broccoli and it's only available during its real growing season. Understandable. In fact this is something I love about produce in Italy, most of it is grown in Italy and according to nature's timeline. So, that's all great but to be clear, this broccoli is frozen.
It doesn't really matter though because when it comes to these pasta cups, Phoebe isn't interested. At all. You know when your toddler says, "I don't yike it." Yet she hasn't even tried it? What is more frustrating, I ask you? (Probably a tantrum instead of a nap but still…) So the jury is still out, sort of. She's yet to have tasted these. I think they're pretty good and I love that they have so many yummy yet good-f0r-you ingredients: whole wheat pasta, broccoli, pureed white beans. Plus three kinds of cheese. I mean really, can i order valtrex online they had me at one kind.
Broccoli & Cheese Pasta Cups
Adapted from The Sneaky Chef to the Rescue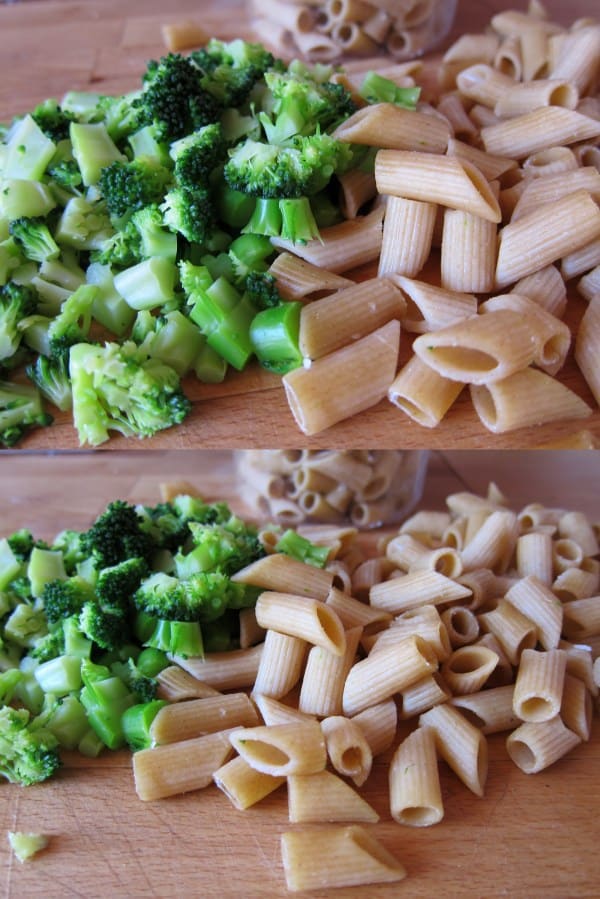 Use any type of cheese or mix a couple together. I always use full fat cheese, partially because Italians don't offer the array of reduced fat options, but also because I think natural ingredients are better for you in the long run.
Short pasta noodles such as elbows work best but if you can't find the right shape in a whole wheat variety, just break them before cooking or cut them afterward. I used whole wheat penne and sliced them after they came out of the water.

ingredients
2 tablespoons olive oil
2 cups whole wheat organic pasta (uncooked)
4 eggs
1/2 cup ricotta cheese
1/2 cup milk
1/2 cup pureed cannelloni beans
1 cup grated Parmigiano-Reggiano cheese (reserve 1/2 cup to sprinkle on top)
1 cup shredded provolone cheese
1 cup steamed broccoli, cut into small pieces
1 teaspoon fresh parsley
1 teaspoon fresh basil
1/2 teaspoon salt
1/4 teaspoon pepper
instructions
Preheat the oven to 350 degrees.
Grease the insides of a muffin pan using olive oil with a brush or paper towel.
Boil water and cook pasta according to instructions but reduce cooking time by 2 minutes. Drain and let cool slightly.
In a large bowl, whisk together the eggs for two minutes until light and fluffy. Add the milk, ricotta cheese and beans, mix. Stir in the provolone cheese and 1/2 cup of Parmigiano-Reggiano cheese. Add the pasta, broccoli, herbs, salt and pepper. Stir until the cheese mixture completely coats the pasta.
Pour into each cup, filling completely. Sprinkle the remaining Parmigiano-Reggiano cheese on top. Bake for 20-22 minutes until the cheese is bubbly on top and slightly browned.
MORE KID-FRIENDLY LUNCH IDEAS TO TRY: