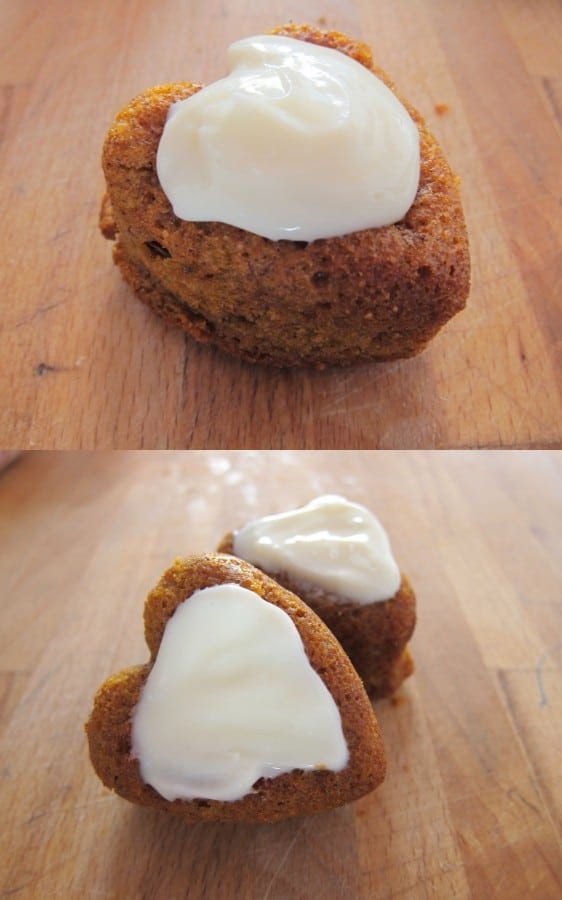 THESE MUFFINS STARTED OUT AS Pumpkin Bars from Paula Deen. In their second life they became a healthier version of pumpkin mini-muffins. Now they're carrot muffins. And they're delicious. Canned pumpkin is virtually non-existent in Rome and I'm not sure which Italian variety of zucca would work well enough to go through the cooking and pureeing process–only to discover that it wasn't the right squash. But if there's one thing we have a lot of in this house, it's baby food. So Phoebe and I whipped up extra carrots one afternoon, divvying up the results between that night's dinner, Estelle's future food and puree for our newest muffin recipe.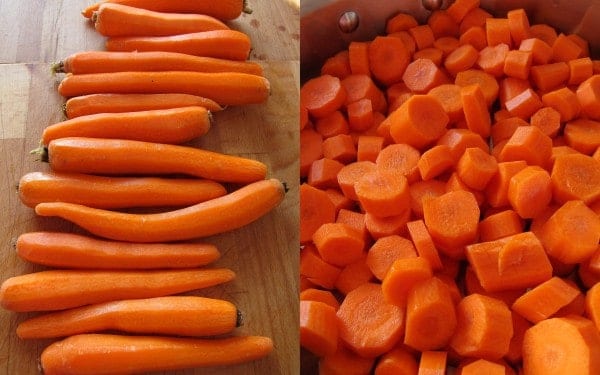 It worked so well I haven't missed that can of pumpkin–the one my mom mailed to me from the US–ever since. Packed with vitamins and beta carotene these muffins were so moist and full of flavor you'd never know they're "good for you". Even Estelle eats them (sans the frosting) which is thrilling if for only one reason: one breakfast works for everyone. This one's a keeper.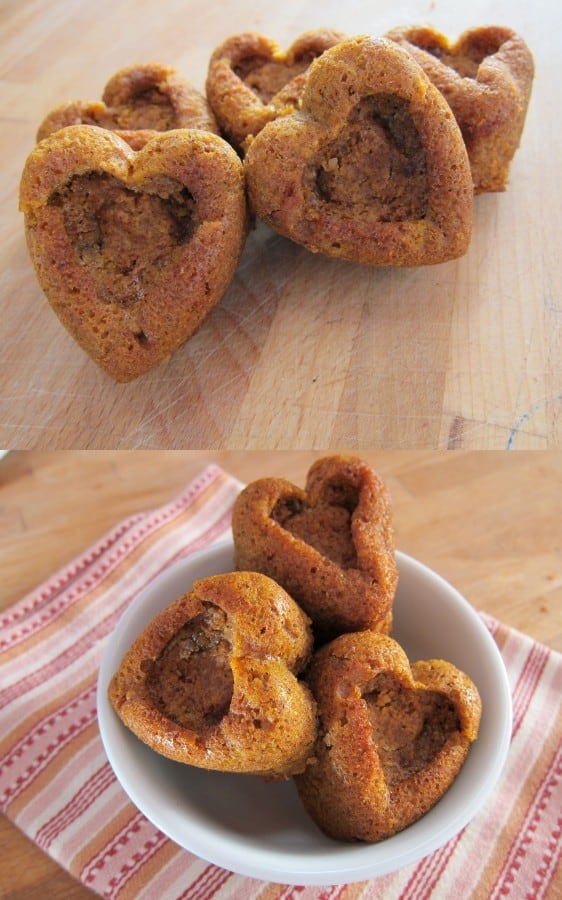 SPICE MUFFINS WITH CREAM CHEESE FROSTING
If you don't want to steam and puree carrots, just use a can of organic pumpkin
This recipe makes 4 dozen mini-muffins or 2 dozen medium/regular-size muffins or one loaf or 10×13 cake pan
Freeze half the batch, un-frosted, to use in later weeks. Just set on the counter when you wake up and they'll be defrosted by the time everyone's dressed

Ingredients
4 eggs
2 cups steamed and pureed carrots
1/2 cup vegetable oil
1/2 cup apple sauce
2/3 cup sugar
1 teaspoon vanilla
1 1/4 cups whole wheat flour
3/4 cup wheat germ
3 teaspoons cinnamon
1 teaspoon ginger
1/2 teaspoon nutmeg
2 teaspoons baking powder
1 teaspoon salt
1 teaspoon baking soda
1 cup raisins
1 package cream cheese at room temperature
1/2 cup powdered sugar
Instructions
Preheat your oven: 425 for mini-muffins, 350 for medium and regular-size muffins or a cake pan. Prepare your pan by greasing with butter or oil, then sprinkle with flour. Or use muffin liners.
Using a handheld beater or standing mixer, beat wet ingredients together until frothy: eggs, carrot, oil, apple sauce and vanilla. Add sugar and beat again. Put a sifter over the mixing bowl then add the flour, wheat germ, spices, baking powder, salt and soda. Stir to break up clumps but don't over-mix. Just before everything is fully incorporated, add the raisins. Give it one last stir and pour into your pans. Fill to the top.
Baking times:
Mini muffins: 8 minutes
Medium and regular-size muffins: 12 minutes
Loaf or cake pan: 30-35 minutes
Using a mixer or whisk, beat the cream cheese until fluffy. Mix in sugar and frost.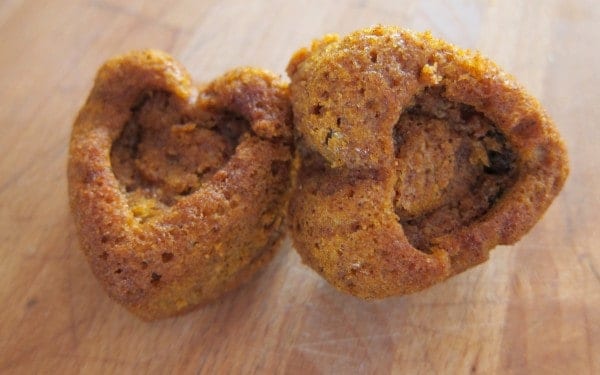 MORE BREAKFAST IDEAS: