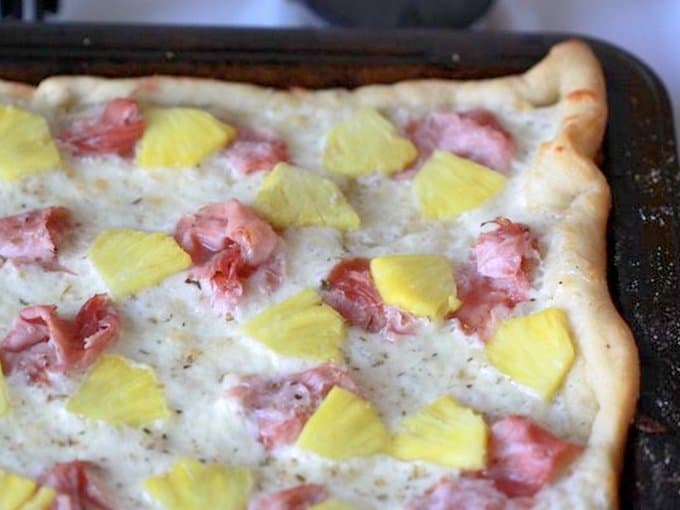 NO ONE LOVES A SPIN-OFF MORE THAN ME. I'm a huge fan of Hawaiian pizza so it wasn't even a question that we'd turn our pork & pineapple skewers into kid-friendly ham & pineapple pizza sooner or later.
Just don't tell the Italians…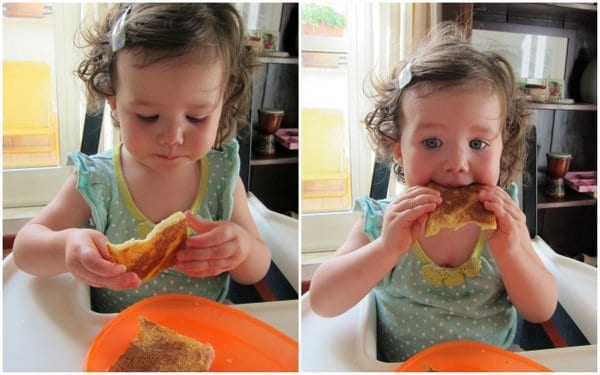 The flavor is so nice, we might try this again with the healthy deep dish crust or even the stove-top crispy version. Now that the weather is cooling off, hot suppers sound so much more appealing. Plus, we've only got a couple of months left in Italy. Hard to believe that Paul and I are returning to the US in November, after four years, with three new family members in tow. North Carolina, here we come!
But in the meantime, there will be pizza.
Print
homemade ham & pineapple pizza
Use as little or as much of the ingredients to make a heartier meal–or not. ingredients
Ingredients
Pre-made pizza dough (preferably whole-wheat)
1 tablespoon corn meal
1-2 cups shredded cheese (mozzarella, Italian blend, etc.)
6-10 slices deli ham or leftover ham, sliced thin
1/4-1/2 of a fresh pineapple, cut into bite size pieces
1/2 teaspoon dried oregano
1/2 teaspoon salt
1/4 teaspoon pepper (a couple of cranks on a pepper mill will work)
2 tablespoons olive oil
Instructions
Preheat oven according to instructions on pizza dough packaging.
Using a pizza pan or baking sheet, spread corn meal evenly all over the bottom of the pan. Roll out pizza dough, smooth it out and fold up the edges all the way around the pan to create a crust.
Add toppings: Sprinkle cheese evenly over the entire surface. Then add ham and pineapple I like to crinkle up the ham before setting it on the pizza just to create texture but you could lay it out over the top. Add pineapple. Sprinkle with oregano, salt & pepper then drizzle olive oil over the pizza, making sure to get some on the crust (it'll be crispier this way). Optional: add red onions.
Bake according to instructions, usually around 17-20 minutes at 450 degrees F.