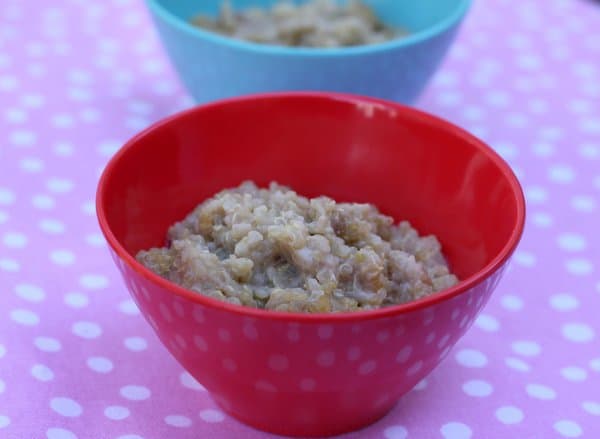 PUDDING, I'VE LEARNED, CAN MEAN MANY THINGS. Especially when you're cooking low-sugar stuff for kids. Here are three recipes we've tried: one's beloved, another so-so and one big ol' miss.
Our most popular "pudding" is actually a no-cook, no sugar affair: Coconut Milk & Chia Seed Pudding. It's flavored with honey or maple syrup and most of you have said that you'd actually use less of either one for your second batch. And you'll definitely make one because sweet or not, it sounds like your little guys like this stuff as much as mine do. Bonus: It's so easy to make that even Estelle our two-year-old had a hand it it. (Not literally, don't worry.)
The one with mixed reviews is one that I'm making again today: Avocado, Banana, Chocolate. It's also a no-cook recipe, and one that only requires blending the ingredients together! It's not as rich as traditional chocolate pudding but with all that potassium and omega-3s, this one's certainly much better for you.
And our swing and miss came from Weelicious.com. The Banana Quinoa "Bread" Pudding (pictured above) was highly anticipated here featuring two of our favorite ingredients, bananas and cinnamon, but the little guys only managed a few bites before each of them lost interest. Even George. And George loves eating. (How else would he maintain his status in the 90th percentile for weight?) We tried it hot for breakfast and cold as dessert. No luck either way.
So, wish us luck on the chocolate concoction today, and more importantly, please tell me what kind of yummy puddings you're whipping up with greater success at your place.