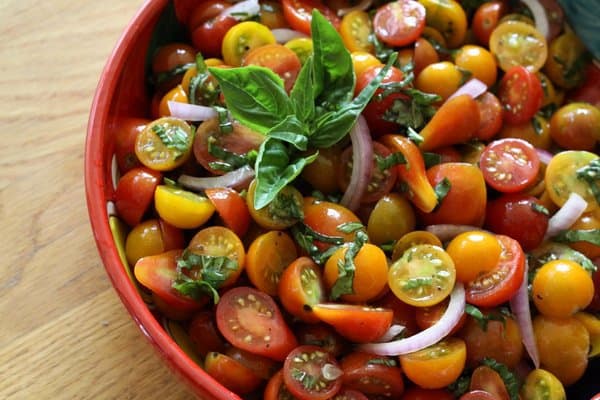 YOU KNOW WHAT you should do this week? Have people over for dinner. Once you get the laundry done and your house totally clean, just invite them over. Ha, ha, ha! Even though the laundry most certainly ISN'T done and your house is stubbornly refusing to clean itself, you should still have people over. And if you do, serve them this salad. Even if they have little kids and here's why: 1. It's easy. 2. It's healthy. 3. It's delicious this time of year, even to people under the age of five.
And if you don't have people over for dinner, just eat the whole bowl yourselves. You won't be sorry.
We served this salad to one of our first dinner guests in the new house…the guy who sold it to us. No pressure. He's actually our neighbor now though, living on the other side of our woods where he owns 20 acres of amazing rolling hills. Ours aren't shabby either, as you can see for yourself. Hooray for the mini-farm! #adreamcometrue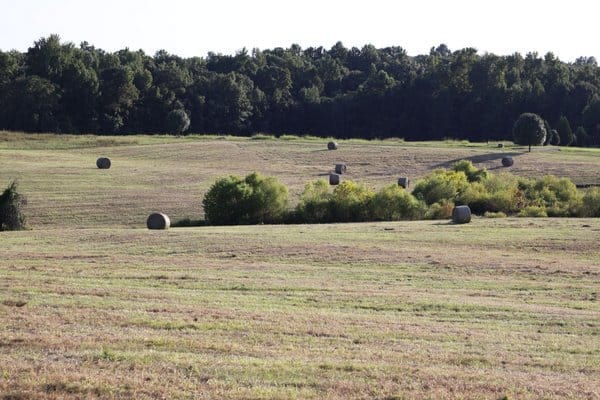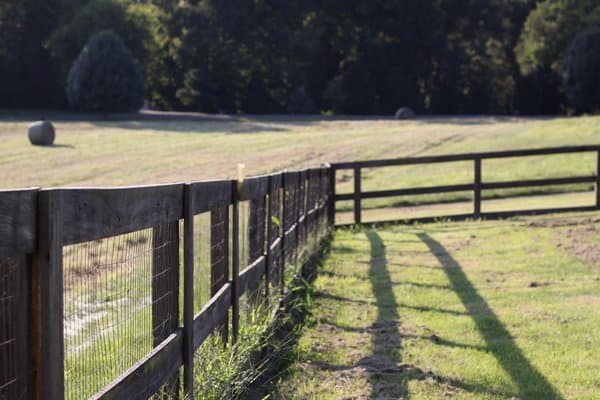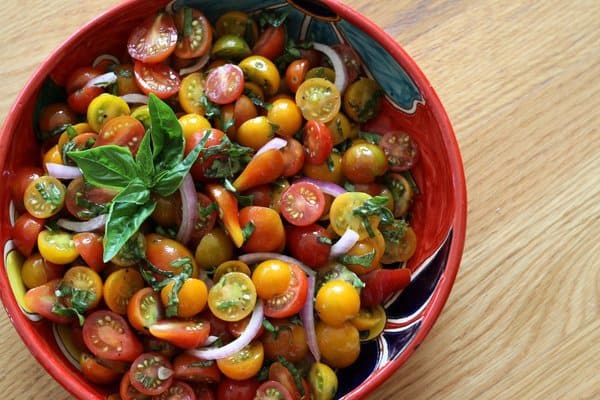 It was fun to have him over though, even if it was a little embarrassing to welcome him to our new-and-still-pretty-empty place. Nothing decorated, walls still bare, nothing like it looked when he lived here but you know what? We have three little kids to entertain him, plus this tomato salad. He seemed to enjoy both.
The whole thing reminded me of a great Erma Bombeck quote I once read. If she were still alive, Erma would be the most popular mommy blogger on the planet and this excerpt of her beautiful 1979 column written after she found out she had cancer is just a hint of her amazing voice. "If I had my life to live over again…I would have invited more friends over for dinner even if the carpet was stained or the sofa faded."
Our sofa arrives next week. I'm sure it'll be faded in no time. And we'll still be serving this salad to anyone we can rope into an evening with the rascals.
CHEERY CHERRY TOMATO SALAD
foodlets rating: 2/3 (Estelle who is 2 did not like it. Phoebe (4) and George (1) did.)
note: I left the red onions in big slivers so anyone who's anti-onion could easily just avoid them.
ingredients
2 pints cherry tomatoes (any color or variety) cut in half
1/4 cup fresh basil, cut into thin strips
3 tablespoons extra virgin olive oil
1/8 red onion, sliced thinly
1/2 teaspoon salt
1/4 teaspoon pepper
instructions
Combine everything into a bowl, top with plastic wrap and let sit in a cool place for 1-4 hours before serving. End.