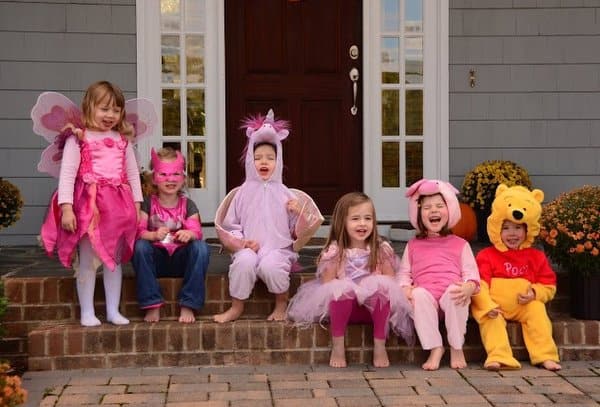 SHHH. SINCE WE'RE NEW TO THE U.S. this year, we're skipping trick-or-treating…because our kids don't really know what it is. But that doesn't mean they don't want to dress up! So we had four friends over on Friday–a ballerina princess, a super hero, a unicorn-pegasus and a fairy princess, plus Pooh and Piglet (Tigger was napping)–and a whole lot of fun. There were no miniature Snickers involved and that's just fine with this crew.
(*Today's photos look amazing because they were taken by and generously supplied by Aubrey Whisler.)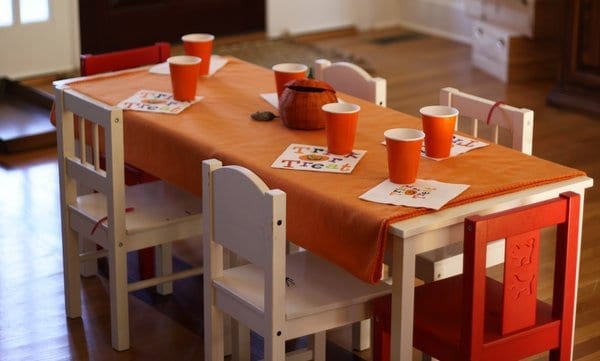 There was a kids' table and another one for moms and grandpas. Since preschool runs until 12:15, everyone came over right after school for a festive little lunch. Simple, simple and super sweet.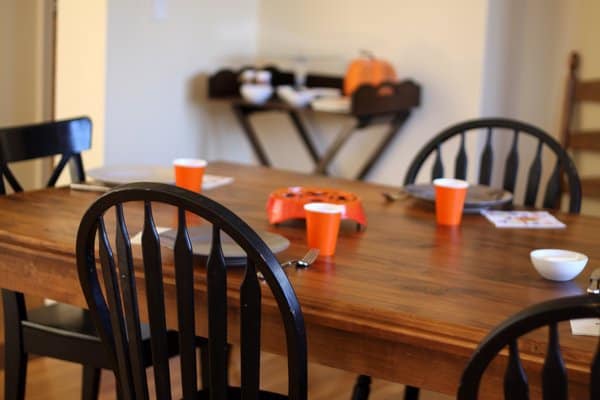 On the menu at the little table:
Mummy Turkey Dogs (recipe below)
Apricot Ball Pumpkins (failure, also see below)
Fresh Pineapple
And for the adults, a delicious pasta dish adapted from my new favorite site, Sweet Potato Chronicles. Headed up by two former publishing pros like me, every time I read their site it's like looking in the mirror and seeing myself–and this blog–only in a Canadian version. Anyway, you'll hear more about them but for now, I made this pasta and everyone loved it: Late Har­vest Cavatappi. My version is coming up in a post later this week.
The mummy turkey dogs were totally adorable and very easy to make. The preschoolers, however, had no idea what a mummy was, so they weren't as appreciative as the moms. (Surprise!) The witches' brooms were moderately popular but the apricot balls were a disaster. These were a spinoff of the very yummy chocolate fruit and nut balls we recently made, except apparently not as good. Most of the kids actually tried them. They took a bite, then left the rest. Even my own kids, who helped make them. Wah, waaaah. The pineapple got a so-so reception which surprised me. But for sure, the cupcakes were a WINNER.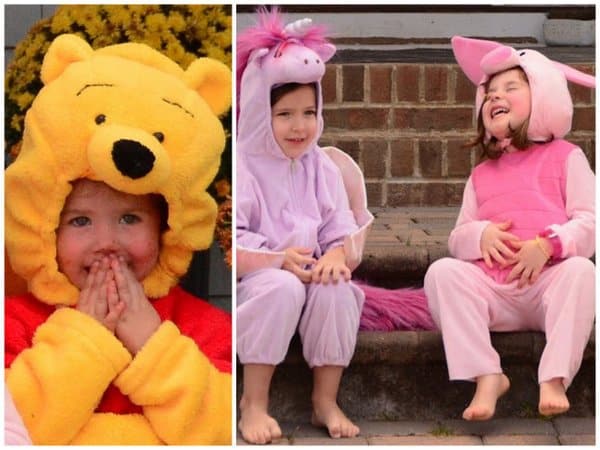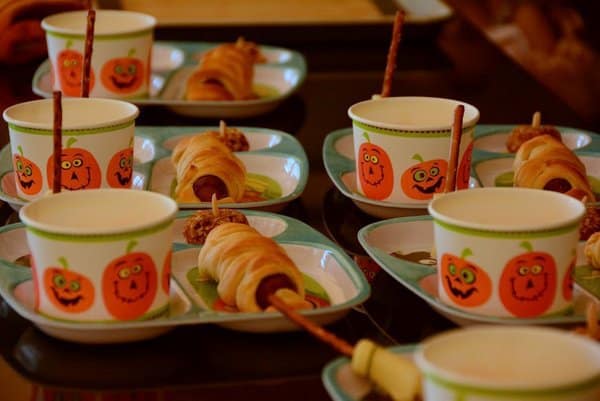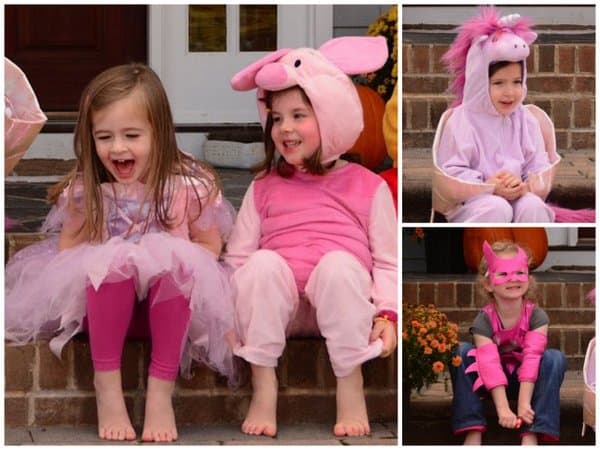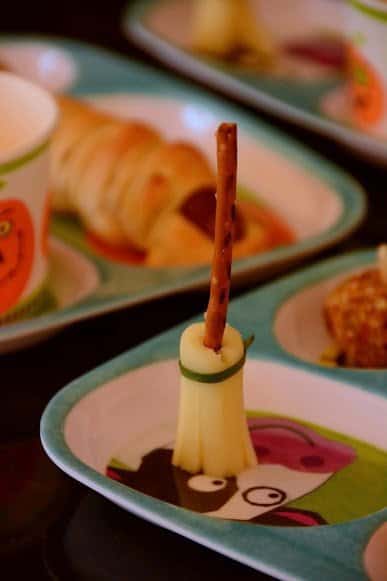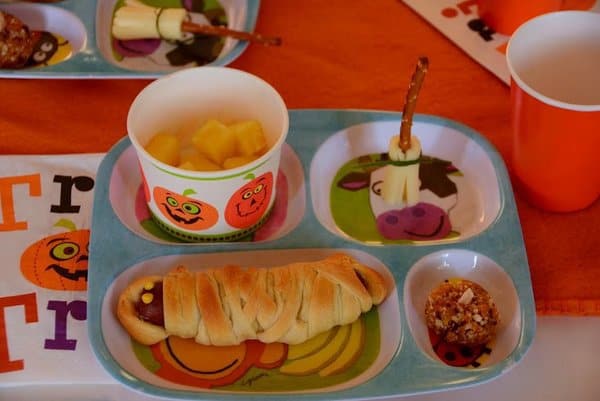 This
low-sugar carrot cake recipe
is so delicious and so full of good-for-you stuff that they can easily be "muffins", meaning you can eat cake for breakfast, so can your kids and no one has to feel weird about it. Flaxseed, carrots, eggs, a smidge of sugar. Easy and pretty awesome. Ditto for the low-sugar cream cheese frosting. Everyone decorated two cupcakes at the lunch then took one home for "later", by which I mean "mom".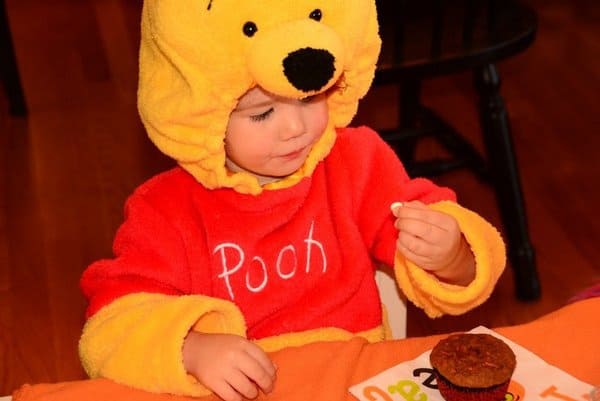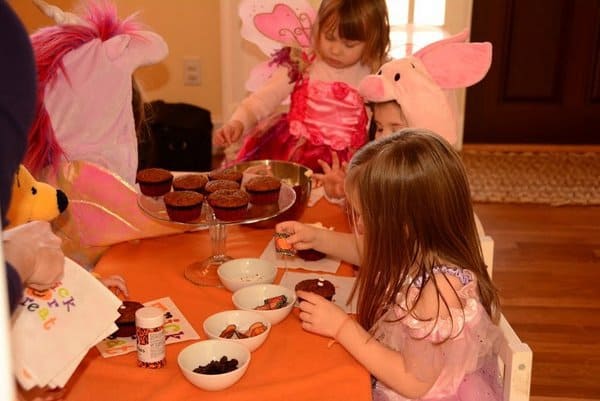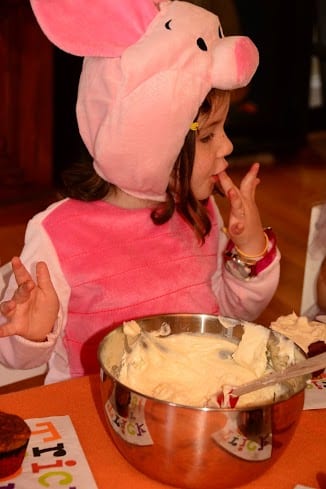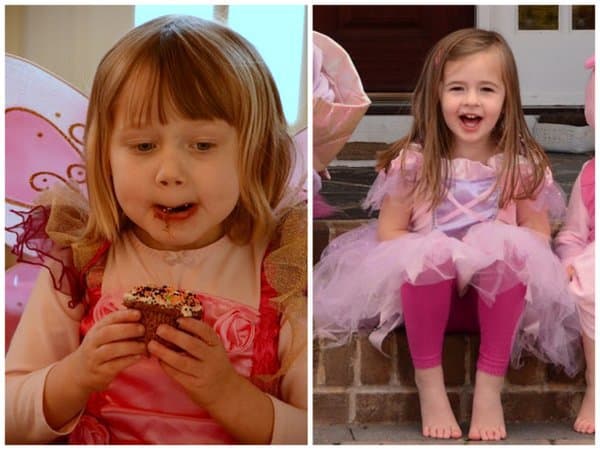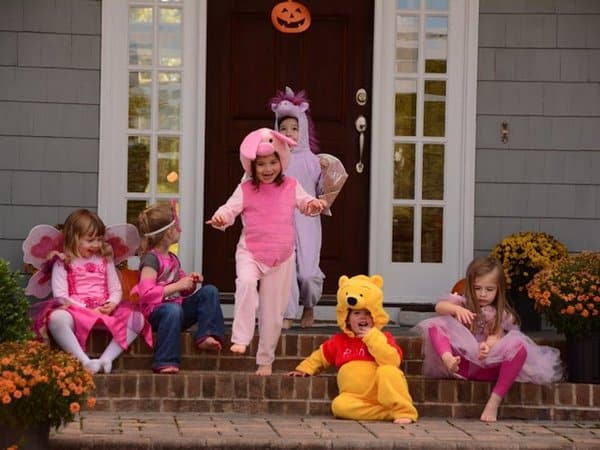 Here's how we did the main course for the kids…
Mummy Turkey Dogs
MAKES 6 MUMMY DOGS
ingredients
Hot dogs/turkey dogs (I like the nitrate-free versions of hot dogs but pick whatever works for your crew.)
Ready-to-bake crescent rolls in a can (Meh, but this is what works.)
Mustard
instructions
Heat oven to 375 degrees F. Unroll the crescent rolls and cut into strips. Wrap the strips around each hot dog leaving a little window for the face. Bake for about 12-15 minutes until the rolls look fluffy and a little brown. Add two dots of mustard for eyes. Explain what mummies are without scaring the preschoolers to death…I'll leave that up to you and if you have a good method please share it with me immediately.