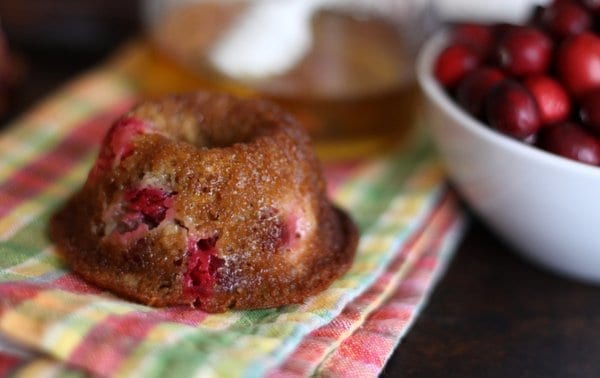 YOU KNEW THEY WERE COMING. And with my mouth stuffed full of sweet cranberry muffin right at this very moment I can say, "Ymfff. Themmmfff gmffff." Ahem, I mean, yep, they're good! The perfect Thanksgiving breakfast has arrived just in time. Just ask these guys, my trusty helpers.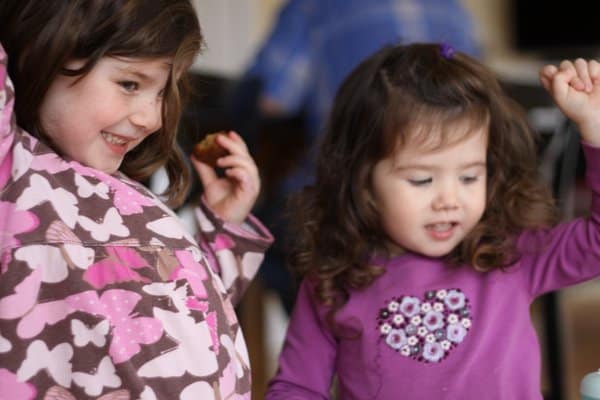 There are a few things to know before getting into this project. It's a fairly wet dough, you'll have a lot of muffins and brimming with juicy cranberries, whole oats and fresh yogurt, these are a pretty darn good way to start a day of gratitude.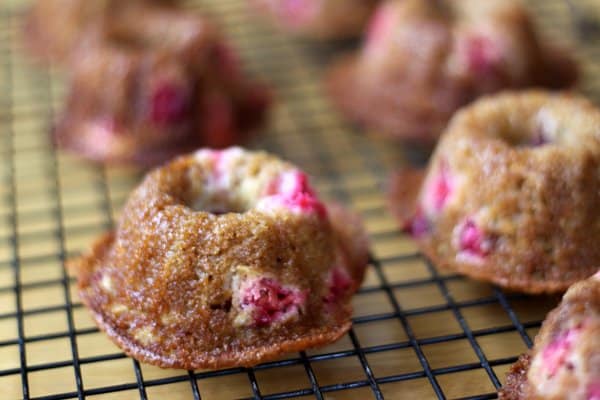 Print
low sugar cranberry oat muffins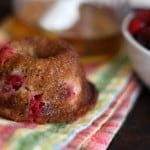 I updated this recipe, reducing the amount of fresh cranberries to 2 cups. We liked our muffins very moist so you could still use the 3 cups but 2 cups will likely turn out to have a more cake-like consistency. (Also, see the comments where Libby suggested baking the cranberries for a bit first.)
Ingredients
2 eggs
2 tablespoons butter softened
1/2 cup applesauce
1/2 cup honey or maple syrup
1/2 cup brown sugar
3/4 cup plain yogurt
zest and juice of 1 orange
1 teaspoon vanilla
1 cup whole wheat flour
1 1/2 cup whole oats
1 1/2 teaspoons baking powder
1 teaspoon baking soda
1/4 teaspoon salt
2 cups fresh cranberries
Instructions
Preheat oven to 375 degrees F. Grease muffin pans liberally.
In a medium mixing bowl, use a whisk or beaters to fluff up the eggs. Add the butter, applesauce, honey or syrup, sugar, yogurt, orange zest plus juice and vanilla. Mix up well. Add dry ingredients: flour, oats, baking powder, soda and salt. Stir until almost incorporated then add cranberries and mix until just blended.
Pour into prepared muffin pans, almost to the top.
Bake mini muffins for 15-17 minutes. Cool for about 3 minutes in pan, then turn out on a rack.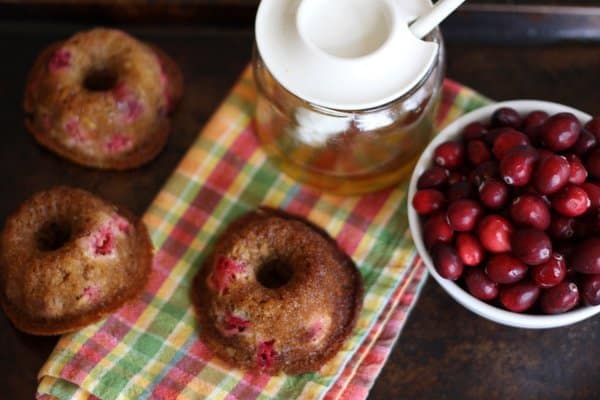 Want more healthy muffin ideas? Browse through our whole collection of muffins packed with good-for-you ingredients or take a peek at the most popular recipes here: