I'M NOT USUALLY A FAN OF CULINARY ORIGAMI. Yes, I've been known to roll up a sandwich or two, and maybe even use a muffin pan to produce "castle" casseroles as a treat for the kids (read: to get them to try something new) but those things take all of an extra 35 seconds, and even I have that. Sometimes. Which brings us to these brownie birds' nests. If you have a pan of brownies, a bag of Easter candy and a round cookie cutter, you're in.
I'll show you how easy they are right here.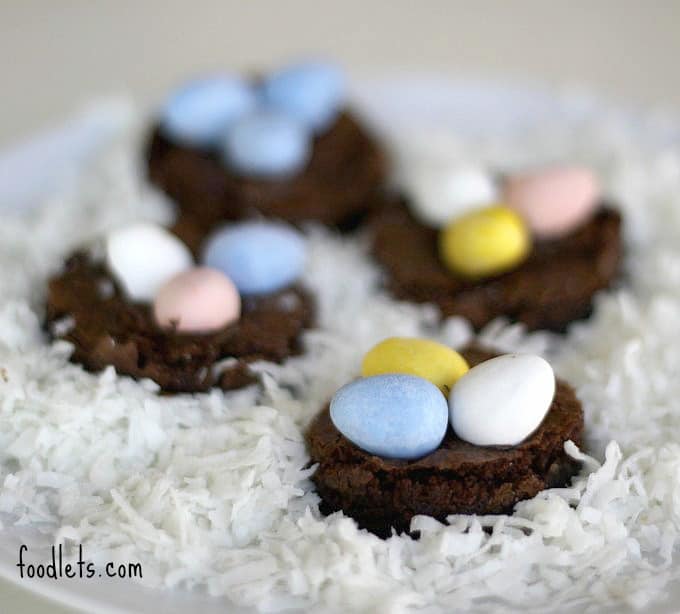 1. Start with a pan of brownies. You can make them from scratch (complete with a little spinach inside), from a box with a few healthier updates or straight from the box to your oven. (You could even buy brownies pre-made.) The point here is a little holiday fun. There will be time for flax seed later on, and boy do my kids know it. If you do make your own, choose a flat and shallow pan, rather than the "thick" option that usually bakes in an 8×8 pan.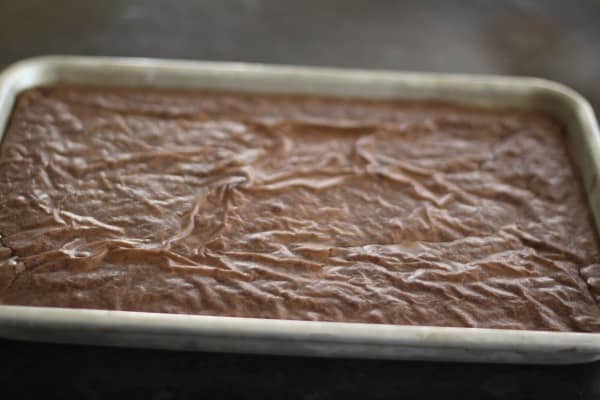 2. Cut round circles. I used a round cookie cutter that's about 2 1/2 inches across.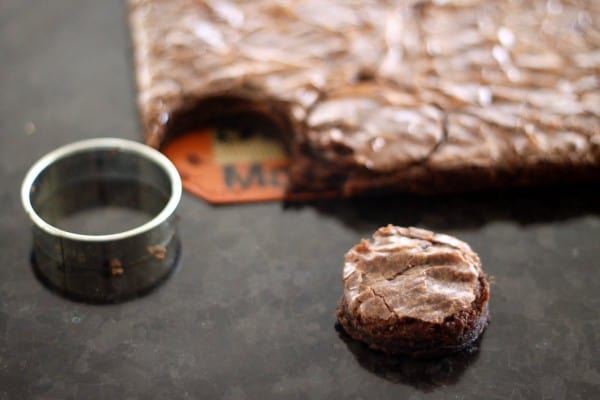 3. Melt 1/4 cup chocolate chips. I used the microwave on high for 30 seconds, stirred, then back again for 15 seconds. Worked perfectly. This will be your glue for the eggs.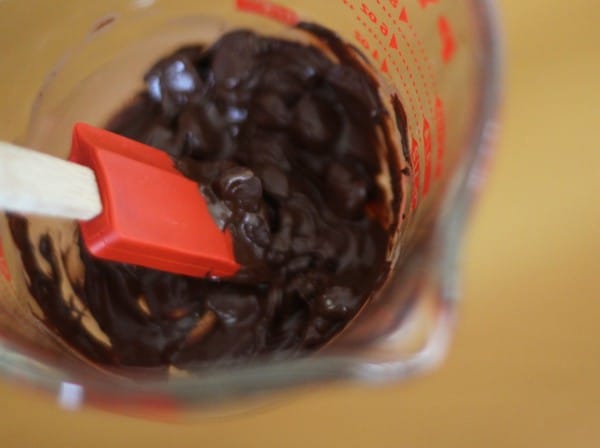 4. Dip the bottom of a few eggs (I used Cadbury mini-eggs) in the melted chocolate and set on top of the "nest". Repeat, repeat, repeat.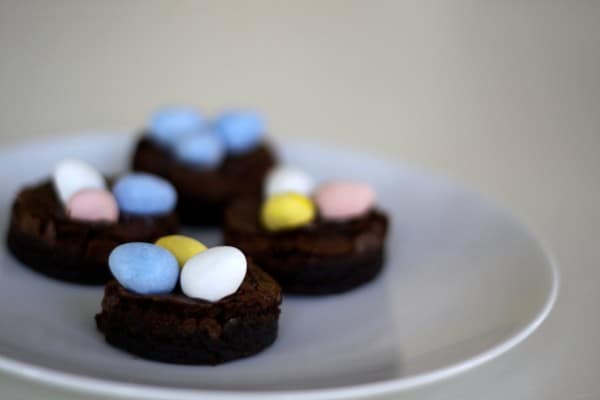 5. Add coconut if you want to.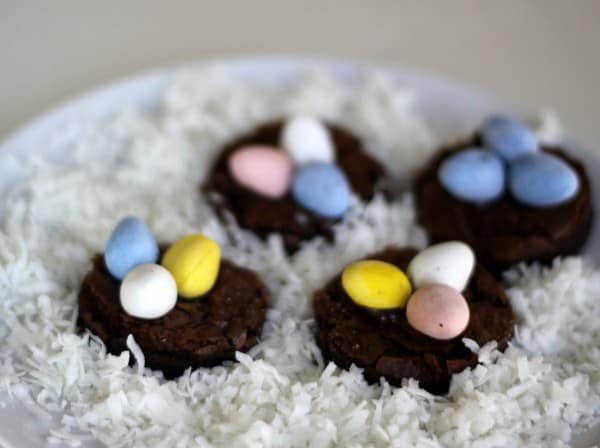 6. Revel in the glory that is a dish where your kids actually squeal with delight, or climb up on the counter to immediately pluck those eggs right off the top–whichever comes first at your place.