REMEMBER HOW I HAVE MORE PEACHES THAN our kids have partially dressed baby dolls thrown all over the house? We've done a health(ier) peach crisp, no sugar peach roll-ups, and a whole-wheat pancake with wedges of juicy peaches lining the top. Then we got serious.
Into our trusty blender went fresh peaches, half & half plus a dash of real maple syrup. You can see that I didn't even peel them, just cut into big chunks right off the pits. Freeze overnight and bam. A sugar free treat full of fresh fruit.
Bonus, it works with strawberries too.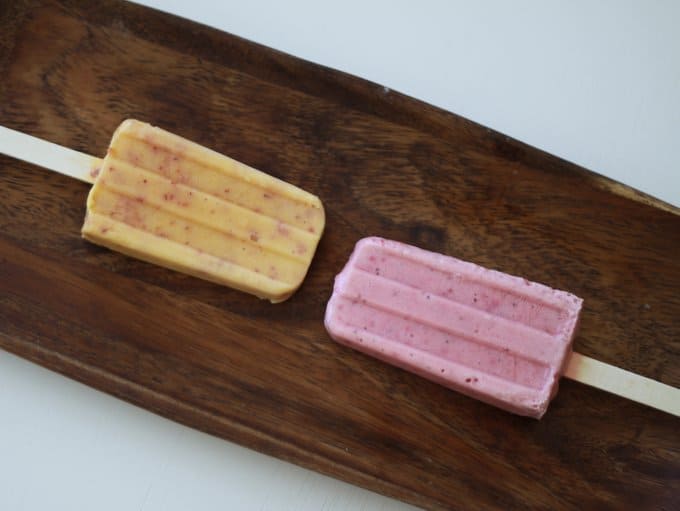 no sugar peaches & cream ice pops
I used fresh fruit but frozen would work beautifully as well. Also, this is less of a recipe than a technique. If you only have 2 peaches, just make fewer ice pops but by all means make them!
Ingredients
3 ripe peaches (or 3 cups fresh strawberries)
3 tablespoons half & half
1 tablespoon pure maple syrup
Instructions
Puree everything in a blender, then pour into 6-8 ice pop molds (depending on the size of your peaches and the size of your molds).
Freeze overnight or for 6 hours.