THERE IS A CERTAIN ZUCCHINI PATCH in my yard that is going totally crazy. Yours too? As a first-time gardener I am constantly amazed that more and more zucchini just keep appearing day after day, like magic. But now, after eating sauteed zucchini for dinner more times than my family would like, and baking five or six batches of chocolate zucchini muffins to freeze, I needed a new zucchini recipe. This is the winner.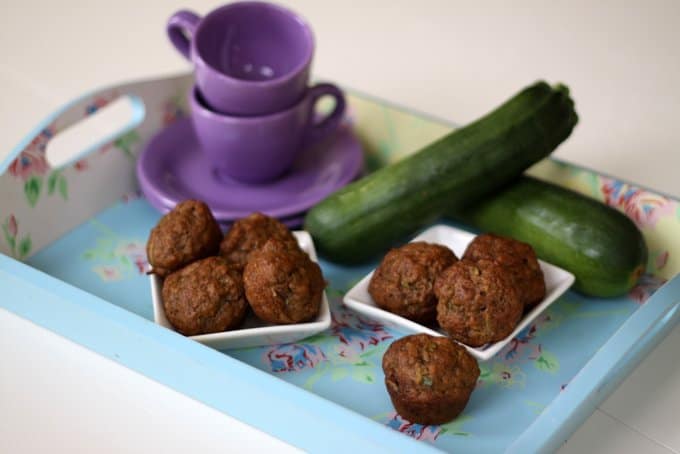 One tip about cooking with zucchini: I like to shred and squeeze it in a clean dish towel or even a paper towel, then I can use more zucchini in the recipe without worrying about things getting soggy. Any recipe that calls for 1 1/2 or 2 cups of zucchini can easily take 2-3 cups, respectively, if you squeeze out the water just a bit. No need for salting and waiting 10 minutes as some recipes call for. Just a quick twist of the towel will do. (And if you don't have an abundance of zucchini, by all means stick with the original plan and just use the lesser amount of zucchini without squeezing it.)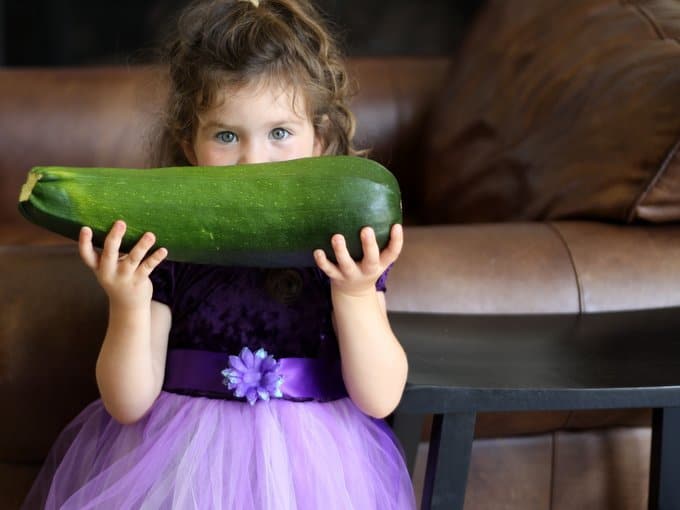 Print
zucchini spice mini muffins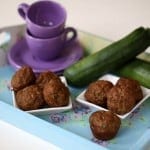 If you squeeze the grated zucchini first, you can use up to 3 cups of zucchini in this recipe. Potential add-ins: 3 tablespoons ground flaxseed, 1 cup chopped pecans or walnuts, 1/2 cup mini chocolate chips.
Author:
Prep Time:

10 mins

Cook Time:

12 mins

Total Time:

22 mins
Ingredients
3 eggs
1 cup brown sugar
1/2 cup canola oil
1/2 cup orange juice
1 teaspoon almond extract
2 1/2 cups whole-wheat flour (or a blend of whole-wheat plus regular)
3 teaspoons ground cinnamon
2 teaspoons baking powder
1 teaspoon baking soda
1 teaspoon salt
1 teaspoon ground cloves
2 cups shredded zucchini
Instructions
Preheat oven to 350 degrees F. In large bowl, beat eggs, brown sugar, oil, orange juice and extracts. Set a wire sifter over the bowl and pour in dry ingredients. Sift in and mix well. Stir in zucchini plus any add-ins.
Fill greased mini muffin cups two-thirds full. Bake at 350° for 10-12 minutes or until toothpick inserted near the center comes out clean.
Store in fridge for up to a week or freeze in zip-top bags.