THESE CREEPY CRAWLY CATERPILLARS aren't just a healthy Halloween treat, they're also great for parties or lunch boxes any time of the year. I think I know three little people who are going to squeal when they see these on the table at snack time today…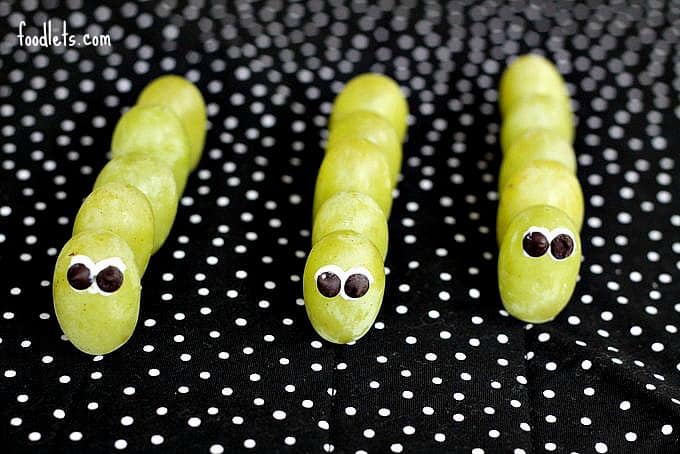 WHAT YOU NEED:
Extra long toothpicks (I got mine in the kitchen accessories section at Walmart)
Green grapes
Mini chocolate chips
Cream cheese (or frosting)
HOW TO DO IT:
Thread the grapes onto each toothpick until there's no toothpick sticking out.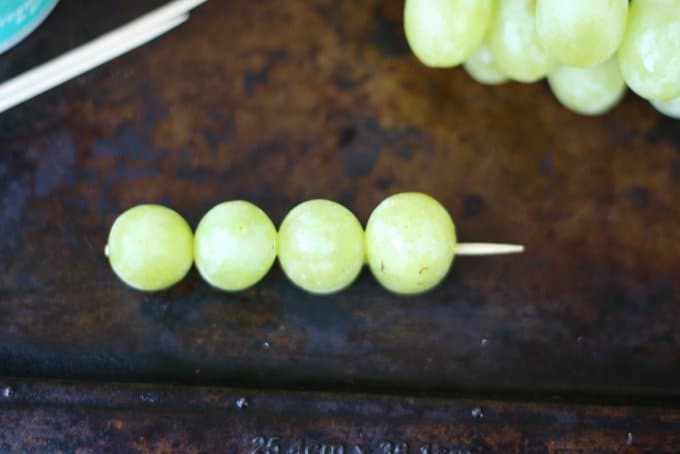 Apply a dab of cream cheese as "glue".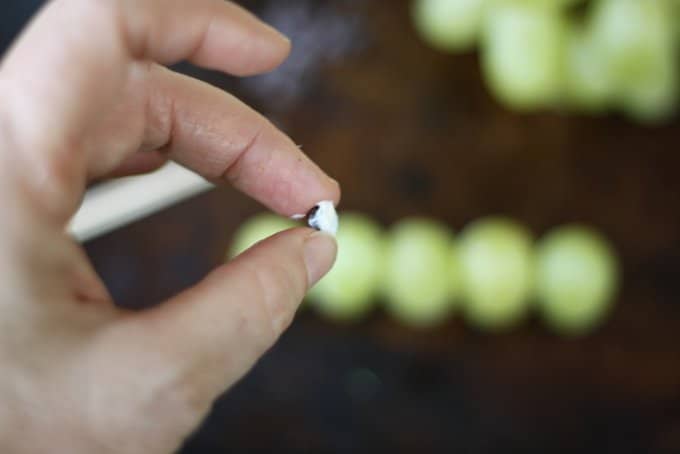 Stick on eyes.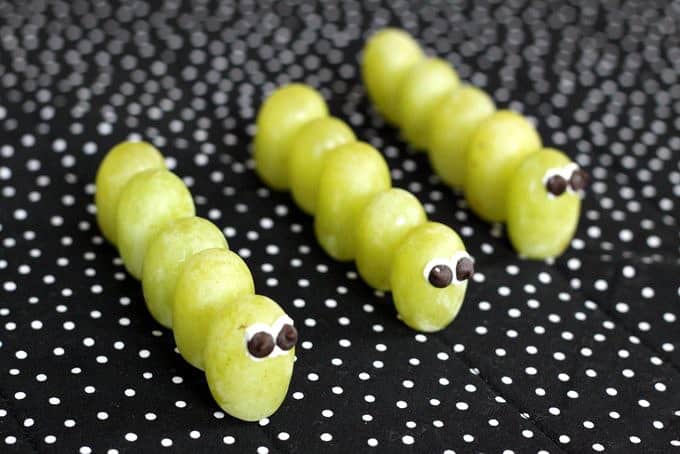 Happy Halloween!