FILE THIS ONE UNDER "EASY SCHOOL LUNCH IDEAS". Desperate to break out of our sandwich rut this week, I grabbed that deli ham (the one with no nitrates), folded each piece in half and rolled it around a mini dill pickle.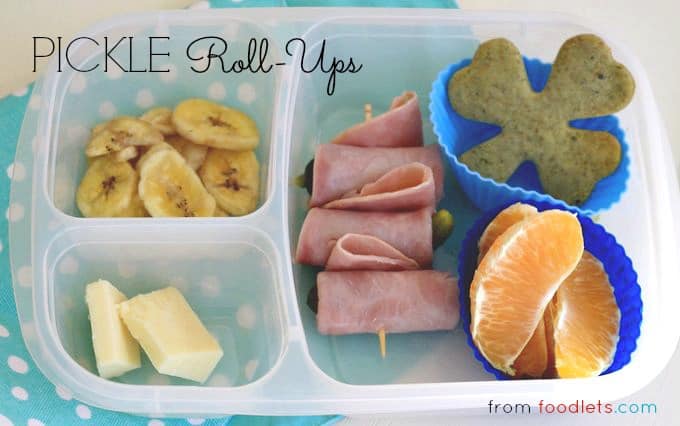 I just repeated twice and threaded all three onto an extra long toothpick. These happened to come from Walmart and look like this but you can't order online.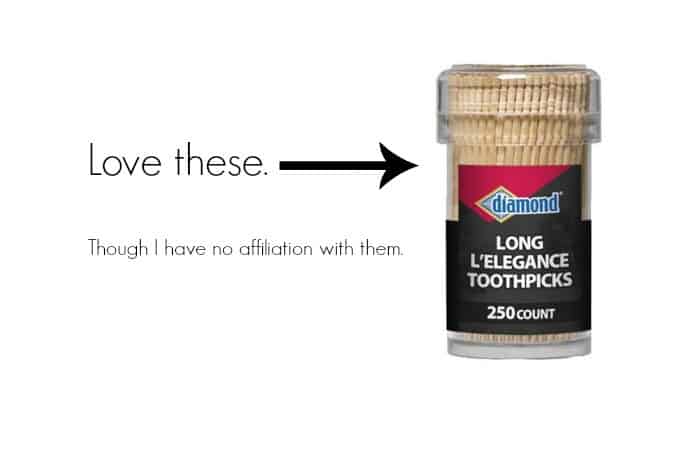 Paired with orange slices, chucks of white cheddar cheese, banana chips and a leftover Bit'O Spinach Shamrock cookie, lunch was ready.
TIP: Even though my preschoolers eat lunch at home, I always make their lunch while I'm packing up my kindergartener's to go. They love having a lunchbox and just grab it out of the fridge the moment I say "Lunch Time!"