NOT EVERY KID IS A CHIA SEED PUDDING LOVER. I know. I have four small kids now and they're all doing this thing where they're developing their OWN tastes.
It reminds me of this great post from Facebook, "I want my children to be independent headstrong people. Just not while I'm raising them."
But when a mother's ambitious thoughts of raising tiny foodies who happily eat super foods intersects with preschoolers who love the sound of their own voices saying "no", I have a secret weapon: popsicles.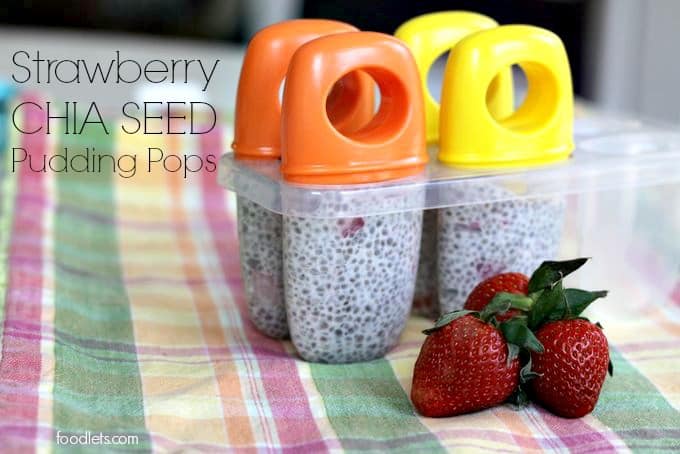 We've made chia seed pudding with coconut milk in the past but regular milk works too. I let mine set up overnight and on a recent morning piled on a bunch of fresh strawberries. But when only one of my three solid food eaters dug right in, we had a lot left over.
So I filled our popsicle molds and served them as an afternoon snack.
They're all gone now. Every last omega-3 filled lick.

strawberry chia seed pudding pops
Let the chia seed pudding set up for at least an hour (or overnight) before pouring into molds or you'll have crunchy popsicles when the time comes.
Ingredients
1 cup milk (coconut, regular, almond...whatever you like)
¼ cup chia seeds
2 tablespoons honey
1 cup diced strawberries
Instructions
Combine everything except the strawberries in a bowl and refrigerate for about an hour, or overnight.
Mix in the strawberries.
Pour into popsicle molds, leaving enough room at the top for the popsicles to expand.
Chill for about 4 hours.