A few weeks ago I asked you guys, "What do you make for dinner when you're in a hurry after work?" Here's what one smart mom said: Apple-Jack Sandwiches. A fast, easy, satisfying dinner with a deliciously new combination of flavors. (Flavors our kids already know, only not in this formation. Horizons, prepare to be broadened.)
And I love her for it.
So do the kids.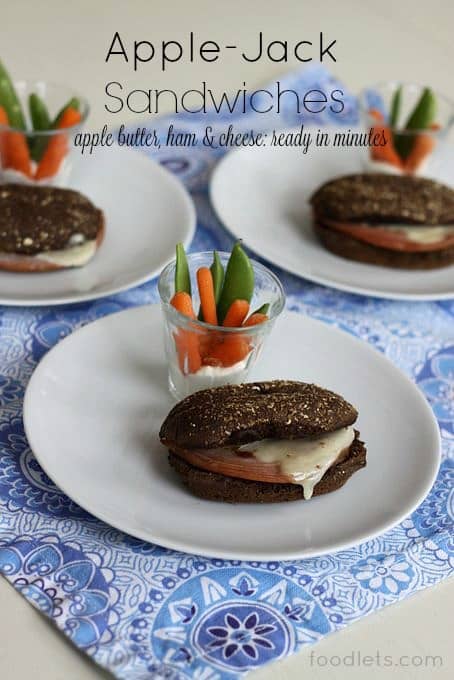 Making Apple-Jack sandwiches is so simple: take a bun and slather on the apple butter. Then add ham. Top with a piece of Havarti cheese and repeat. Repeat. Repeat. Repeat. When you've got a pan of delicious sandwiches ready to be bronzed, broil the whole thing for 2 minutes.
And dinner is served.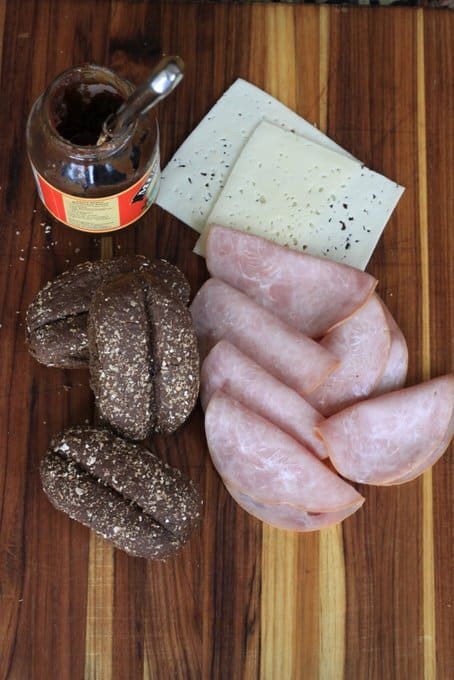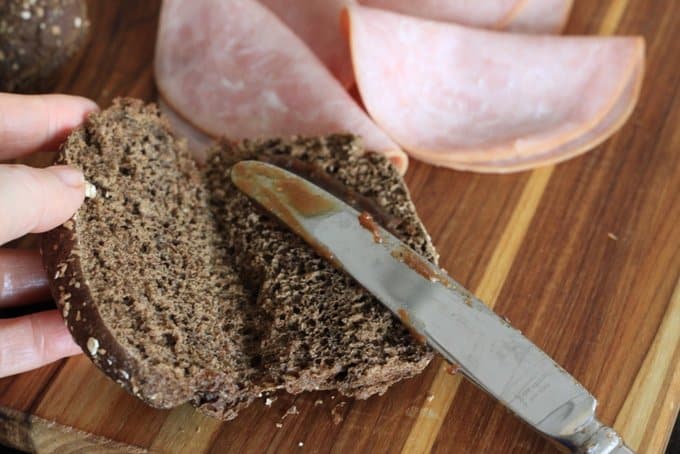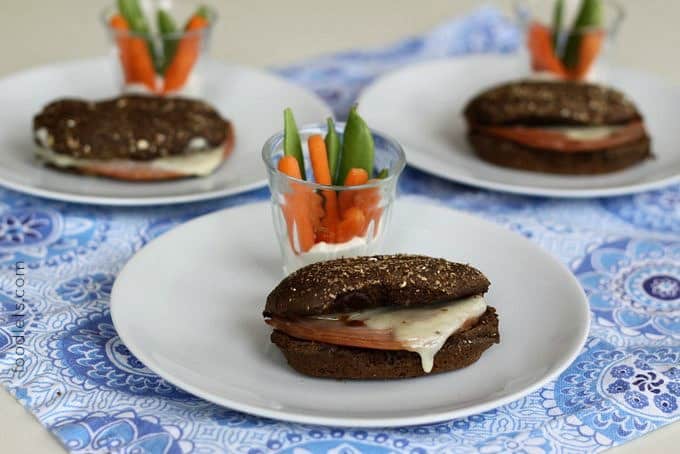 For another lightening-fast side I served the kids raw veggie cups, this time perched in blue cheese dressing at the bottom of our tiny but seriously strong juice glasses. (But other flavors work just as well: Ranch, lemony hummus, maple-balsamic dressing…)
Make bigger versions for the adults or just make many of these. Either way, make these Apple-Jack sandwiches part of your in a hurry after work rotation.
I'm sure glad I did.