"My kids love kale!" You guys, I'm not just being obnoxious. I'm showing you your future.
There are actually 3 kale recipes my kids love–and yours can too:
Even my husband likes it. The one who devoted a whole section of our pantry to potato chips.
There's just something perfect about this sautéed kale with bacon and cranberries: all the flavors balance each other out the way fireworks are the perfect end to a summer day.
It's basically beginner kale.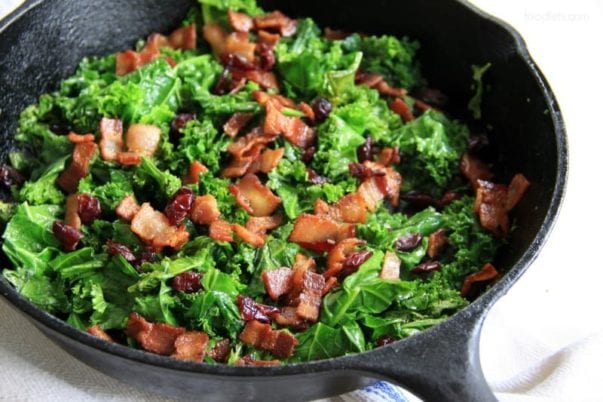 What you need to make sautéed kale with cranberries
4 slices bacon
1 bunch of fresh kale
1/2 cup reduced sugar cranberries
salt & pepper
large skillet (I love my cast iron skillet)
tongs for stirring
How to remove stems from kale
Hold the stem in one hand and push the leaves up until they rip apart from the stem.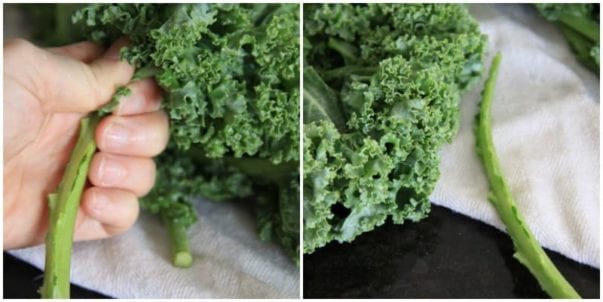 The recipe is so simple: cook bacon, add kale, sprinkle cranberries on and serve!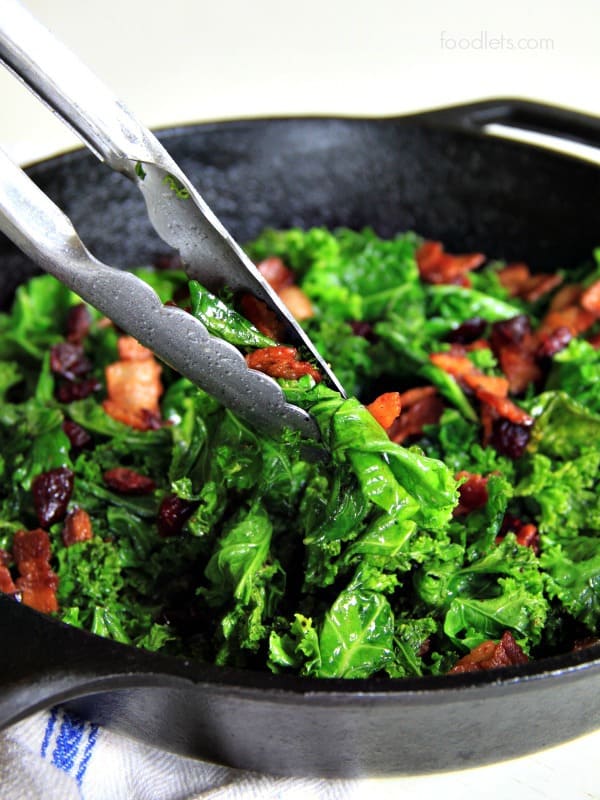 Sautéed Kale with Bacon
Ingredients
4 strips of bacon, cut into small pieces
1 bunch of fresh kale
½ cup low-sugar dried cranberries
Salt & pepper
Instructions
In a large sauté pan, place cut pieces of bacon and cook over medium heat until bacon has rendered its fat and begins to crisp, 5-7 minutes.
Add kale to skillet and stir regularly. Cook for 5-7 minutes, until kale is wilted.
Add cranberries.
Season to taste with salt and pepper.