After all this time, I realized that we didn't have a chocolate chip cookie recipe on Foodlets. What?
Now we do.
But to be clear, this chocolate chip cookie recipe isn't just another idea. Nope. File this one under, "Best-Ever", "Soft and Chewy", "Can't Mess It Up" or like I did, "World's Best Chocolate Chip Cookies".
It's the only chocolate chip cookie recipe you need AND this one's so easy my nine-year-old, Phoebe, made this batch herself.
How to Make the World's Best Chocolate Cookies
The important things for this recipe are:
Melt the butter but not too much! Thirty to 40 seconds in the microwave is perfect.
The dough should form a crumbly consistency like this then STOP using the mixer.
Use your hands to incorporate the chocolate chips. That way the dough isn't overworked, so it stays soft and chewy every time. Plus, what little helper doesn't want to use their hands?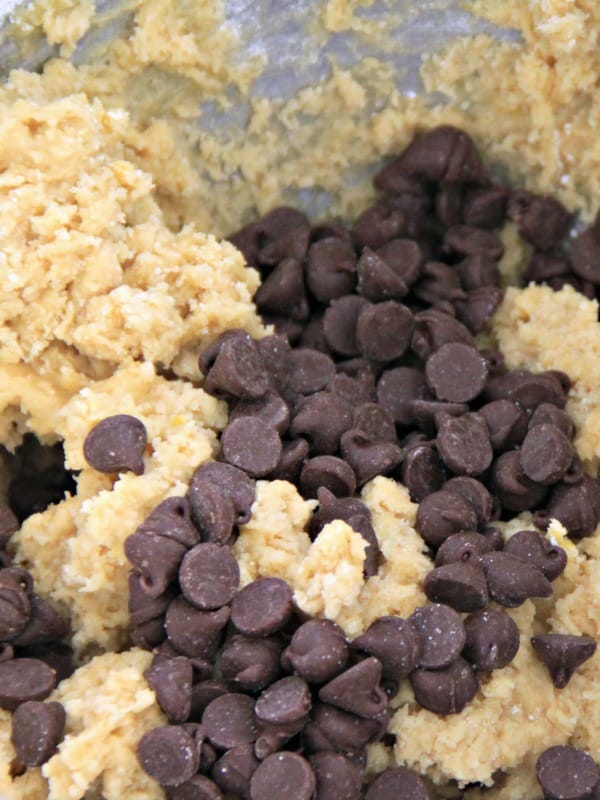 4. Expect the cookies to be puffy when they come out of the oven, then deflate slightly–and perfectly–as they cool.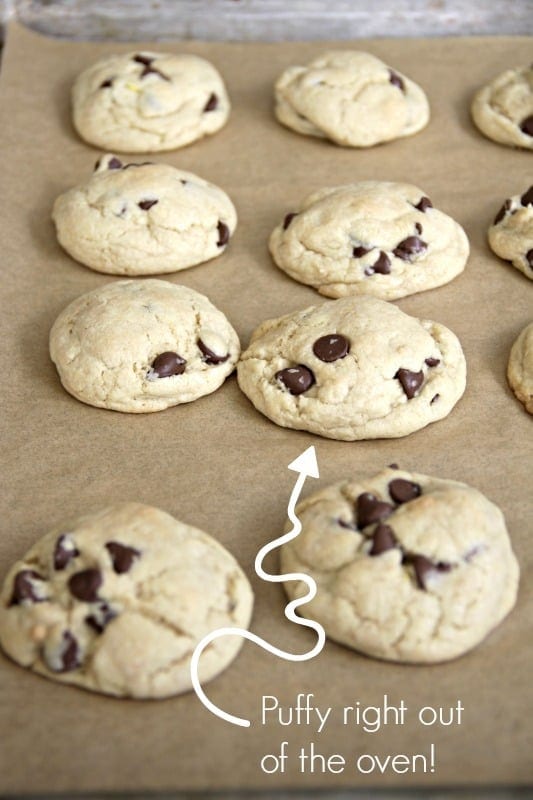 We've made SO MANY COOKIES this week and this is the very best combination. I hope you love them as much as we do.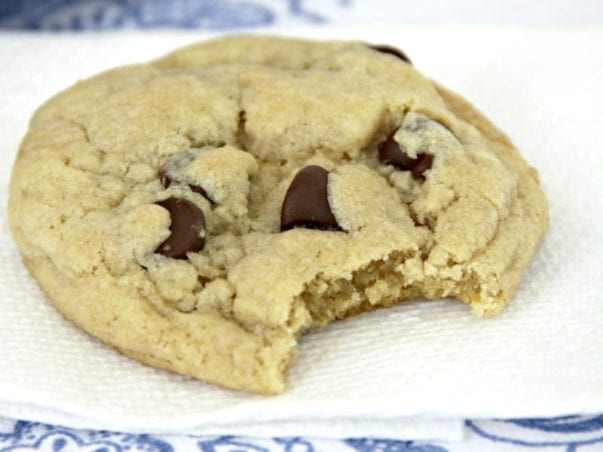 The World's Best Chocolate Chip Cookies
Ingredients
8 tbsp butter (1 stick), salted
½ cup brown sugar, packed light
¼ cup granulated sugar
1 tsp vanilla
1 egg
1¾ cups all-purpose flour
½ tsp baking soda
¼ tsp salt
¾ cup chocolate chips
Instructions
Preheat the oven to 350 degrees.
Microwave butter for about 30 seconds so it's barely melted. If needed, microwave for an additional 10 seconds. Butter should be liquified but not sizzling.
Beat the butter with the sugars until creamy, using a stand mixer or hand-held beaters on medium speed for 2 minutes. It should look like caramel. Add vanilla and egg, then beat again on low speed for about 10 seconds.
Add flour, baking soda, and salt. Mix only a couple of rotations until crumbles form, about 30 seconds. Add chocolate chips and use your hands to knead them into the cookie dough.
Roll dough into 20 medium sized balls about 2 inches across and place on a cookie sheet lined with parchment paper. Bake for 12 minutes until the cookies look puffy and just barely golden. They will sink a little as they cool but stay soft and delicious.
p.s. If you're looking for another showstopper recipe for your next dinner or birthday party, our
Old-Fashioned Chocolate Cake
is rich and moist with every bite!