LAST WEEK WE HAD A BIRTHDAY PARTY LUNCH for 6 preschoolers to celebrate Estelle's 3rd birthday–and at the birthday girl's request, these mac & cheese mini cups were the main course. Like our broccoli & cheese pasta cups, they're essentially macaroni and cheese (with a built-in veggie) to go. And like our broccoli & cheese pasta cups, only the kids who actually tried them liked them, so next time I'll do a better sell job — or even better, let the kids serve themselves. The good news is, my kids loved them and here's how you can make these mini mac & cheese cups for yours.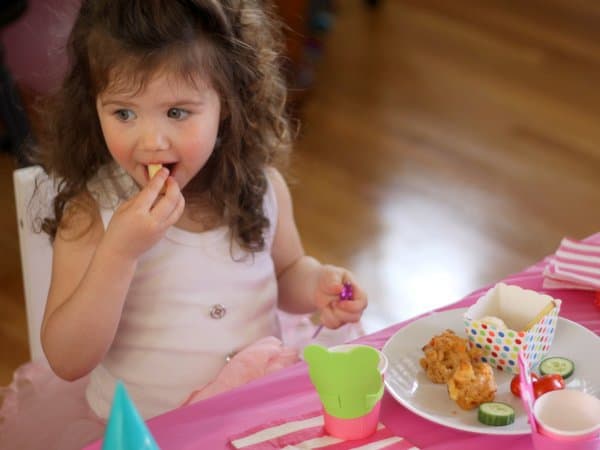 Start with your favorite homemade macaroni & cheese recipe. We have a few, from Baked Macaroni & Cheese with Carrots to Mac & Cheese + Cauliflower. Add four beaten eggs to the mixture, then pour into buttered muffin tins.  I also added a few small pieces of cooked chicken to get an extra punch of protein going for this gang though the eggs achieve that pretty well so skip it if you don't have any on hand.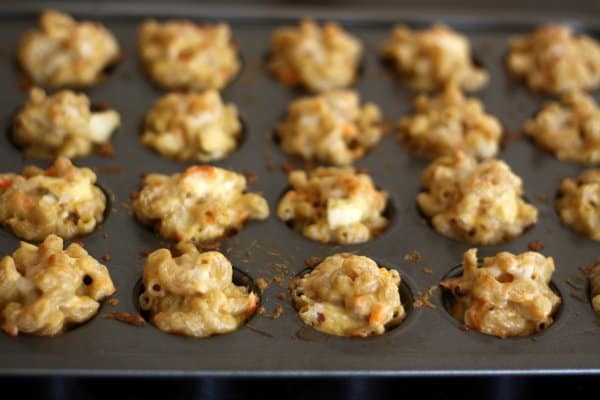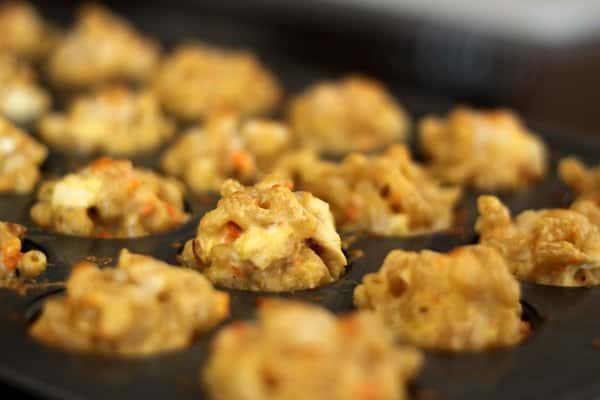 We used mini muffin pans here because I wanted to give the kids small portions and let anyone who wanted more ask for more, knowing it would be a new food for most of them. Topped with a sprinkle of parmesan and a drizzle of olive oil then it was into the oven for 12 minutes.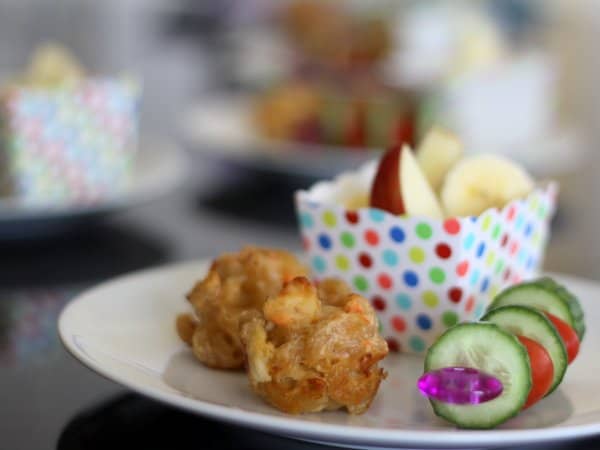 We served them with veggies on a small skewer (mini cucumbers and cherry tomatoes) and fruit in a cup (bananas and apple slices). Like I said, it was hit or miss. There were a couple of plates that came back with two pasta cups intact but none arrived in the kitchen half-eaten, so that's promising! And bonus, there's a sugar free chocolate cake post coming up next…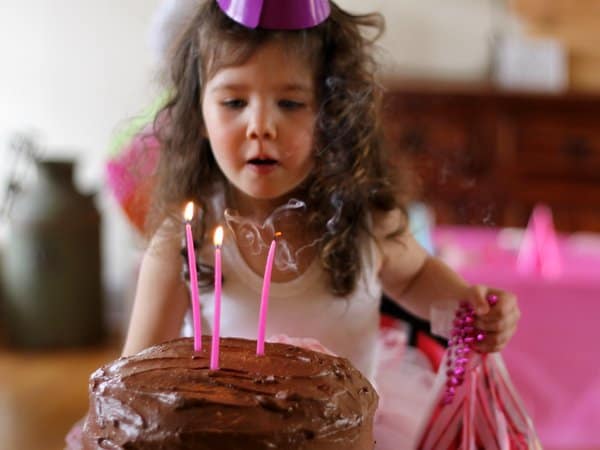 Mini Mac & Cheese Cups with Carrots
makes 24 + mini cups
I always use whole wheat but even a mix of regular and whole wheat would be great
ingredients
1/2 box of elbow macaroni (about 2 cups uncooked)
4 eggs, beaten
1 cup grated carrots
1/2 cup ricotta cheese, plain yogurt or sour cream
1/2 cup milk
2 cups grated cheddar cheese
1/2 teaspoon salt
1/4 teaspoon pepper
1/2 cup parmesan cheese
1/3 cup extra virgin olive oil
instructions
Preheat oven to 375 degrees F. Butter mini muffin pan.
In a large pot boil water and prepare pasta according to box, minus three minutes and drain.
Pour cooked pasta back in pot then add the eggs, carrot, cheese (yogurt or sour cream), milk, cheddar cheese, salt and pepper. Stir until all pasta is coated. Use a 1/4 cup measuring cup to fill the muffin tins, heaping up the pasta. Sprinkle with a bit of parmesan cheese and a drizzle of oil. Bake for 10-12 minutes until edges are browned.